Kenyan opposition leader holds "inauguration" after disputed election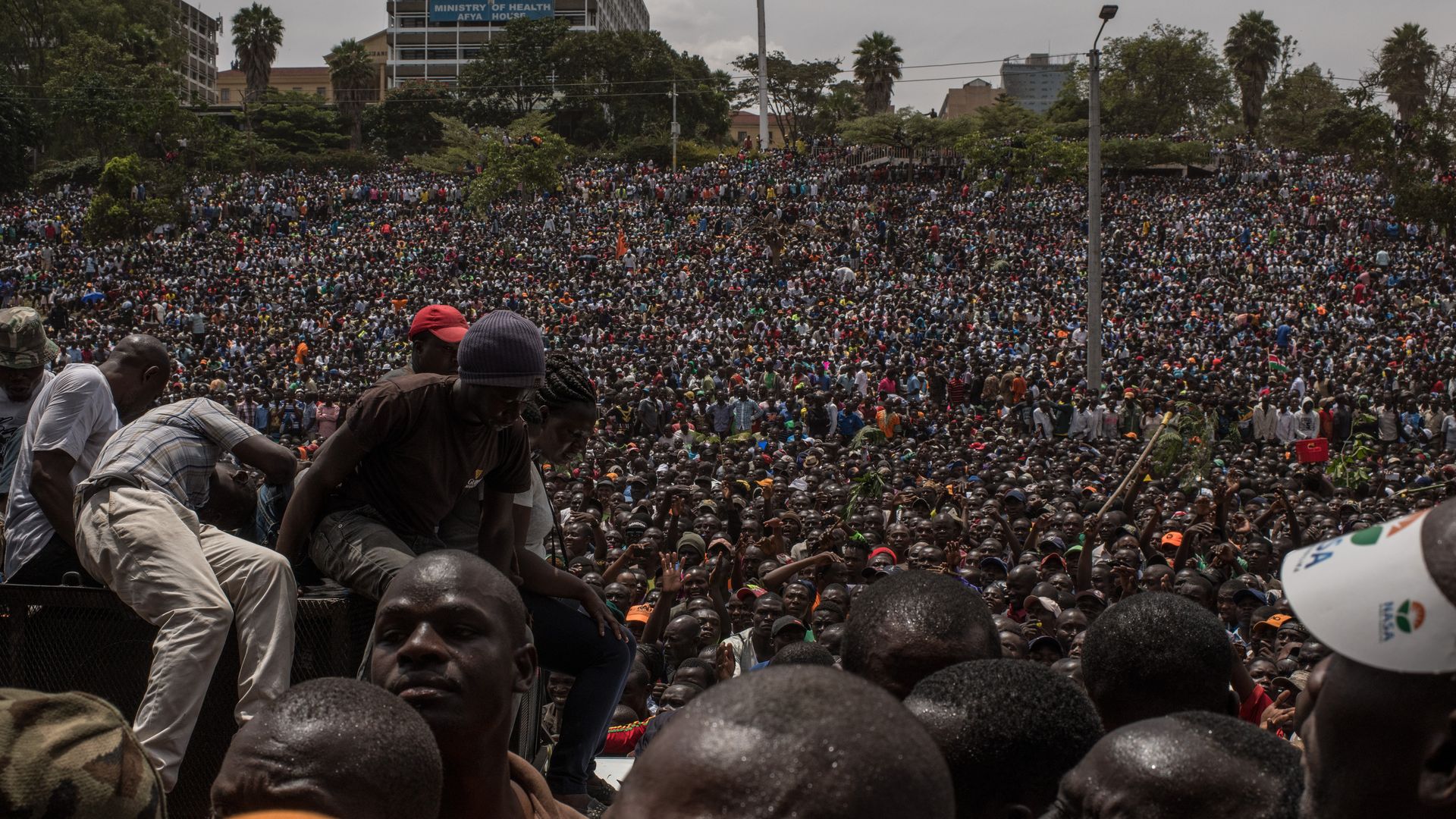 Raila Odinga, who lost a disputed election to Kenyan president Uhuru Kenyatta in August and then boycotted a court-ordered re-run in October, held a mock swearing-in ceremony in Nairobi on Tuesday and declared himself the "people's president," per the BBC. Kenyan authorities ordered a blackout of TV stations that planned to cover the event, which thousands attended "despite a government warning that it amounted to treason."
Tensions remain high, and about 50 people have been killed in protests and clashes since the elections.
Worth noting: Kenyatta and Odinga's fathers were the first Kenyan president and vice president after independence, and the family rivalry dates back decades, as Voice of America notes.
Go deeper