Exxon to triple Permian oil production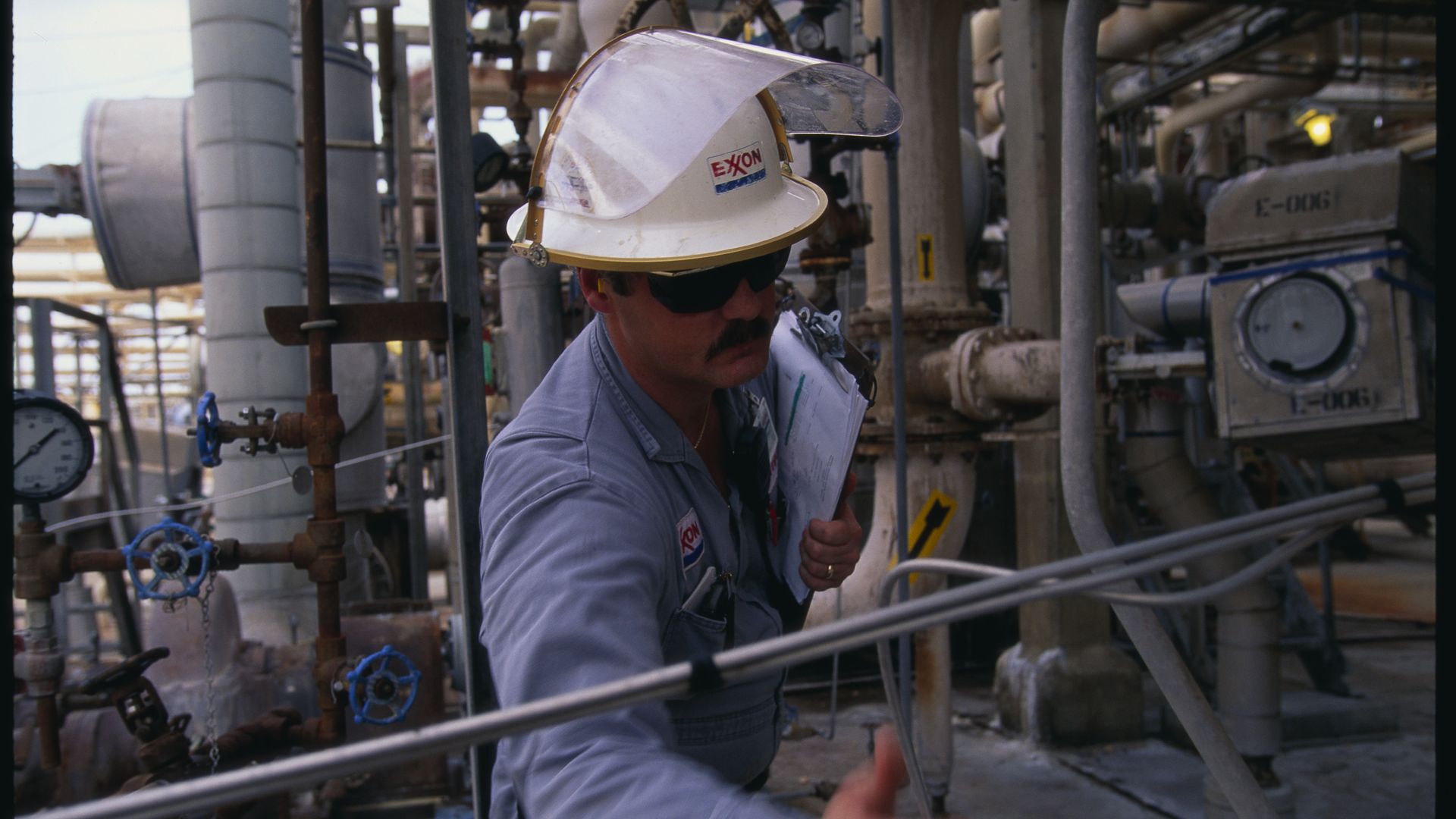 ExxonMobil is tripling its daily oil production in the Permian basin to more than 600,000 oil-equivalent barrels by 2025, the oil giant said Tuesday. It's also spending more than $2 billion to upgrade its transportation infrastructure in West Texas and New Mexico.
Why it matters: Exxon says the tax law has created an "environment for increased future capital," but these investments are also largely being driven by rising oil prices. Exxon's announcement will likely please the White House and Republicans who have pitched reducing the corporate tax cuts from 35% to 21% as a boost for American workers and the economy.
The details: The increase in production will result from a reduction in drilling costs, technology improvements and expanded acreage, the oil and gas production company said. This would usher in low-cost supply and feedstocks to the company's downstream and chemical operations in Texas and Louisiana. These facilities manufacture products, such as polyethylene and synthetic lubricant.
Go deeper:
Exxon announced Monday it is spending $50 billion in the U.S. over the next five years, $35 billion of that previously undisclosed.
Details on that announcement were scarce, Bloomberg notes.
Go deeper