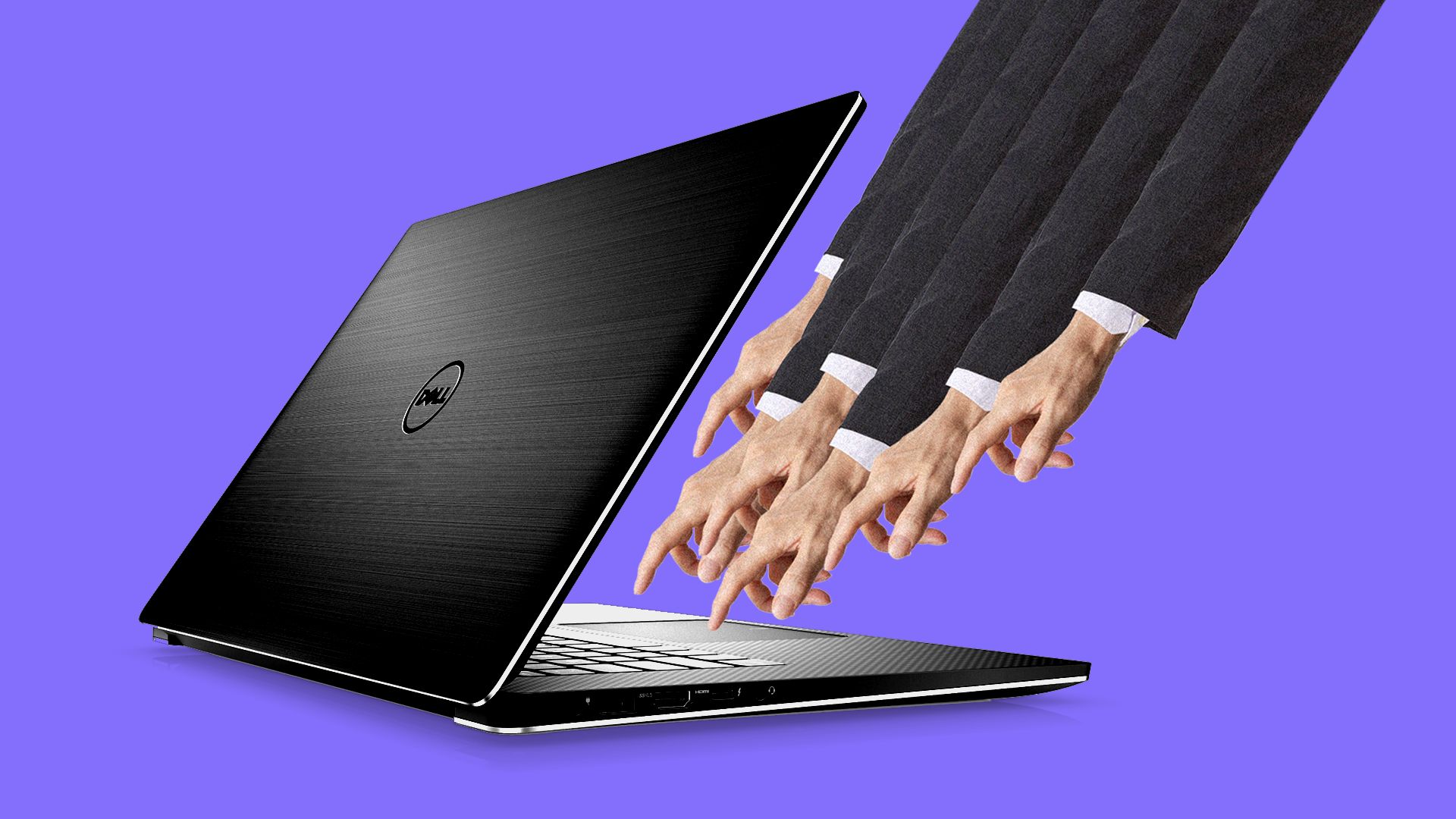 Dell Technologies is working with Wall Street on some sort of major financial transaction, although specifics remain elusive.
Bottom line: The company is under pressure from the new tax plan, which means Michael Dell may need to rethink his aversion to being a public company CEO.
The latest
CNBC reported yesterday that one option is a reverse merger with VMWare, in which Dell holds an 80% stake via its $64 billion purchase of EMC. This comes after a Bloomberg story that Dell could IPO itself or buy out the remaining VMWare stake.
Why now?
Debt. Around $51 billion of it to be exact. And, as we discussed yesterday in Pro Rata, the recent tax bill is particularly tough on highly-leveraged companies (despite lower corporate rates). Had Congress included a grandfather clause, then banks like J.P. Morgan might not have recently reconstructed their Dell teams.
A big hurdle
Michael Dell originally took his company private, in part, because he absolutely hated being a public company CEO. And he maintained that posture years later:
Conventional wisdom was that when buyout sponsor Silver Lake wanted an exit, Michael himself would do the honors. But that became a much dicier proposition after the EMC deal and, again, those subsequent changes to interest deductibility.
Other options
Because it's still hard to see Michael Dell voluntarily rejoining the land of "circus clowns," we've got to entertain some alternative possibilities:
Michael Dell transitions into a non-CEO role, perhaps to be succeeded by VMWare's Pat Gelsinger;
New asset sales/public floats to pay down debt; or
Some sort of private transaction, perhaps with the help of a deep pocket like SoftBank (which has really become the Occam's Razor of tech financing).
Go deeper