Q&A with BP CEO: Offshore drilling safety, oil sands and more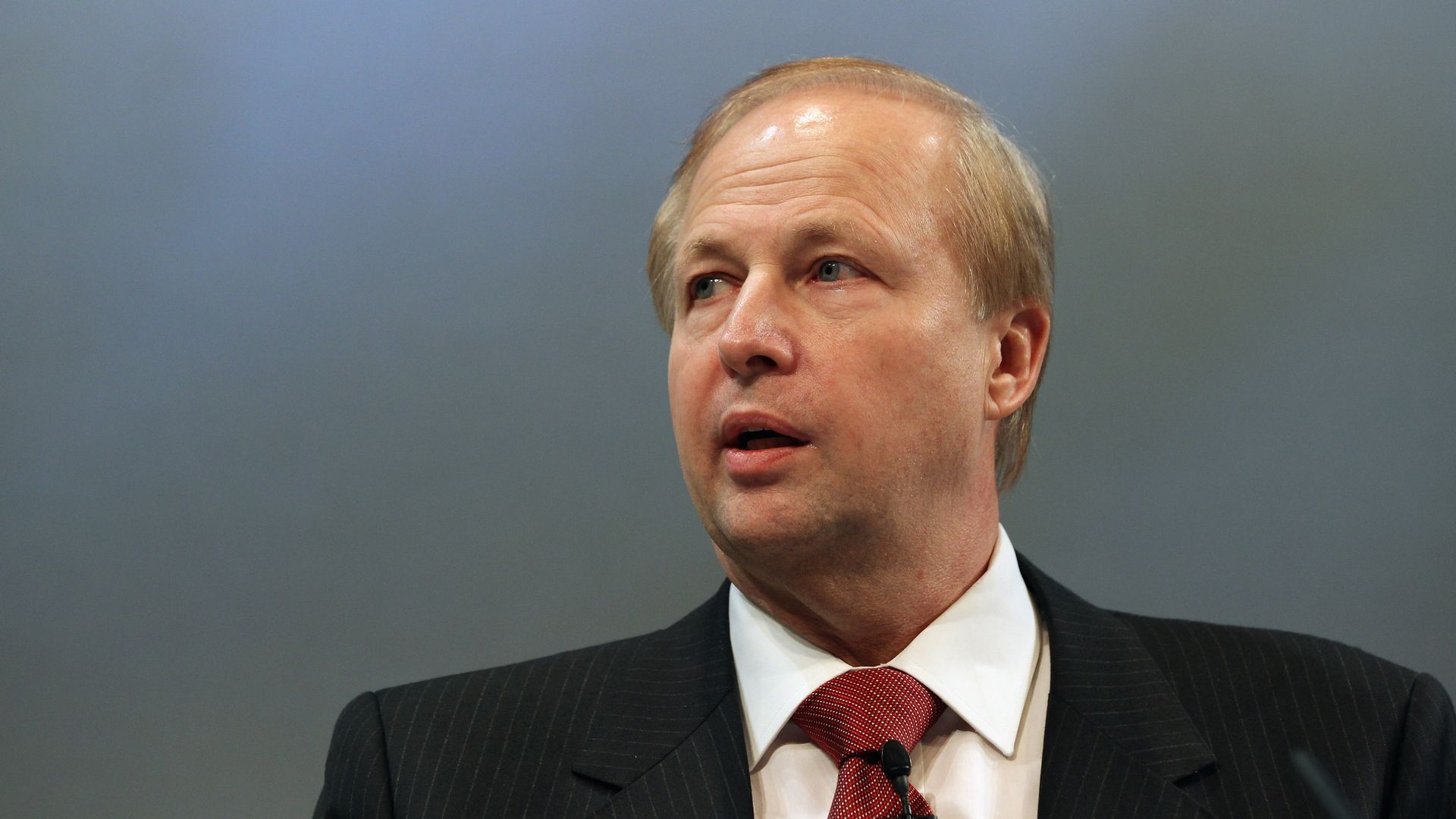 Bob Dudley, who has been CEO of BP since a few months after the firm's 2010 oil spill, sat down recently with Axios in Washington for a wide-ranging interview. Here are excerpts from the interview, and links to other coverage from the conversation.
Dudley said the industry-wide lessons learned from BP's 2010 well blowout, the largest in U.S. history, ensures companies won't let up on safety no matter how the Trump administration overhauls federal regulations.
For us, we as a company who just barely survived the accident — total costs are now up $65 billion, which is the wealth of nations — we don't need regulators to tell us the importance of safety and accidents.
Deepwater Horizon is one of those events that shook our company to the core and shook the industry to the core and contractors and the way we drill and the expertise of people. … There's no silver lining in that accident, but it has changed the way industry works globally, not just in the Gulf of Mexico.
Dudley disputed rumors, reported in a Reuters story last year, that BP was considering selling its stake in the Canadian oil sands, which is a heavier, costlier and more carbon-heavy type of oil. He indicated he wouldn't talk publicly about selling it even if he was considering it.
We actually have a fairly small Canadian oil sands position. … At least for now, we're not considering selling what we have, but we're also not investing in growth there. … By talking about it, you get lower prices.
Dudley expressed hope the U.S. will still support low-carbon energy resources despite President Trump's vow to withdraw America from the Paris climate deal. BP, along with most other global oil companies, support the accord.
I have hope that the U.S. will develop policies, whether he signs the Paris accord or not. … I'm optimistic this is not going to create huge obstacles to the economic development of low-carbon energy.
Dudley dismisses the idea oil companies could have stranded fossil-fuel assets because of policies cutting greenhouse gas emissions:
We could produce everything we have in our reserves within 12 years, which is why big oil companies can move over time faster than people think. We can turn over a whole balance sheet within 10 years. The idea that investments in a big company like BP are at risk of stranded assets, I just don't believe in that.
Dudley expressed optimism and support for China's emerging market to cap emissions and allow companies to trade credits of carbon:
One of the most encouraging things is what China is doing. They're putting together a carbon trading market. … And they do appear to be very serious about it.
Go deeper with my interview with Dudley:
Go deeper