Key GOP lawmaker criticizes Trump team's 5G proposal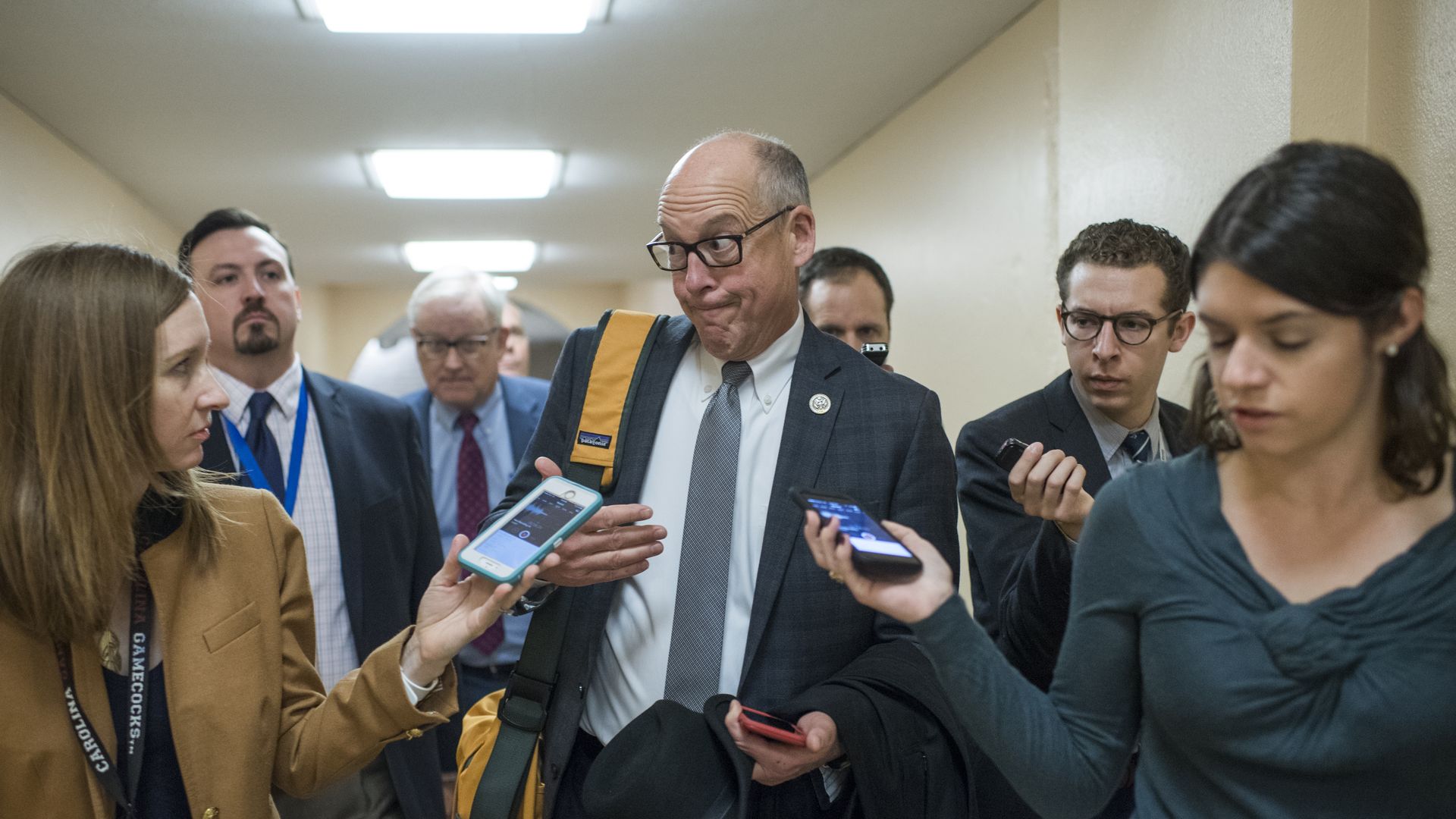 The chairman of the powerful House Energy and Commerce Committee, which has oversight over telecom issues, said Monday that he does not support a draft plan produced by a Trump national security official that proposed nationalizing a 5G network.
"We're not Venezuela," said Rep. Greg Walden (R-Ore.) on stage at a Washington conference. "We don't need to have the government run anything as the only choice."
Walden said the proposal — which he learned about when Axios first reported it on Sunday night — made him think about the massive Office of Personnel Management hack. "Now, a government that can't protect the data of its own employees, I just struggle with the notion it's going to run a complete architecture and network that will be hack free," he said.
Why it matters: The proposal has drawn criticism from every member of the Federal Communications Commission and the wireless industry. Now, congressional Republicans are also speaking out against it.
This post has been updated with more comments from Walden.
Go deeper