Scoop: Fred Upton joins bipartisan Climate Solutions Caucus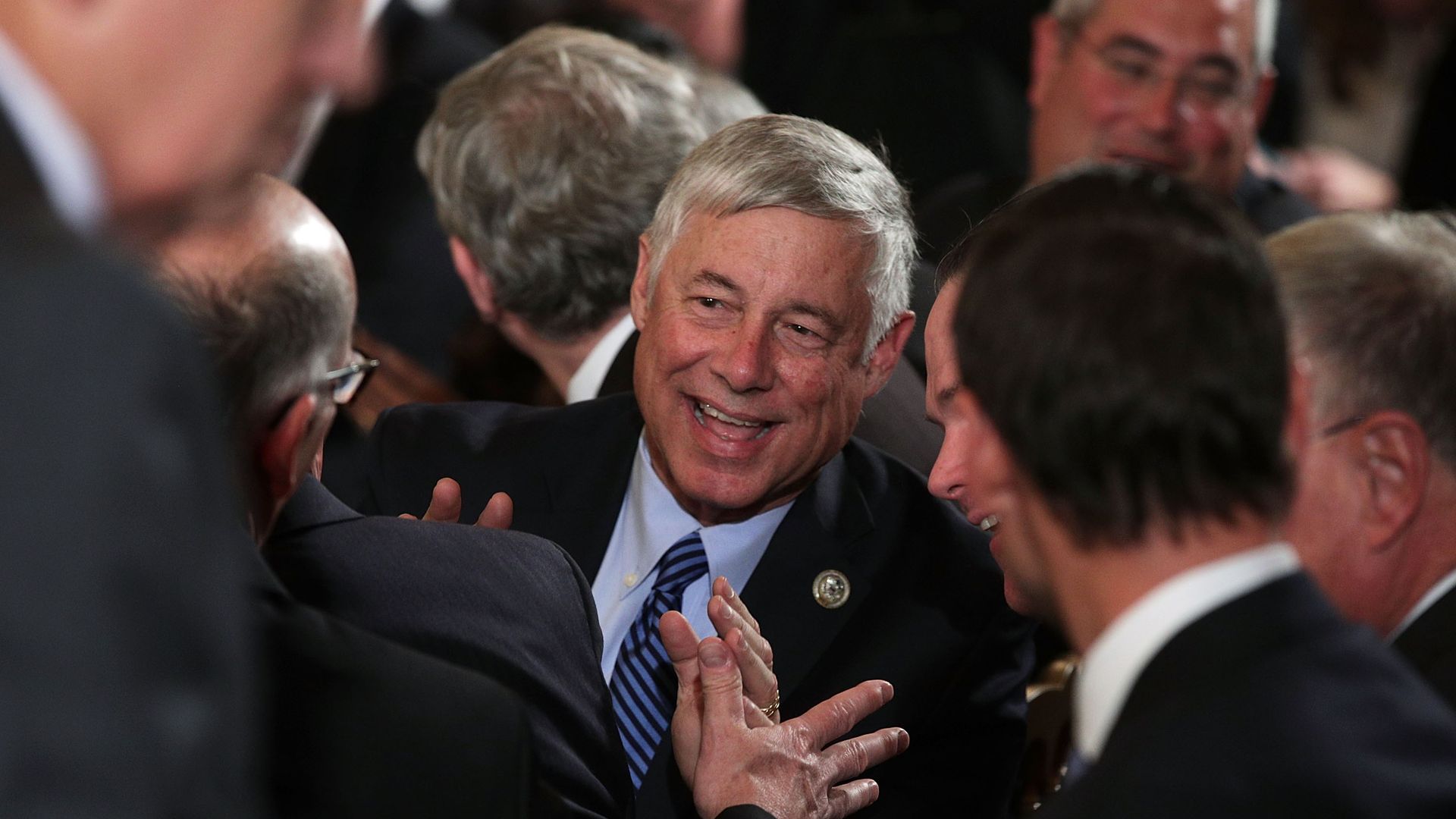 Michigan Rep. Fred Upton, the former chairman of the powerful Energy and Commerce Committee, will announce today that he's joining the bipartisan Climate Solutions Caucus.
Why it matters: He is by far the most prominent and high-profile GOP lawmaker with jurisdiction over energy policy to join the 2-year-old House group.
Upton, who has been in Congress for over 30 years, is currently chairman of the Energy subcommittee after serving the maximum three terms atop Energy and Commerce (E&C).
Upton will enter the group, which is evenly divided between the parties, with Democrat Jan Schakowsky, bringing its total membership to 68 lawmakers.
Quoted: "When it comes to climate change we must take an economically realistic and pragmatic approach," Upton said in a statement, adding that the group provides a "tremendous opportunity" to work across the aisle.
"Pursuing an 'all-of-the-above' energy strategy that protects our environment, preserves our Great Lakes, and ensures energy stays affordable for Michigan families has always been a focus," he said.
Upton also highlighted the E&C's recent efforts to bolster hydropower and natural gas. "We must continue to promote climate strategies that champion conservation, innovation, and competition," he said.
Yes, but: The caucus has faced persistent criticism from the left that it's a paper tiger, given the participation of GOP lawmakers who have opposed greenhouse gas regulation and disputed mainstream climate science.
Recently most of its Republicans voted for the tax bill that opened the Arctic National Wildlife Refuge to oil drilling. Upton himself, as E&C chairman, pushed back strongly against key Obama-era climate change rules.
What's next: As we noted in Generate last week, GOP Rep. Carlos Curbelo, the group's co-chairman, told the publication Yale Environment 360 that he wants the group to begin offering policy proposals in this Congress or the next one.
This piece has been updated with further quotes.
Go deeper