SEC chairman talks cryptocurrencies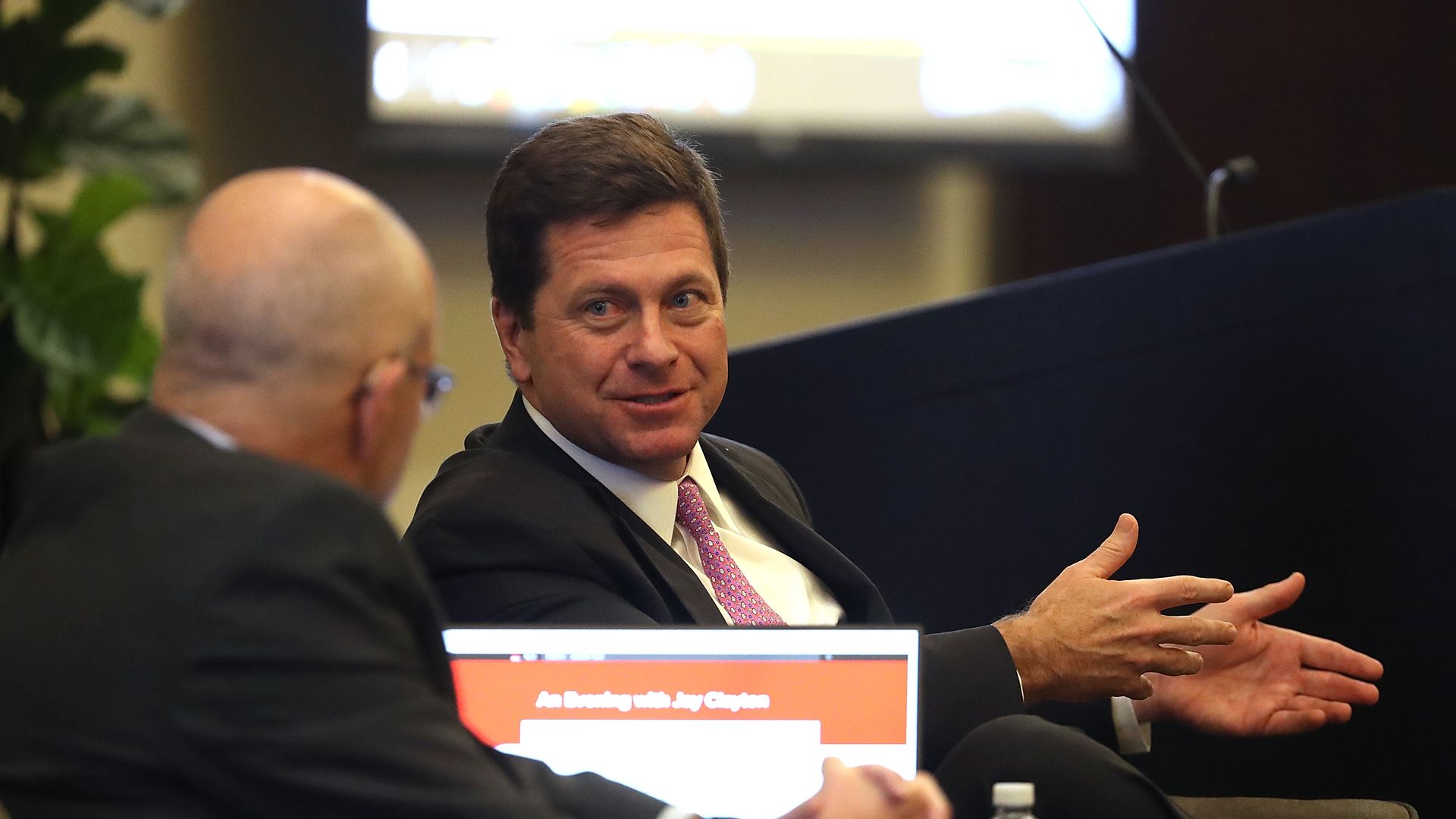 "What I see happening in the ICO market today is 'let me have all of the disclosure freedom of a private placement and all of the secondary activity and ability to market this of a public offering.' We decided in 1934: that [having both of these at once] led to a lot of problems," SEC Chairman Jay Clayton said on Wednesday evening at Stanford University.
Why it matters: With the boom in initial coin offerings and blockchain technology, it's not surprise that the U.S. Securities and Exchange Commission is watching the space closely, and is especially concerned with the lack of protections for investors.
More from his remarks:
"I think we can say that wherever the date is, it's passed," he said when asked whether his commission has made ICO rules clear enough yet.
"There are a lot of protections in the way stock trades on exchanges... these platforms that you're seeing where people are trading cryptocurrencies — there are none of these rules... The opportunity for price manipulation is at orders of magnitude."
"Blockchain, distributed ledger tech — I don't think any of us think it's a fad ... it clearly has applications that are gonna add efficiencies." 
"If this market continues as it is, this will not be the last enforcement actions that we take," he said of the three ICOs the SEC has moved against so far.
"Some of the offerings that we're seeing, if the lawyers are telling them it's OK, they're just plain wrong," he said. Clayton added that it's a possibility they will take action against lawyers knowingly giving advice to ICO issuers that is against current law.
Go deeper