San Jose mayor quits FCC advisory committee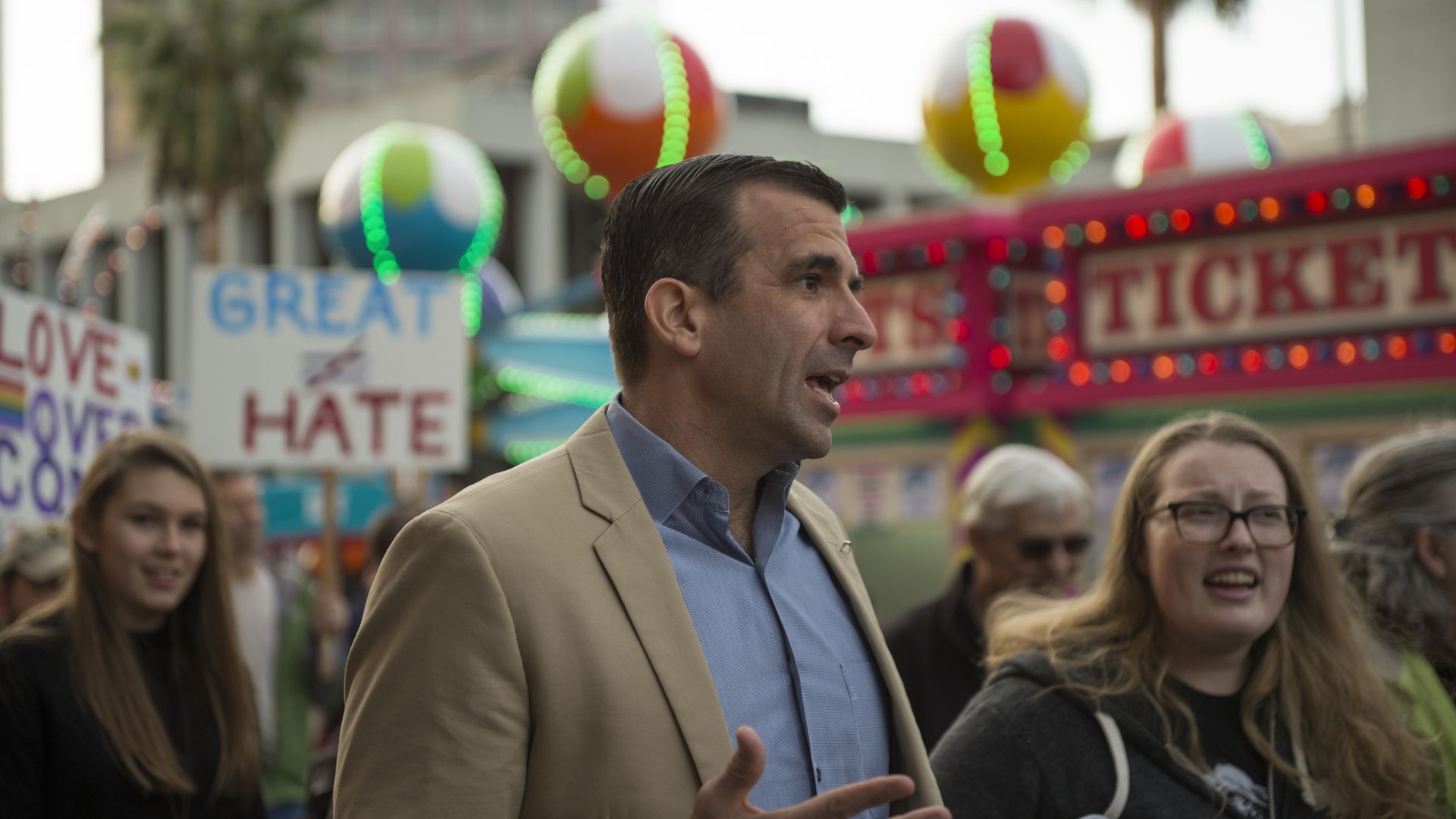 San Jose Mayor Sam Liccardo resigned today from a panel that advises the Federal Communications Commission on broadband deployment, alleging that the committee is dealing internet service providers "a very favorable hand" of policy recommendations.
Why it matters: The Broadband Deployment Advisory Committee is a key element of Republican FCC Chairman Ajit Pai's priority of making sure broadband internet reaches all Americans.
What he's saying:
"It has become abundantly clear that despite the good intentions of several participants, the industry-heavy makeup of BDAC will simply relegate the body to being a vehicle for advancing the interests of the telecommunications industry over those of the public," said Liccardo, a Democrat, in his resignation letter.
He told Axios that he thought that the committee's draft recommendations were trying to "steamroll cities" in favor of industry access to infrastructure. He pointed to a draft model law that would give states power over permitting for wireless broadband infrastructure at the expense, Liccardo says, of cities' interests.
"It's obvious that this body is going to deliver to the industry what the industry wants," Liccardo said.
The details:
Pai established the BDAC last year to develop recommendations for how the FCC could encourage broadband adoption.
"I've long said that every American who wants to participate in the digital economy should be able to do so," Pai said at the start of a two-day meeting of the committee yesterday. "And the plain reality is that if you live in rural America, you are much less likely to have high-speed Internet access than if you live in a city.  If you live in a low-income neighborhood, you are less likely to have high-speed Internet access than if you live in a wealthier area."
Liccardo was the vice chair of a working group meant to develop model laws that municipalities could use spur broadband deployment.
In a statement, Pai said that the "Broadband Deployment Advisory Committee and its working groups have brought together 101 participants from a range of perspectives to recommend strategies to promote better, faster, and cheaper broadband. Bridging the digital divide continues to be my top priority, and I look forward to continuing to work with the BDAC and many others to remove regulatory barriers to broadband deployment and to extend digital opportunity to all Americans."
Don't forget: It could be politically advantageous for a Democrat like Liccardo — who is running for re-election — to resign from the panel. Pai has become a more high-profile target from criticism from the left since the panel was formed last year. Liccardo said politics didn't play a role in his decision to resign.
Go deeper