Gore defends Trump's solar tariffs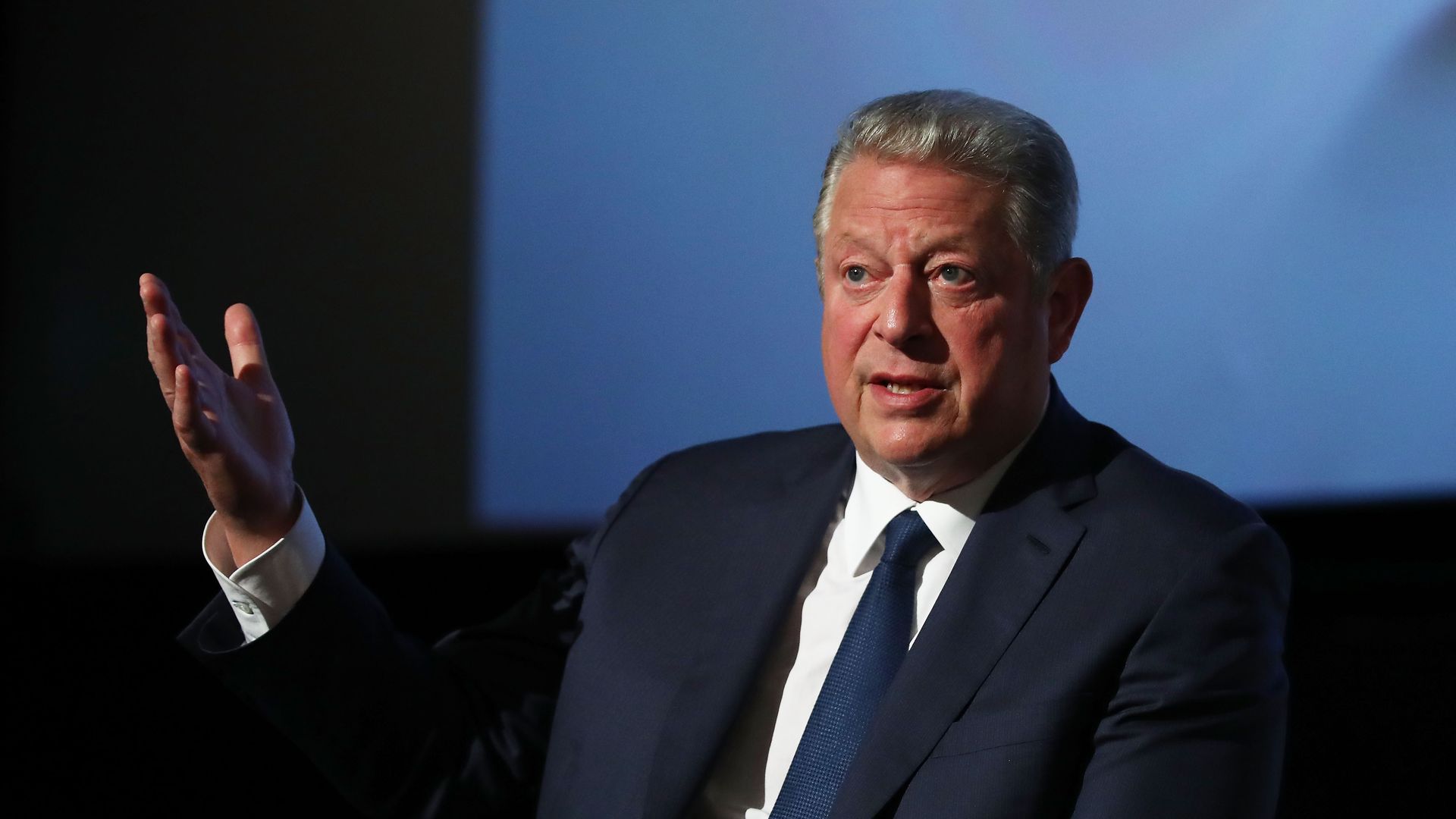 Former vice president and climate activist Al Gore defended President Trump's move earlier this week to impose tariffs on solar panel imports, Politico reports.
Why it matters: It's a rare sign of agreement between Gore, one of the most outspoken advocates for acting on climate change, and Trump, who openly mocks climate change and is taking steps to reverse policies addressing the problem. Solar energy helps address climate change, but the trade issues related to it are more complicated, as Gore indicated Thursday.
Quoted: "I don't typically defend him. (But) I will say, in this case, it really did not start with him," Gore said on a panel at the World Economic Forum in Davos, Switzerland. "This was a trade action brought by private companies. They chose a kind of midpoint in the range of alternatives ... It could have been handled differently, should have been handled differently, but it's not an utter catastrophe."
Big picture: This is actually the third, and broadest, set of tariffs the U.S. government has issued on solar imports in recent years. The Obama administration issued two earlier rounds of tariffs on a narrower set of imports.
Go deeper:
Go deeper