Staffer behind Hawaii false alert isn't cooperating with FCC probe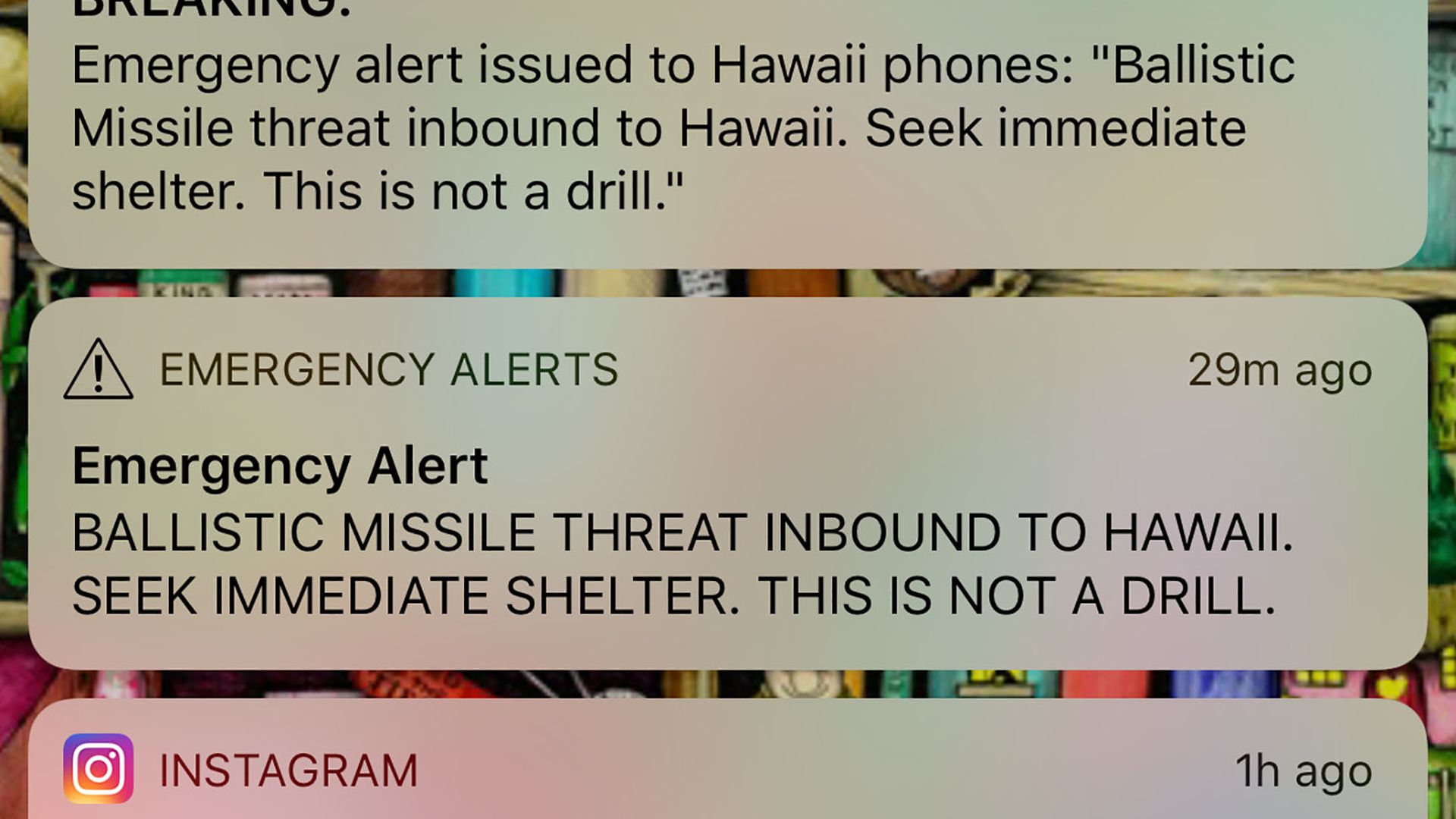 The individual who sent a false alert to people in Hawaii that a ballistic missile was headed towards the state earlier this month isn't cooperating with a Federal Communications Commission investigation into the incident, an official said Thursday at a Senate Commerce Committee hearing.
Why it matters: The false alert raised concerns about the integrity of the wireless alert system that can send messages to smartphones in a certain area.
"We are quite pleased with the level of cooperation we have received from the leadership of the Hawaii Emergency Management Agency thus far. We are disappointed, however, that one key employee, the person who transmitted the false alert, is refusing to cooperate with our investigation. We hope that person will reconsider."
— Lisa Fowlkes, Chief of the FCC's Public Safety and Homeland Security Bureau
What they're saying: "We've encouraged all of our employees to cooperate in the investigations that are going on, but it comes down to a personal choice for each employee," said Richard Rapoza, a spokesman for the Hawaii Emergency Management Agency. He added he didn't know directly whether or not the employee in question was cooperating with the FCC, but that it would be "disappointing" if he was not.
Go deeper: How the phone alerts system works
This story has been updated with Richard Rapoza's comments.
Go deeper