The overwhelming case against Larry Nassar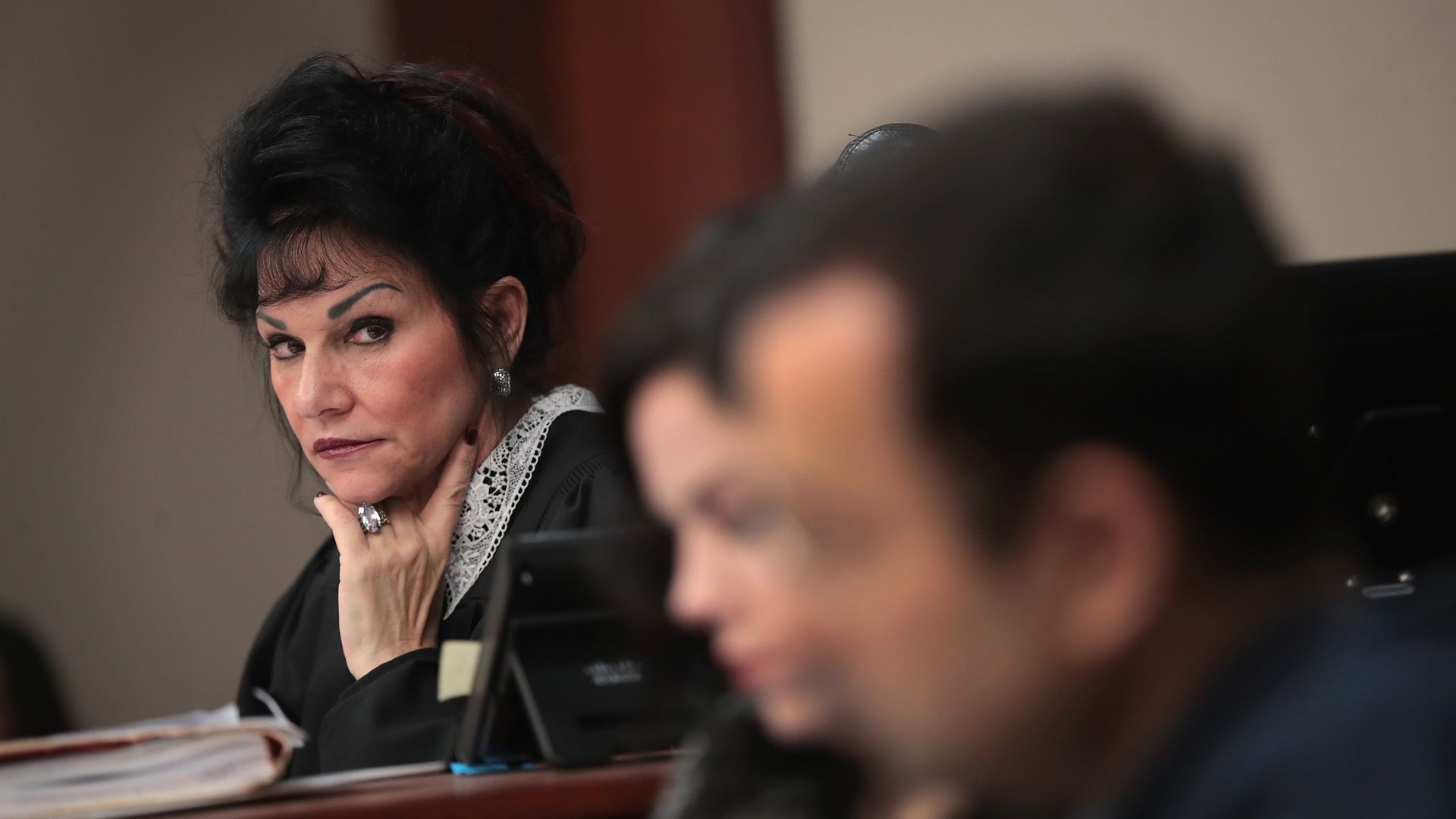 Former gymnastics doctor for the U.S. Olympics and Michigan State University, Larry Nassar, was sentenced to 40-175 years in prison today, as a result of an overwhelming sexual assault case.
Why it matters: Nassar's case is one of the biggest to come out of the wave of sexual assault and harassment allegations that started last fall. It led to the resignation of three executive board members at USA Gymnastics, and the NCAA is opening an investigation into MSU, as 14 university representatives reportedly knew of reports against Nassar.
The timeline
According to the Indianapolis Star, which first investigated USA Gymnastics and Nassar:
August 2016: An investigation by the Indianapolis Star into USA Gymnastics is published.
August 2016: Nassar's first public accuser, Rachael Denhollander, comes forward. She told Nassar's judge in court on Wednseday: "The sentence today will send a message across the country, to every victim and every perpetrator."
November 2016: Nassar is charged for "three counts of first degree criminal sexual conduct with a person under 13," per the Star. He pled not guilty and was released on $1 million bond.
December 2016: "Nassar is indicted on federal child pornography charges."
July 2017: Nassar pleads guilty to child pornography charges.
November 2017: Nassar pleads guilty to the molestation of seven girls, three of them under the age of 13 at the time.
January 2018: Sentencing begins, and Nassar's victims begin confronting him in court.
The accusations
More than 160 women have come forward against Nassar, detailing instances of sexual assault while being "treated" by Nassar, that lasted years.
The New York Times printed gold-medalist Aly Raisman's testimony in full, in which she said: "Larry, you do realize now that we, this group of women you so heartlessly abused over such a long a period of time, are now a force and you are nothing. The tables have turned, Larry. We are here, we have our voices, and we are not going anywhere."
The first woman to testify, Kyle Stephens, tells Nassar: "I have been coming for you for a long time."
Go deeper: Read more accusations here.
The judge
Circuit Court Judge Rosemarie Aquilina has been hailed as a champion of the women attacked by Nassar.
Gold-medalist Simone Biles tweeted on Wednesday: "YOU ARE MY HERO."
In court on Wednesday, Aquilina told him: "It is my privilege to sentence you to 40 years...The tail end — because I need to send a message to the parole board in the event somehow God is gracious and I know he is — and you survive the 60 years in federal court first and then you start on my 40 years...Sir, I'm giving you 175 years, which is 2,100 months. I've just signed your death warrant."
The consequences
Go deeper