HomeShare wants to make urban apartments more affordable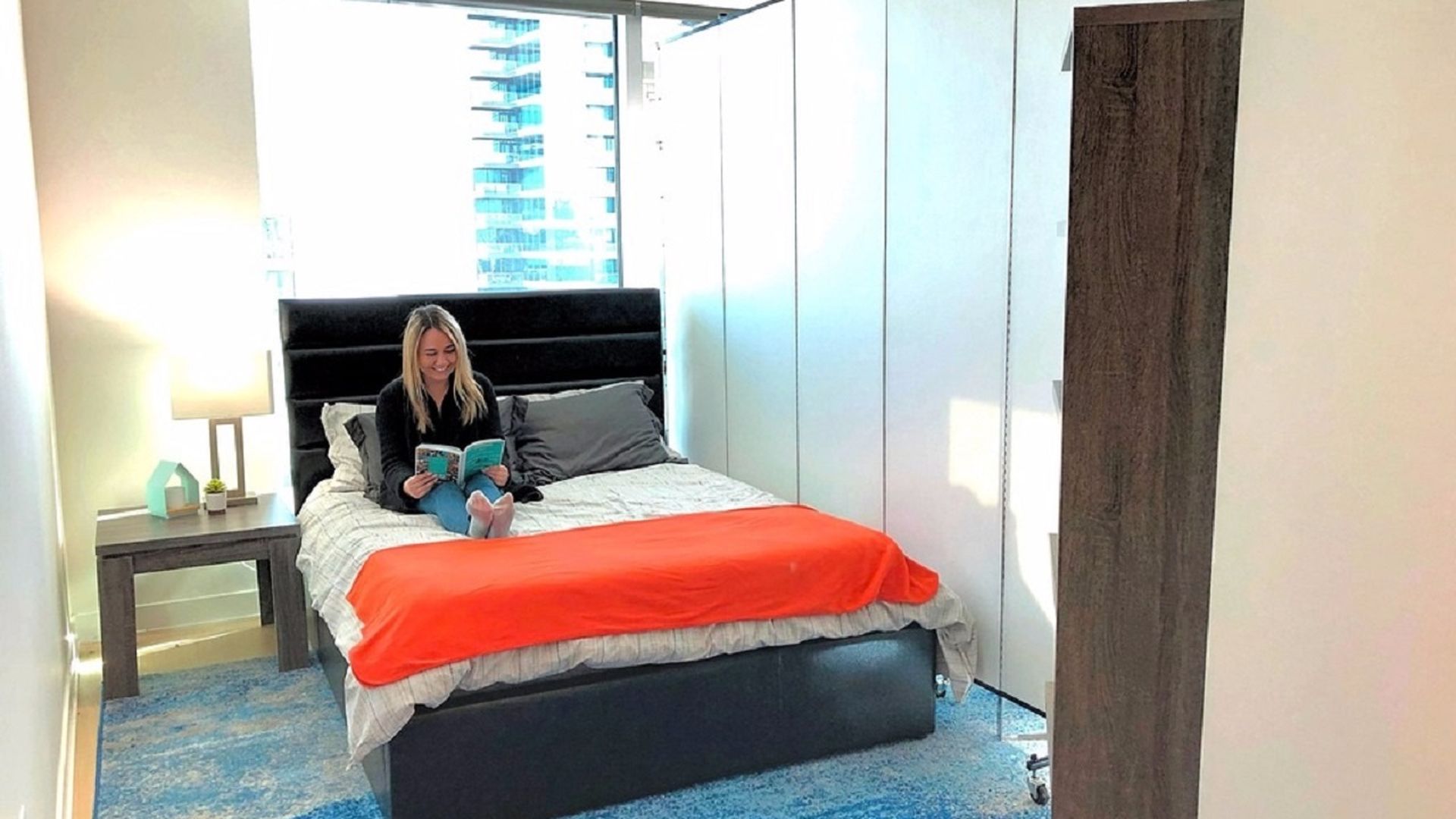 HomeShare has raised $5.7 million in a seed round led by Lightspeed Venture Partners, in order to expand its stock of moderately-priced, shared luxury apartments.
Why it matters: Startups are seeking to meet the skyrocketing demand for urban housing, particularly among young, single professionals in cities like San Francisco and New York.
Two year-old HomeShare manages a number of two-bedroom apartments in 10 properties of luxury high-rises, which it converts into three bedrooms via the use of a partition. Founder Jeff Pang initially just wanted to make apartments cheaper by adding tenants, but his company evolved to market itself as a roommate-matching service.
"I built HomeShare because I wanted to live in one," says Pang, who has worked at marketplace startups like Uber and HomeJoy.
San Francisco continues to have the most expensive rental market in the U.S., closely followed by New York City.
The average HomeShare room in San Francisco costs $1,500 per month. That's significantly cheaper than $3,700 for a one-bedroom apartment in the same sort of luxury building, or $2,250 for a room in an average San Francisco two-bedroom.
HomeShare's other selling point is that it matches them with roommates based on a 20-question form. It will also reassign tenants if the roommates don't get along, and will cover one month's rent if a roommate doesn't pay on time.
HomeShare residents Nick Arko and Bingru Han, both of whom recently moved to San Francisco without knowing anyone, tell Axios that the service took the hassle and risk out of bunking with strangers or ending up in a subpar apartment. Arko adds that it's helped him meet people in the city thanks to regular community events.
HomeShare is one of a growing number of startups, including WeWork, Common, and Starcity, that are trying to provide more affordable housing needs through co-living spaces. It also has competition on the roommate-matching front, from rivals like Roomi, Bedly, and Wanderful.
Many of the co-living startups offer month-to-month leases flexible leases and fully-furnished units. They also often include perks like regular cleanings, utilities and laundry.
The benefits for tenants are clearer than those for developers, however, as luxury units in cities like San Francisco have very low vacancy rates. One exception, according to one building manager Seon Riesland (who used HomeShare) can be the slower winter season.
It also is worth remembering that "affordable" housing is all in the eye of the renter, and we've yet to see startups go hard after working class or lower-income tenants.
The story has been corrected to show that HomeShare doesn't manage 3,000 apartments.
Go deeper