French-led effort a vital step toward ending chemical weapons use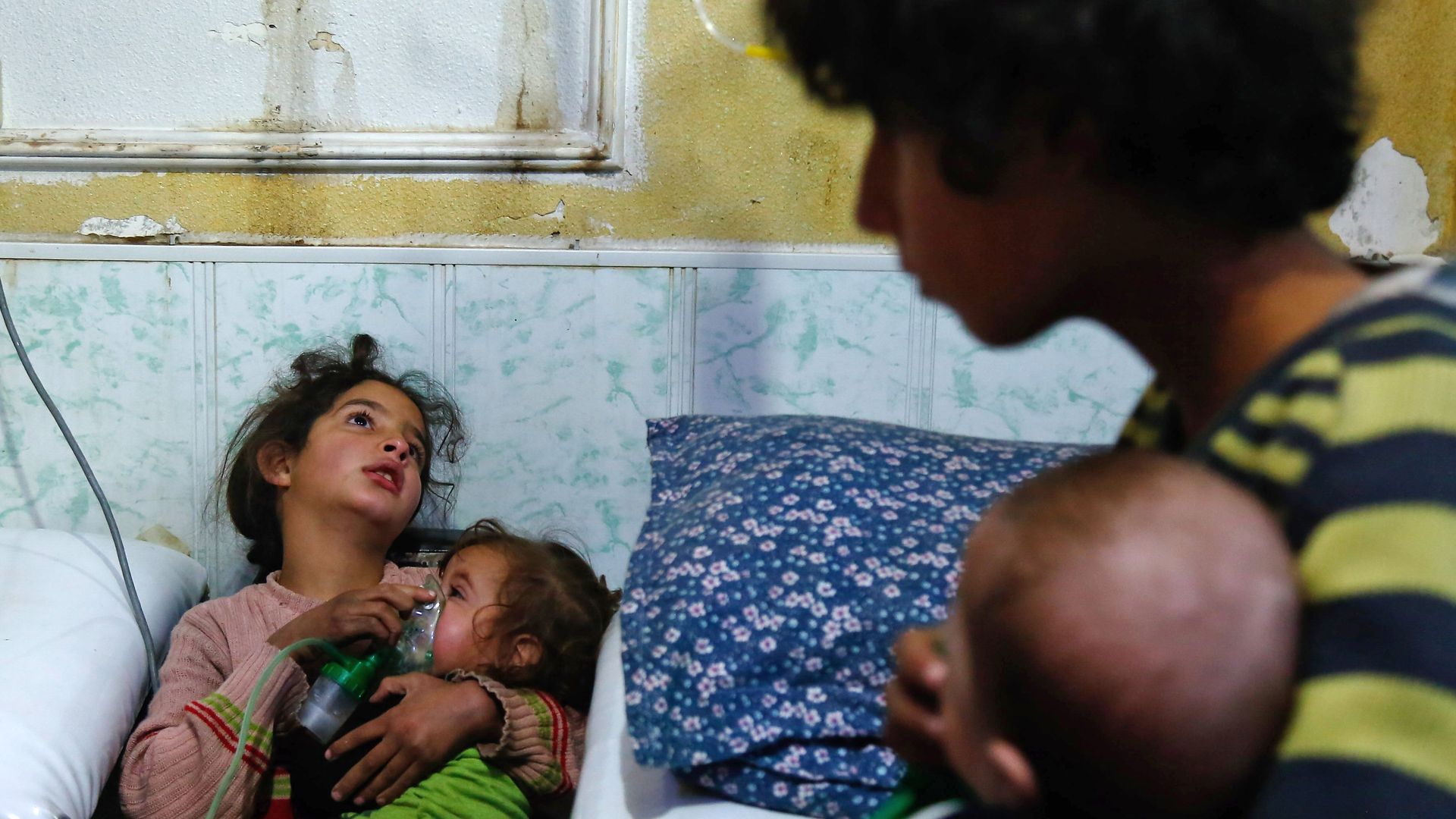 Today a group of 30 countries, led by France and including the U.S., launched the International Partnership Against Impunity for Use of Chemical Weapons to hold perpetrators accountable. The announcement follows reports yesterday of a new chemical attack by the Assad regime in the Syrian town of Douma, yet was met with stunningly little fanfare from the media and civil society groups.
Since the complete collapse of the Joint Investigative Mechanism of the UN and the Organization for the Prohibition of Chemical Weapons, the need for new approaches has grown acute. Essential as it is, this partnership is only a first step.
France has imposed unilateral sanctions on 25 people and entities connected with Syria's chemical weapons program; other governments must now follow their lead. Moreover, victims of these war crimes deserve to be heard and the evidence against their attackers preserved, laying the groundwork for a future path to justice.
Why it matters: The feckless international response and lack of civic outrage to continued attacks carry broad implications for nonproliferation and deterrence and undermine international law. Countries such as Russia that protect perpetrators must realize that collective opposition to chemical weapons use will prevail. The international community must translate words into actions to hold those who use chemical weapons accountable.
Rebecca Hersman is the director of the Project on Nuclear Issues and a senior adviser in the International Security Program at the Center for Strategic and International Studies.
Go deeper