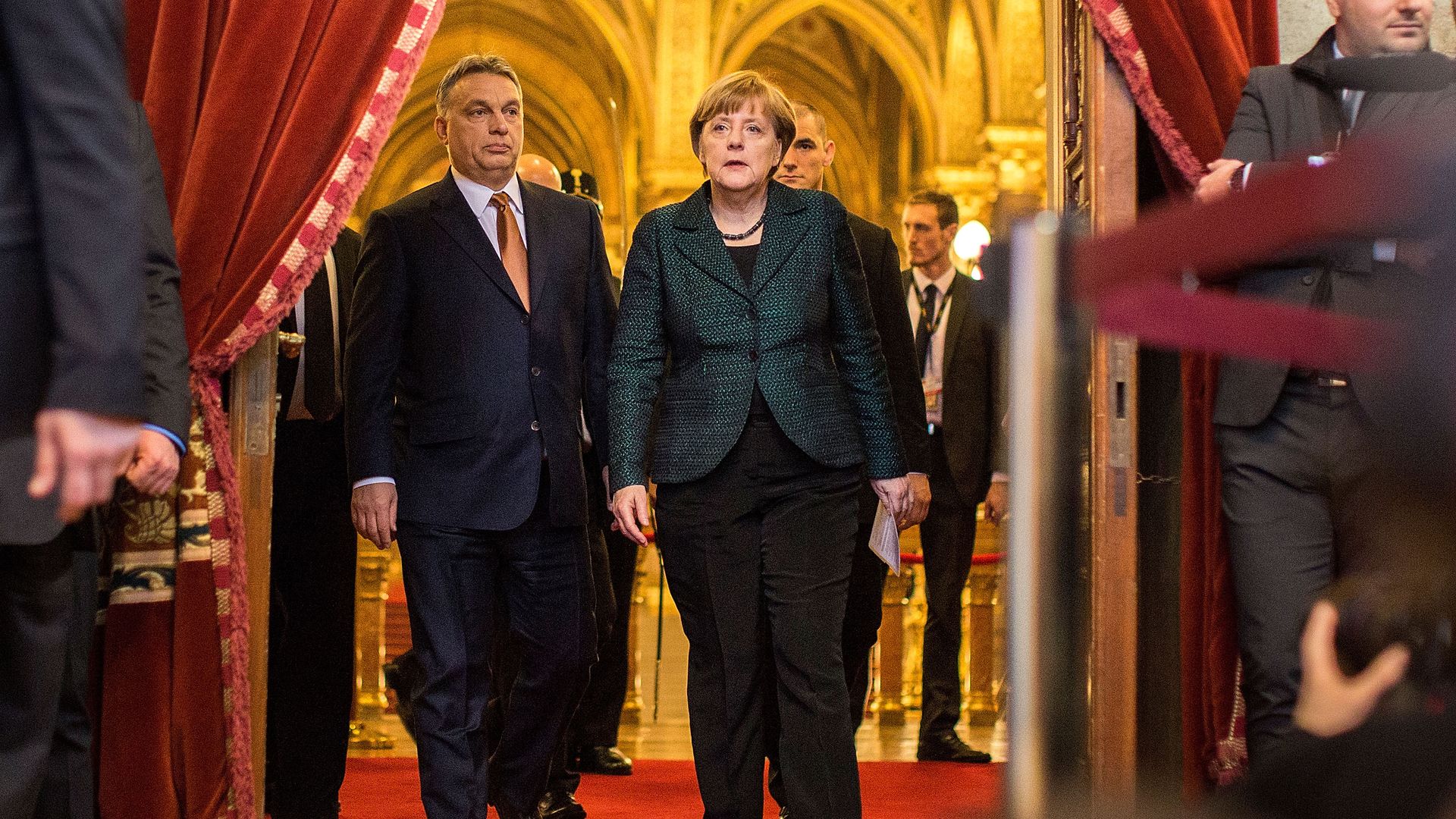 Germany's domestic political limbo has subsided. Paris and Berlin are freshly committed to strengthening and revitalizing the European Union. And even the economic picture in Europe is rosier for the first time in years, according to the IMF. On the whole, you'd think things look pretty good for the continent.
But a deeper crisis is brewing. While the debt meltdowns that roiled the continent after 2008 revealed deep divisions between Europe's wealthier North and poorer South, the European Union now faces a growing East-West split over political values as members from the former Eastern Bloc flout core EU principles of liberal democracy.
In Hungary, Prime Minister Viktor Orban – thirty years ago a fearless dissident who railed against Soviet power – has been building an avowedly "illiberal state" that looks as much towards Moscow as it does towards Brussels.
In Poland, a more acute crisis is afoot as the right-wing government's efforts to politicize the judiciary have raised the prospect of an unprecedented but risky move by Brussels to suspend Warsaw's voting rights within the EU. But Orban has pledged to veto any such measure on behalf of the Poles, making it unlikely that Brussels ultimately delivers on this threat.
Hungary and Poland say that Eurocrats are stepping on their hard-won sovereignty. But Brussels now faces a tough challenge. It must impose a cost on the Eastern Europeans for failing to live up to EU principles - cutting EU funding to them is one option – but without deepening East-West antagonism in a way that could imperil broader Franco-German efforts to unify and revitalize the EU as a whole.
And unlike the North-South divides which could ultimately be addressed with hard cash, disputes over values are much harder to resolve.  
Sign up for Signal, a twice-weekly newsletter from GZERO Media, a Eurasia Group company, and follow @saosasha on Twitter.
Go deeper