Meehan still running for re-election despite harassment settlement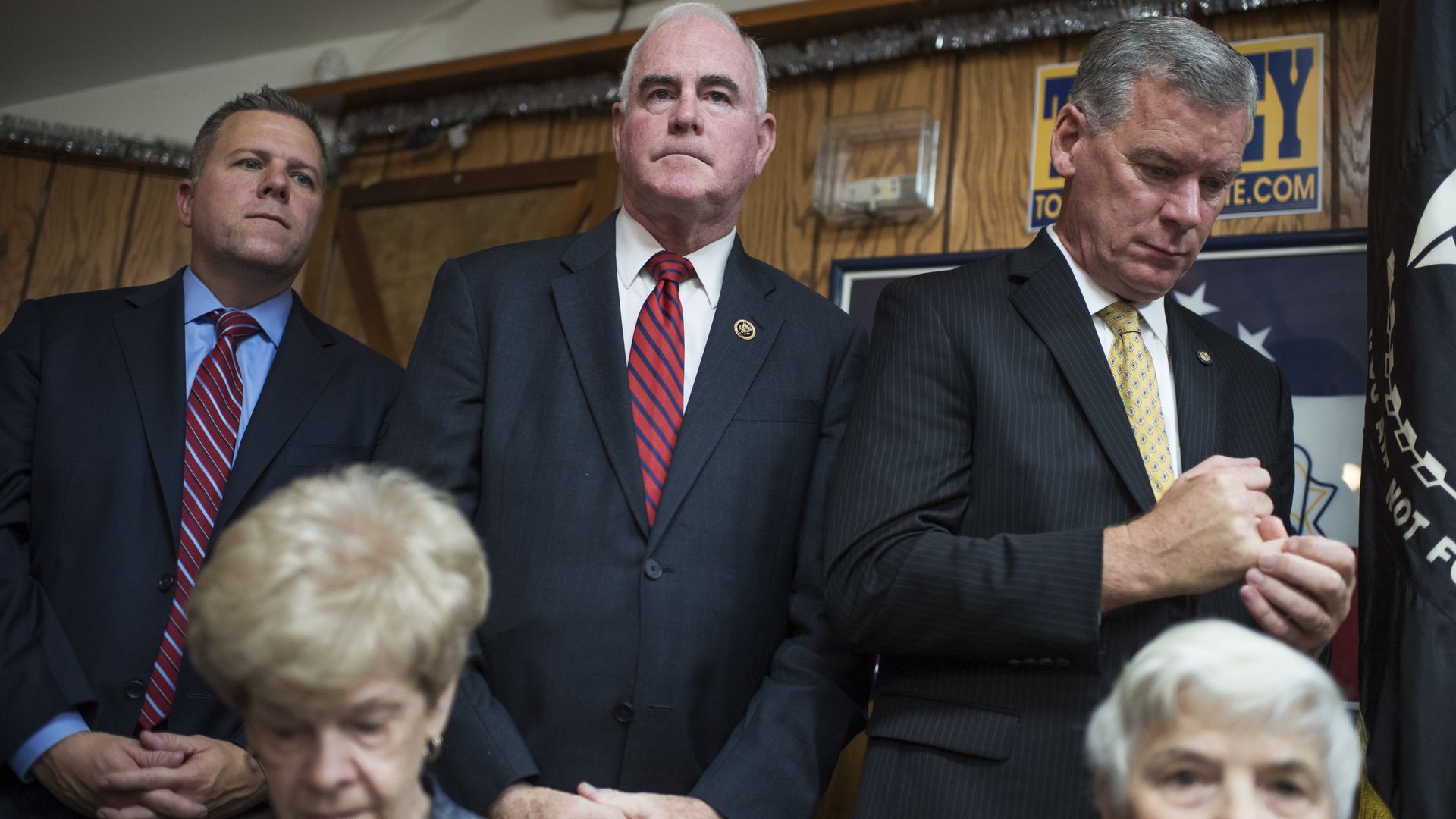 Rep. Patrick Meehan told the Philadelphia Inquirer on Tuesday that he was still running for re-election, despite news that he reached a settlement with an aide who accused him of sexual harassment.
Why it matters: The GOP congressman, who is on the Ethics committee, settled the claim with taxpayer dollars. Per the Inquirer, he thought of the aide as "a soul mate," and that he was "struggling to make sure that I would never put that into our professional relationship."
The former aide "accused him of turning hostile...after she rejected his romantic advances."
Per the Inquirer, Meehan said "he was advised by House lawyers that the settlement was a possibility and that he could legally use taxpayer funds."
Meehan had been investigating claims against other colleagues, as a member of the House Ethics Committee. He was removed on Monday by Speaker Paul Ryan, the Inquirer reports.
Go deeper