Ex-felons in Florida could have voting rights restored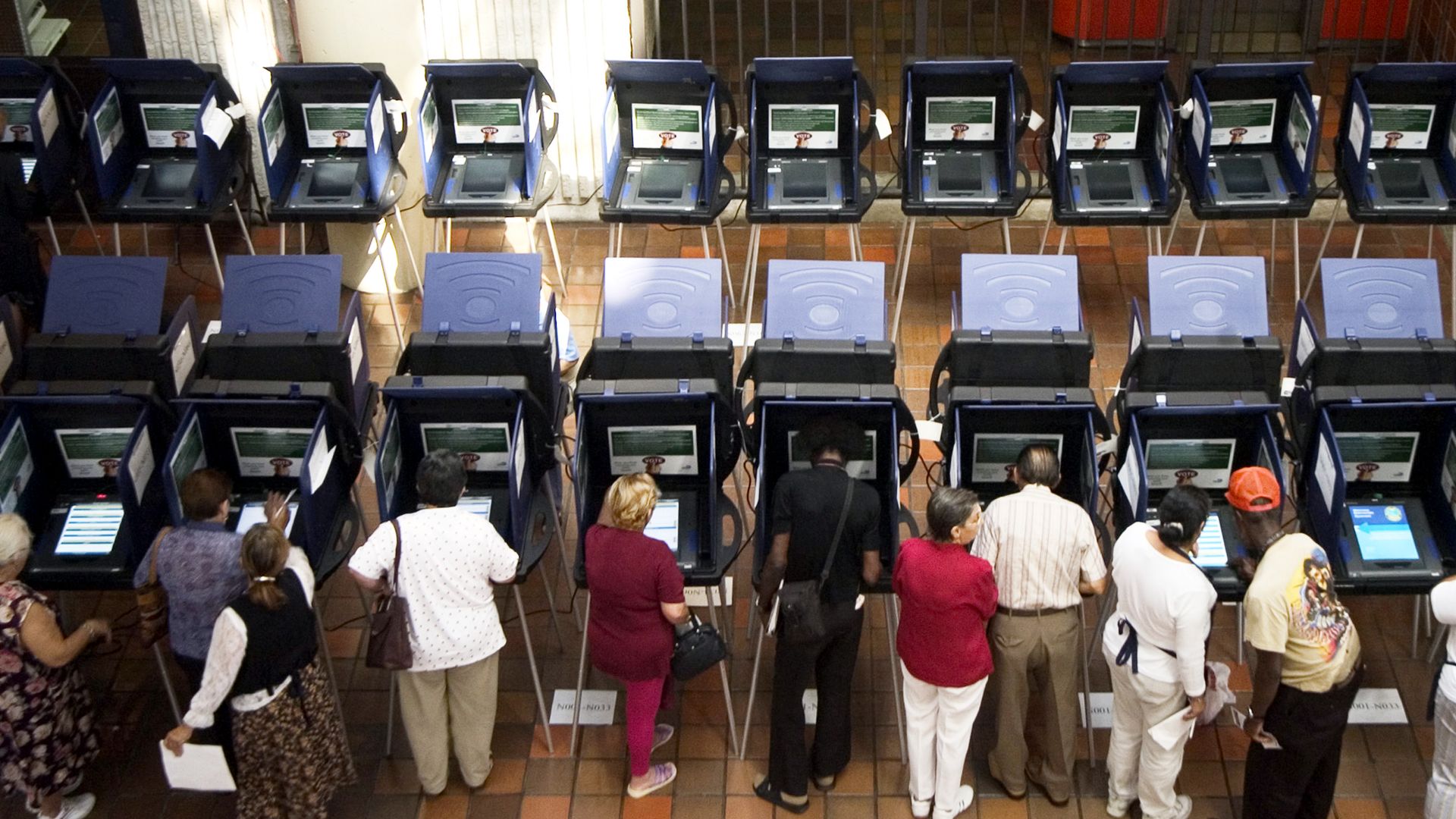 Florida voters will decide in November whether to restore the right to vote to an estimated 1.5 million convicted felons who are currently prohibited from voting, organizers behind the ballot measure said on Tuesday.
Why it matters: If passed (with at least 60% approval) it has the potential to dramatically shift the makeup of the country's largest swing state, which plays a deciding role in presidential elections.
Democrats could benefit because the prohibition disproportionately affects African-Americans, a group that overwhelmingly votes Democratic. And in Florida more than one in five African-Americans are affected, according to Sentencing Project.
How it happened: Voting rights activists gathered more than the required 766,200 valid signatures to get the proposal, according to the state's elections website, which will appear as "Amendment 4" on the ballot. Under the proposal, the voting rights of people convicted of murder or sex crimes would not be restored.
Florida is one of only four states whose constitutions prohibit ex-felons from voting, along with Iowa, Kentucky, and Virginia. Virginia's immediate past Gov. Terry McAuliffe has restored voting rights to 168,000 ex-felons on a case-by-case basis, per the Washington Post.
Go deeper