Analysts predict oil demand will peak by 2030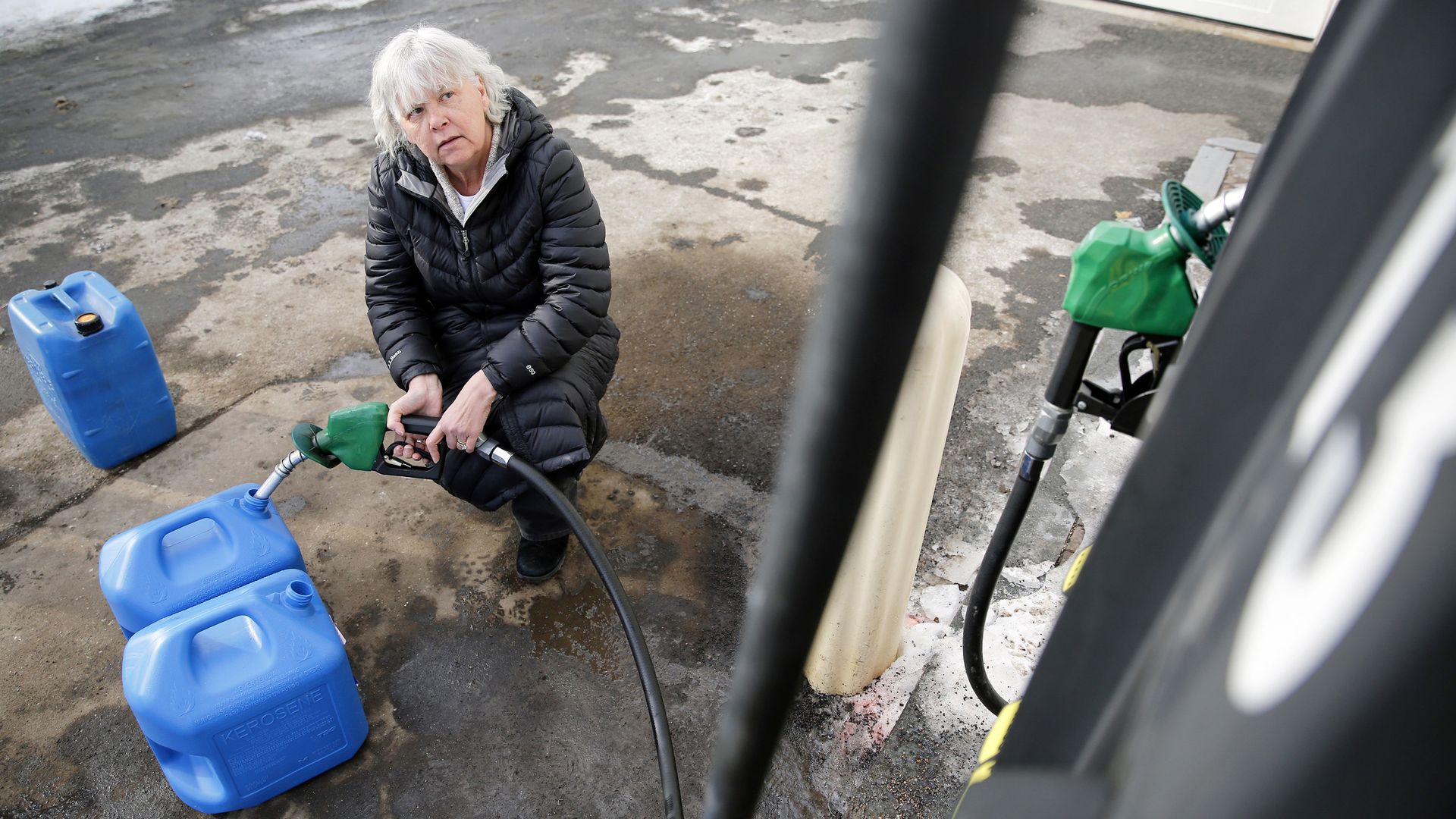 A new research note from Bank of America (BofA) Merrill Lynch analysts predicts that global crude oil demand will peak by 2030 thanks to very fast electric vehicle adoption beginning in the early 2020s. They see EVs reaching 40% of new car sales by 2030 and 95% of new sales by mid-century.
Why it matters: The timing of the global demand apex — and the rate of decline thereafter — has major ramifications for the finances of oil-producing economies and, more broadly, the earth's climate.
What's new: The BofA report breaks with several major forecasting bodies and analysts, who predict a much later peak.
On the other side: In contrast, the main forecasts from the International Energy Agency, the U.S. Energy Information Administration, and OPEC do not even see a peak by 2040.
Nonetheless, some forecasters say the peak could be coming into focus sooner. The prominent consultancy Wood Mackenzie said in mid-October that demand could peak as soon as 2035, and Royal Dutch Shell's CEO Ben van Beurden has predicted a peak could occur by the late 2020s, though his comments have been soaked with caveats.
To be sure: BofA acknowledges uncertainties in their forecast, especially the known unknowns about EV penetration. But that said, their report is noteworthy because it argues that EVs will curtail the global thirst for oil so much that the decline will outpace other areas of heavy demand — namely petrochemicals and trucking — in the not-too-distant future.
Go deeper