Big reforms are coming to Saudi Arabia this year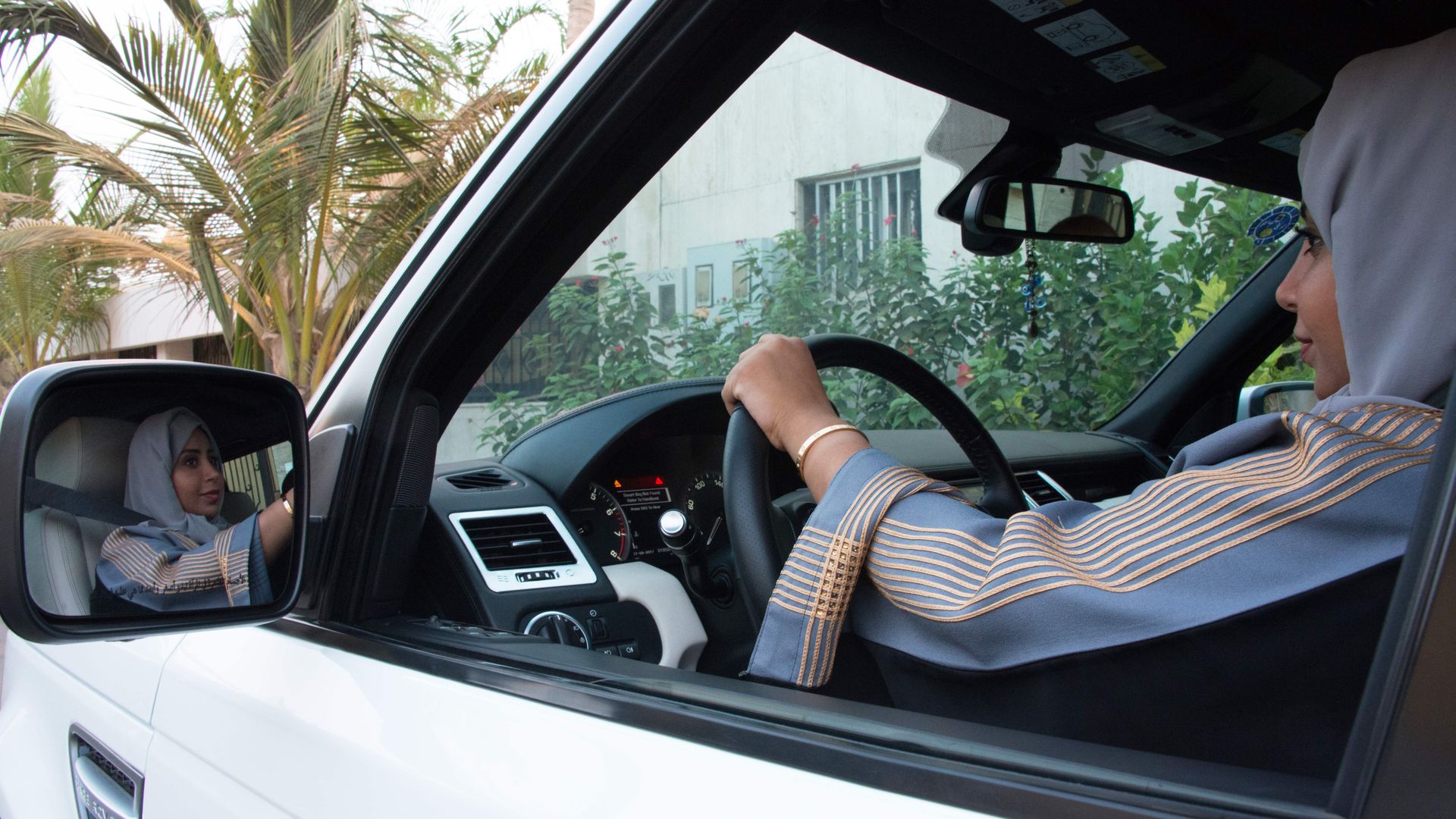 Saudi Arabia began a series of reforms last year to its ultraconservative social dictates, including bringing back movie theaters and, most notably, announcing that women will be allowed to drive beginning later this year. The reforms are being ushered in by Crown Prince Mohammed bin Salman.
Why it matters: At an investment conference last year, the 32-year-old crown prince defended his reform efforts, saying "we were not like this in the past," and "we want to go back to what we were: moderate Islam," per the AP. The reform effort is connected to the Prince's economic overhaul plan, seeking to unleash new investment opportunities and reduce the country's reliance on oil by diversifying its revenue streams.
The reforms, at a glance
Saudis went to the movies last week for the first time in more than 35 years at a makeshift cinema, per Arab News, in response to the country's decision last December to allow theaters to open. About 300 cinemas are expected to be opened by 2030, a move that could generate $24 billion in revenue and create 30,000 permanent jobs, Arab News reports. Previously, Saudis could only watch movies on satellite TV or online.
The kingdom is poised to welcome tourists from around the world, as Prince Sultan bin Salman bin Abdulaziz, head of the Saudi Commission for Tourism and Natural Heritage, announced in November that the kingdom's first tourist visas will be issued in 2018, per CNN. Previously, visas were given only to workers. The country plans to build resorts stretching about 100 miles on the Red Sea's sandy coastline and is mulling the idea of opening a Six Flags theme park by 2022, per CNN.
The kingdom announced last September that it will rescind its ban on female drivers in June of this year, a major victory for women's rights activists. Lifting the ban is the most substantial step taken by the crown prince to modernize the kingdom, which was the only country in the world to prohibit women from driving.
The government is allowing more live entertainment events. Marvel fans dressed as their favorite characters at the Kingdom's first ever Comic-Con event in Jiddah — a three-day festival that attracted thousands and included appearances from HBO's Game of Thrones' Grand Maester Pycelle and Tywin Lannister, per the AP. Men and women were not segregated, except for an area where women were allowed to remove their traditional attire and show their superhero costumes, the AP reports.
Go deeper