Turkey continues Afrin offensive against Kurds as U.S. urges "restraint"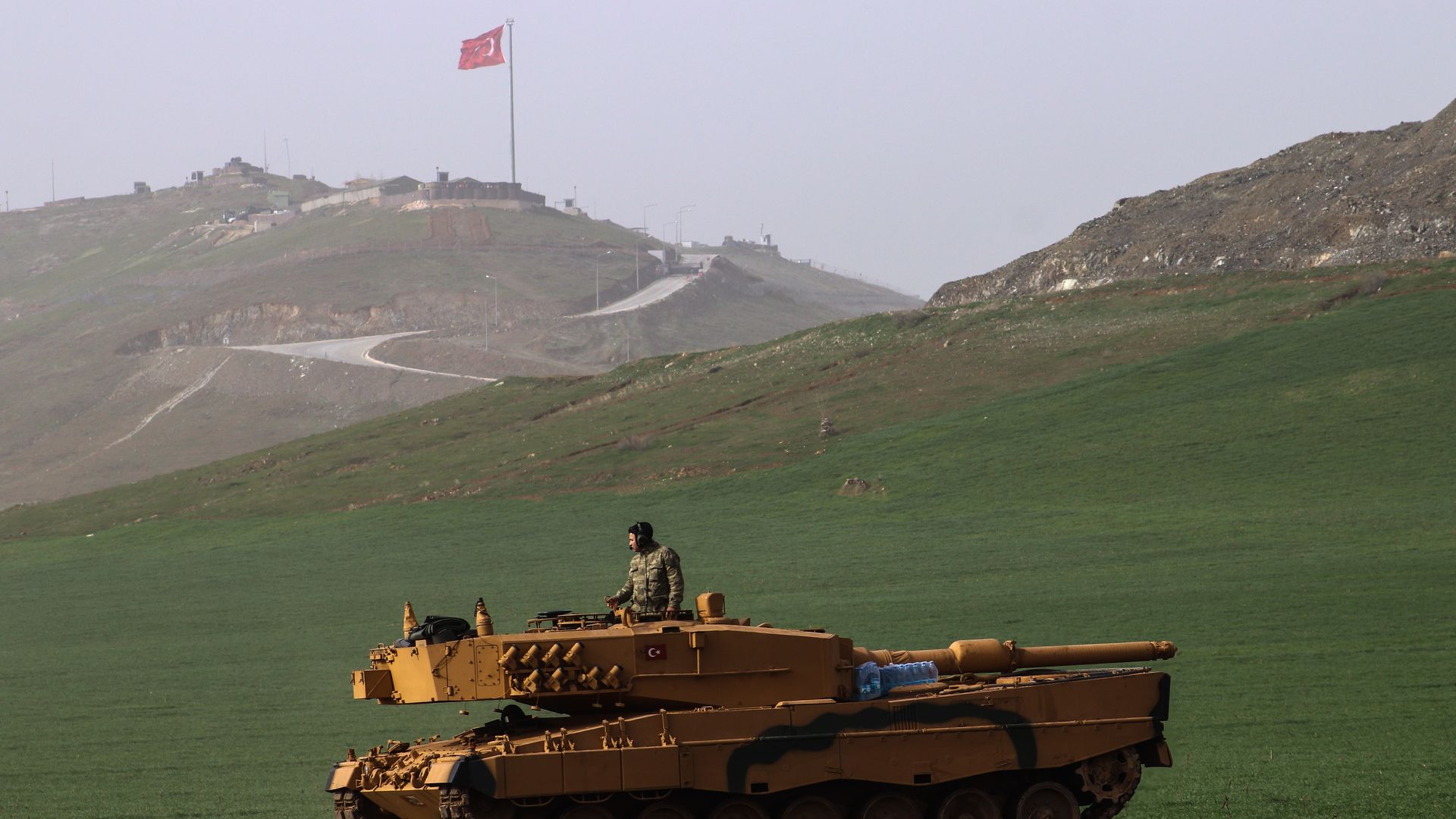 The Turkish military offensive to remove Kurdish forces from the Afrin enclave near the Turkish border in northern Syria has entered its third day, with Turkish media reporting several villages have been captured, per the BBC. U.S. officials haven't condemned the offensive, but are urging "restraint."
Why it matters: Turkey considers the Kurdish YPG militia to be a terrorist group, and has long feared its growing influence across the border in Syria, but the group is a critical ally for the U.S. against ISIS and led the campaign to retake Raqqa. The struggle is likely to endanger civilian lives, and could lead to a longer-term tussle for control.
What they're saying
Turkish President Recep Tayyip Erdogan: Turkey will not "step back," and has an agreement with the Russians to continue the offensive, which he expects to be quick and decisive, per the BBC.
Secretary of State Rex Tillerson: "We've asked them to just, try to be precise, try to limit your operation, try to show some restraint," per Buzzfeed's John Hudson.
Defense Secretary James Mattis: "They warned us before they launched the aircraft they were going to do it, in consultation with us. And we are working now on the way ahead. We'll work this out," per the BBC.
Russian Foreign Minister Sergei Lavrov: The U.S. has been "discouraging the Kurds from dialogue" with the Syrian government and sowing "separatist sentiment," per the BBC.
Syrian President Bashar al-Assad: "The brutal Turkish aggression" is part of Turkey's "support for terrorism" in Syria, per the BBC.
The latest: Tillerson said the U.S. and Turkey are discussing potentially establishing a secure zone near the border, per the AP.
Go deeper