TSA issues emergency order on cargo from 5 majority-Muslim countries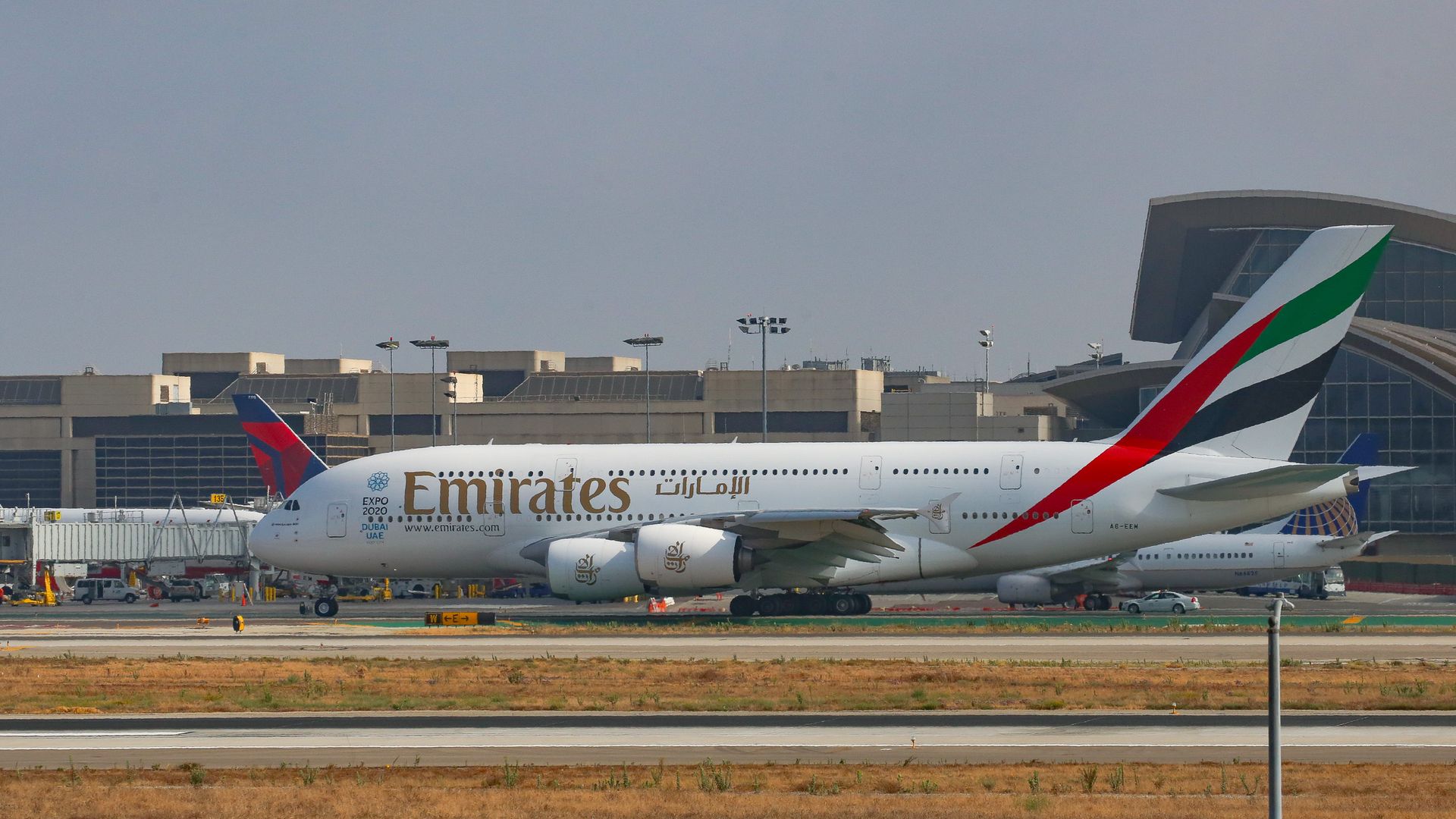 The Transportation Security Administration issued an emergency order Monday for more intense scrutiny on U.S.-bound air cargo on flights departing from five majority-Muslim countries, Egypt, Jordan, Saudi Arabia, Qatar, and the U.A.E.
Why it matters: This is based on threat assessments about each country, according to the TSA. The countries were selected due to "a demonstrated intent by terrorist groups to attack aviation from them." The TSA could not reveal more details about the threats.
What happens with suspect cargo: If there are "anomalies," such as if the weight measurements or shipping and sender information don't match up, TSA will notify the carrier and they will provide clarifying information to allow the cargo to move, a TSA official told Axios.
The enhanced scrutiny is a part of Customs and Border Protection's Air Cargo Advance Screening protocols (ACAS), which will provide TSA and CBP with advance information about cargo destined for the U.S.
A TSA official tells Axios there are conversations ongoing inside the administration to determine whether to move this expansion of ACAS to a global scale.
The countries and airlines (and their airports) that are affected:
Egypt: Egypt Air, Cairo International Airport
Jordan: Royal Jordanian, Queen Alia International Airport
Saudi Arabia: Saudia, King Abdul-Aziz International Airport and King Khalid International Airport
Qatar: Qatar Airways, Doha International Airport
U.A.E: Emirates and Etihad, Dubai International Airport and Abu Dhabi International Airport
Catch up quick:
The order comes just after a failed terrorist plot to blow up an Australian flight last summer, which involved military explosives sent by air cargo from Turkey. Turkey is already a part of ACAS.
The five new countries were part of last year's ban on personal devices being carried onto flights.
Correction: This post now reflects that ACAS belongs to CBP, which TSA helps mandate.
Go deeper