Pennsylvania Supreme Court throws out state's congressional map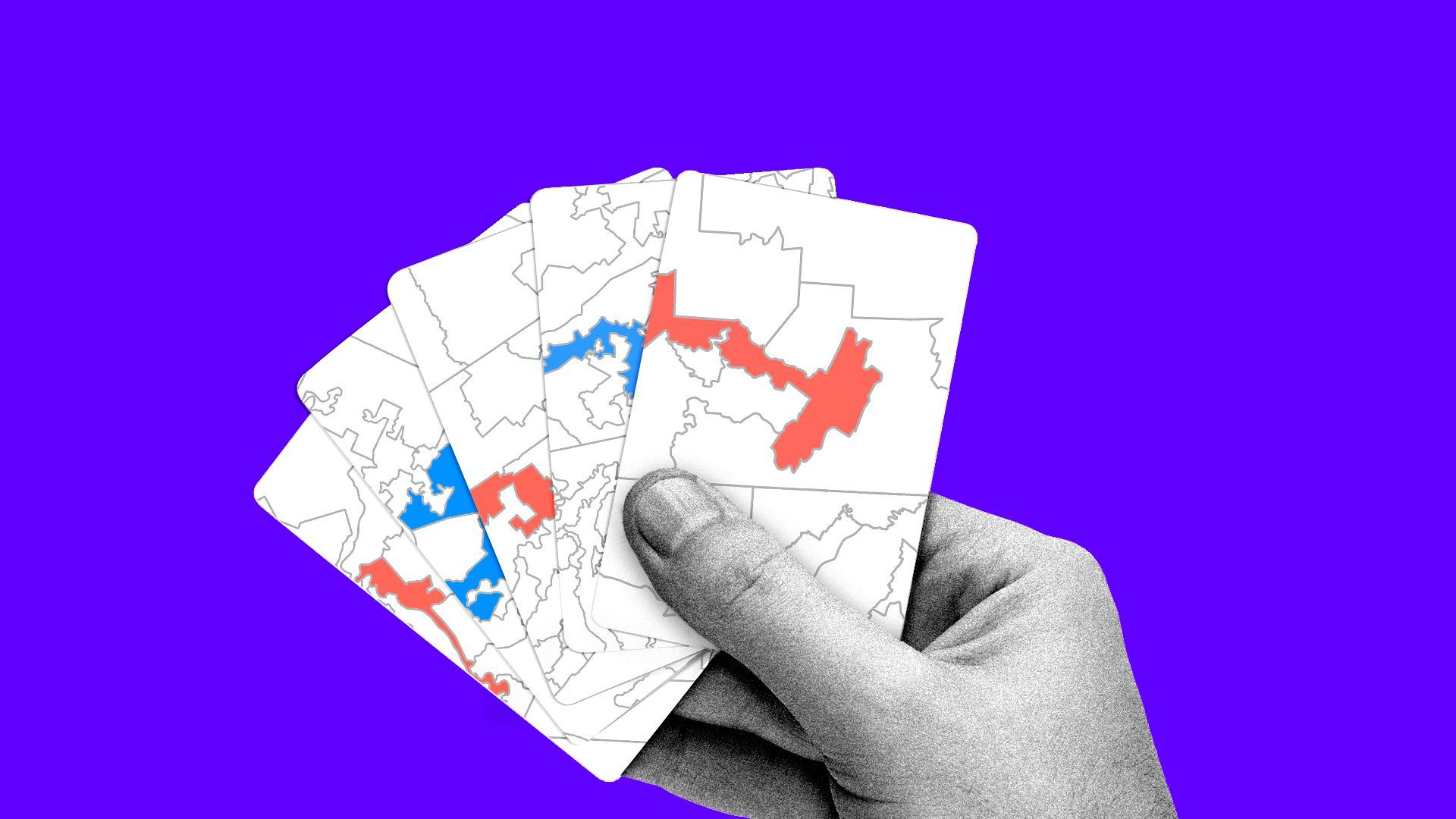 The Pennsylvania Supreme Court ruled on Monday that the state's 18 congressional district lines violate the state constitution and ordered a new map ahead of this year midterm elections. The plaintiffs had argued that Republicans drew it in their favor.
The details: The Supreme Court ordered the Republican-controlled state legislature to draw the new congressional map by February 9 and for Democratic Gov. Tom Wolf to submit it to the court by February 15 . The Democratic-controlled court also ruled that the special election in March to replace Republican Rep. Tim Murphy will still take place under the current congressional map. The GOP has a 13-5 seat advantage in the state's U.S. House delegation.
Go deeper: The gerrymandering cases to watch in 2018
Go deeper