What we learned from leaked Trump infrastructure plan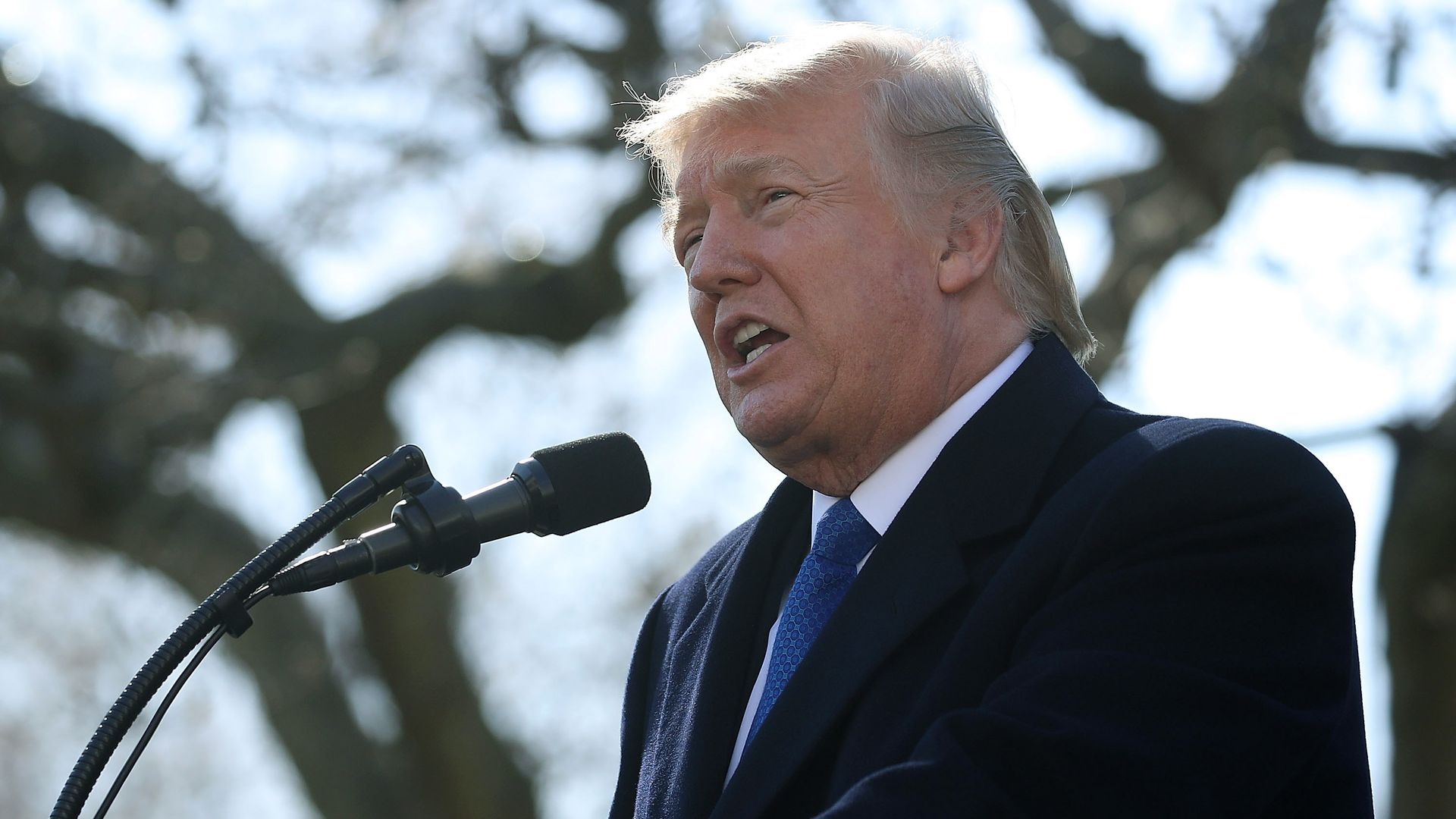 Axios today obtained and published a draft copy of the White House infrastructure plan.
Bottom line: Not too many huge surprises in there, but a few notable omissions like the lack of a gas tax increase and what seems to be a smaller ask from the private sector.
1. No gas tax
The federal gas tax hasn't been raised in 25 years, and the White House previously signaled a willingness to use such a bump to help pay for infrastructure spending. But the draft includes no mention of the gas tax.
2. Less leverage
White House officials have previously spoken about possible 5-to-1 leverage when it comes to infrastructure spending, or $200 billion in federal outlays as part of a $1 trillion program. But the draft plan appears to fall short, at least at the outset.
There is indeed such a leverage ratio put in place for half of the federal funds, but not necessarily for the remainder. Some of the other monies are just loans to be repaid at cost. Others possibly could hit the leverage figure via repayment out of revenue shares — including by permitting tolling on interstate highways — but that's a future possibility rather than initial leverage.
3. Pro Bondo
The plan would encourage increased use of "private activity bonds," including by eliminating alternative minimum taxes on such securities. The tax elimination not only wasn't included in the recent federal tax bill, but it actually moves in an opposite direction from early House GOP language on private activity bonds.
4. No Municipal Broadband
The plan does reference rural broadband, as part of a larger "rural infrastructure program," but municipal broadband is not explicitly mentioned. It possibly could fall under a "transformative projects program," whose covered sections include telecom.
5. The Ask
The draft refers repeatedly to the "total appropriation," but it does not say if the requested amount will be $200 billion or some other figure.
Go deeper