Largest East Coast oil refiner is bankrupt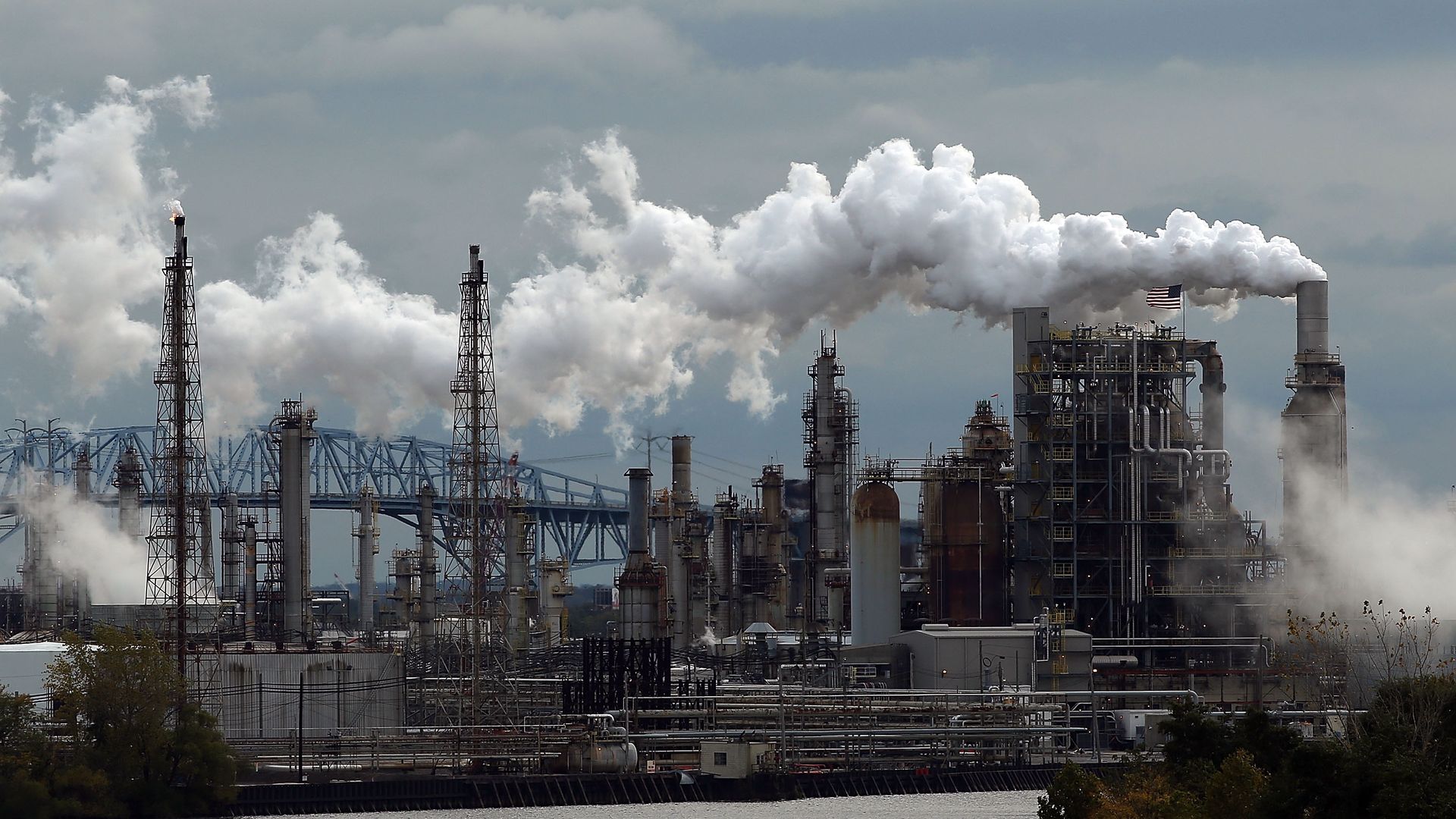 Philadelphia Energy Solutions, the East Coast's oldest and largest oil refinery, said that it will file for Chapter 11 bankruptcy protection, as part of a structuring that includes $260 million in new financing from creditors and existing owners like The Carlyle Group. Current operations are not expected to be affected.
Why it matters: The bankruptcy is certain to fuel a political fight over the Renewable Fuel Standard, the national biofuels mandate that independent refiners say is imposing burdensome costs.
Philadelphia Energy Solutions said it has spent over $800 million on compliance credits to meet RFS requirements and that it has been the company's biggest expense after crude oil purchases.
It also has been regularly highlighted as an example of private equity saving (and adding) old-line, union jobs — based on Carlyle's purchase of a majority stake in 2012 from Sunoco.
The company's bankruptcy comes as independent refiners and allied lawmakers are already pressing the Trump administration for RFS changes that ease the industry's costs.
Go deeper