Social Democrats vote to enter coalition talks with Merkel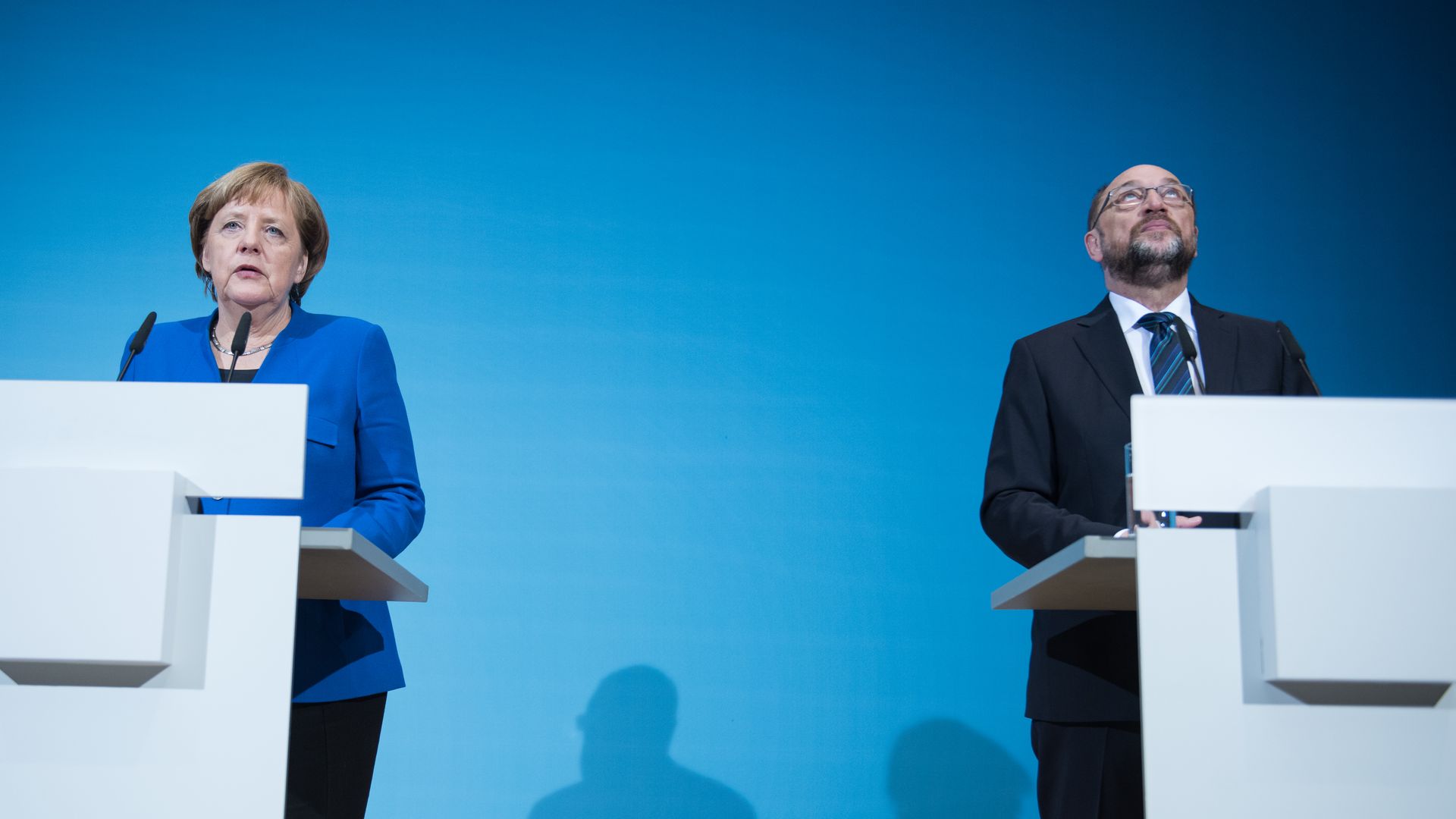 Germany's Social Democrats voted Sunday to enter coalition negotiations with Angela Merkel's conservative bloc. The process of forming a government has dragged on for four months and had endangered her chances of staying on as leader, though she is now on track to remain in office.
What's next: Members of the Social Democratic Party will have to approve any coalition deal. Leader Martin Schulz says he'll "push for more concessions from the conservatives on labor, health and migration policies," per AP.
Go deeper