Turkey launches strikes on Kurdish forces in Syria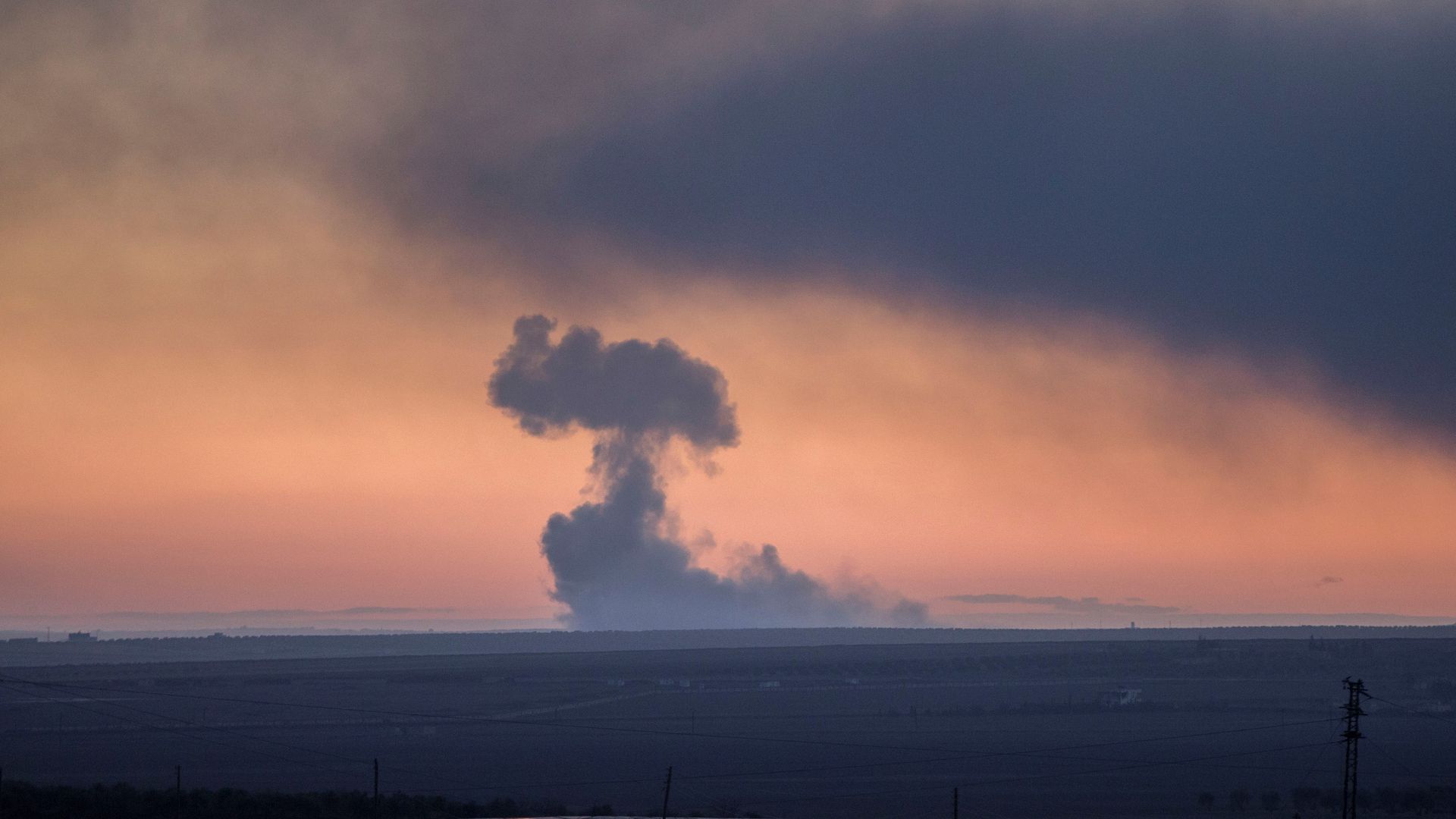 Turkey has launched air strikes to force Kurdish fighters, some of whom have worked with the U.S. to fight ISIS, from the border city of Afrin in Syria. Per the BBC, "there are also reports of pro-Turkish Syrian rebels advancing on the city."
The backdrop: Turkish president Recep Tayyip Erdogan considers all Kurdish forces terrorist groups, a major point of contention with the U.S. and other NATO allies. The Trump administration had urged Erdogan not to go ahead with the expected assault on Afrin. Russia is also active in the region, but has said it will not intervene.
Why it matters: The strikes have "raised fears of sparking a new round of hostilities between the various powers with interests in northern Syria," per the WashPost.
Editor's note: This has been corrected to show that Erdogan considers Kurdish forces, not Turkish forces, to be terrorists.. We regret the error.
Go deeper