Turkey to attack Kurds in Syria, setting up a showdown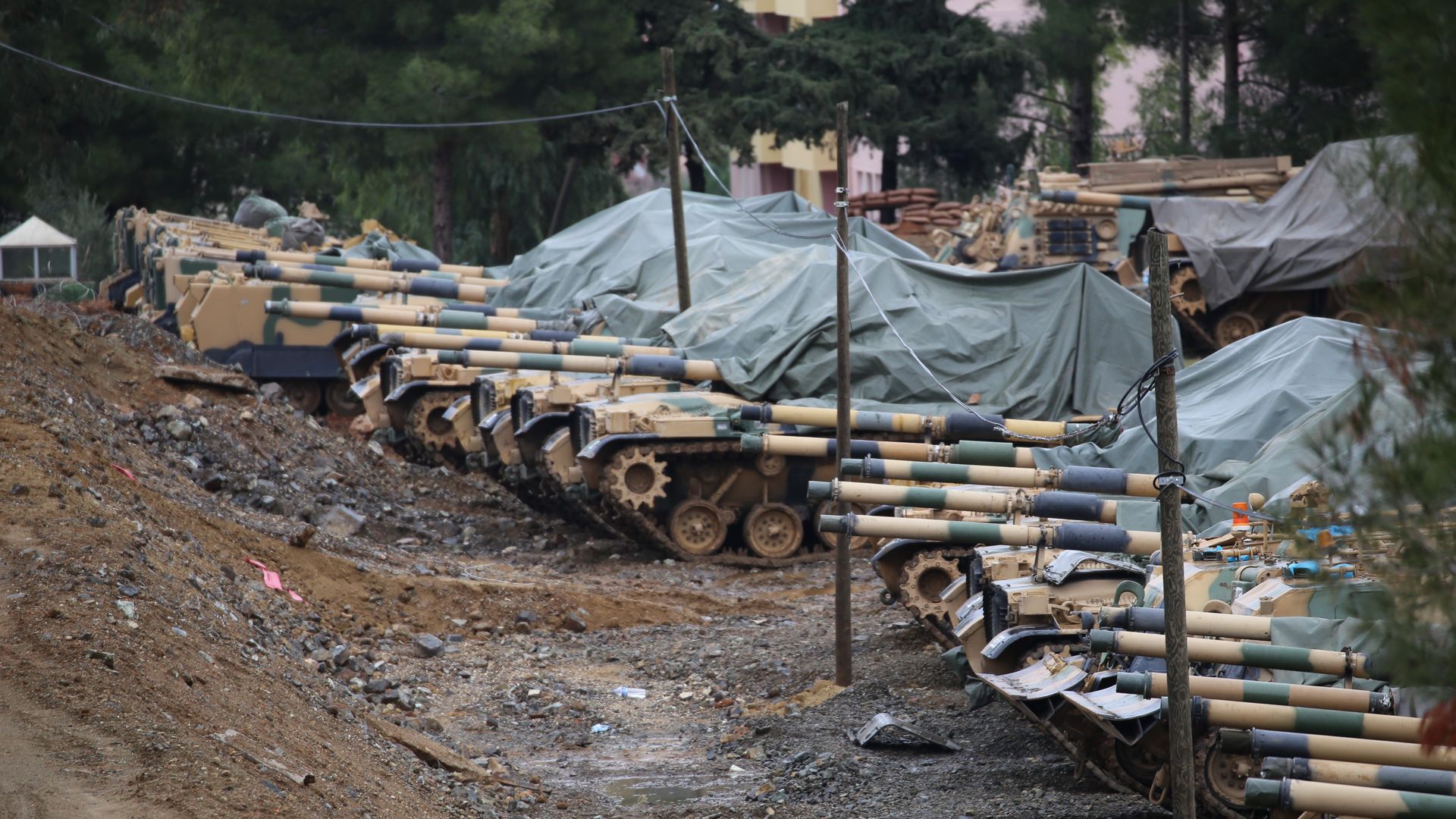 Turkey's defense minister said Friday an onslaught of Turkish military shelling targeting Syrian Kurds in northwest Syria has "de facto" begun, per the AP.
Why it matters: This implicates the U.S. interests in the region since the U.S. has backed the Syrian Kurds as part of its fight to root out ISIS from Syria. The announcement comes a day after Turkish military and intelligence leaders discussed the plan in Moscow.
The setup: Turkey has been loading up its border with Syria with tanks for weeks now. Syria said Thursday it would shoot down Turkish jets that attack in Syria. Turkey views Syrian Kurds, or People's Protection Units (YPG) as a terrorist organization.
Context:
The offensive will be carried out by Syrian opposition fighters with support from Turkish troops.
The defense minister would not say when it would begin.
Go deeper