Zimbabwe after Mugabe: new president says he wants stronger ties with West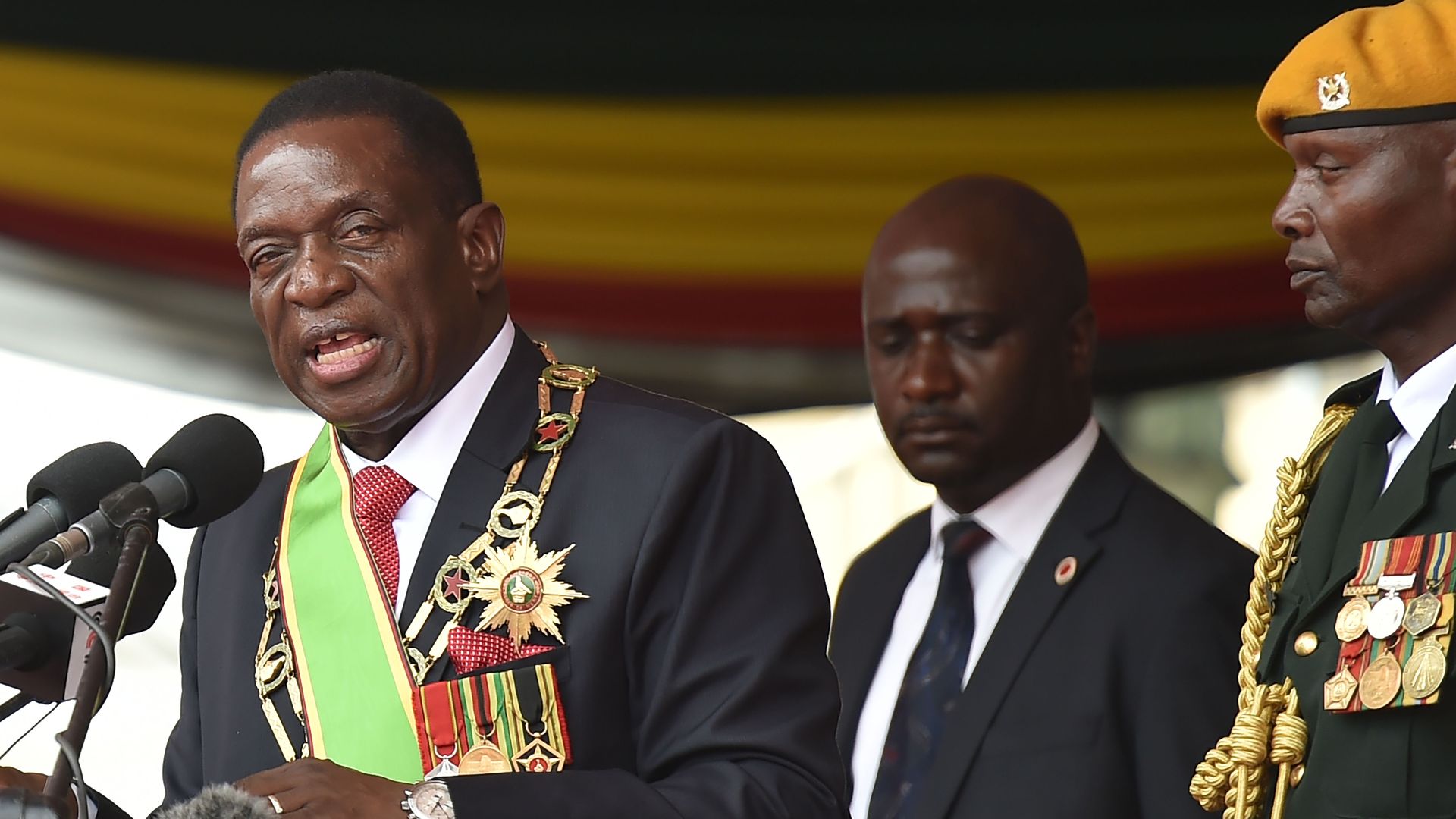 In his first interview with a foreign news outlet since taking office following the resignation of Robert Mugabe, Zimbabwe's Emmerson Mnangagwa told the FT he wants to swiftly build up ties with the West while maintaining a strong relationship with China. He's heading to Davos next week to woo potential investors.
The good news: He invited the UN and EU to monitor elections in August, which his party is expected to win.
But, but, but: "The opposition argues that Zanu-PF is already stacking the odds against it in rural areas, highlighting this week's donation of all-terrain vehicles to dozens of local chiefs" and "Mr Mnangagwa has been criticised for including in his cabinet senior army figures who led the military intervention in November." Mugabe's former vice president, Mnangagwa, 75, had a reputation as a ruthless strongman before taking office.
Go deeper