The Medicare drug policy war between pharma and insurers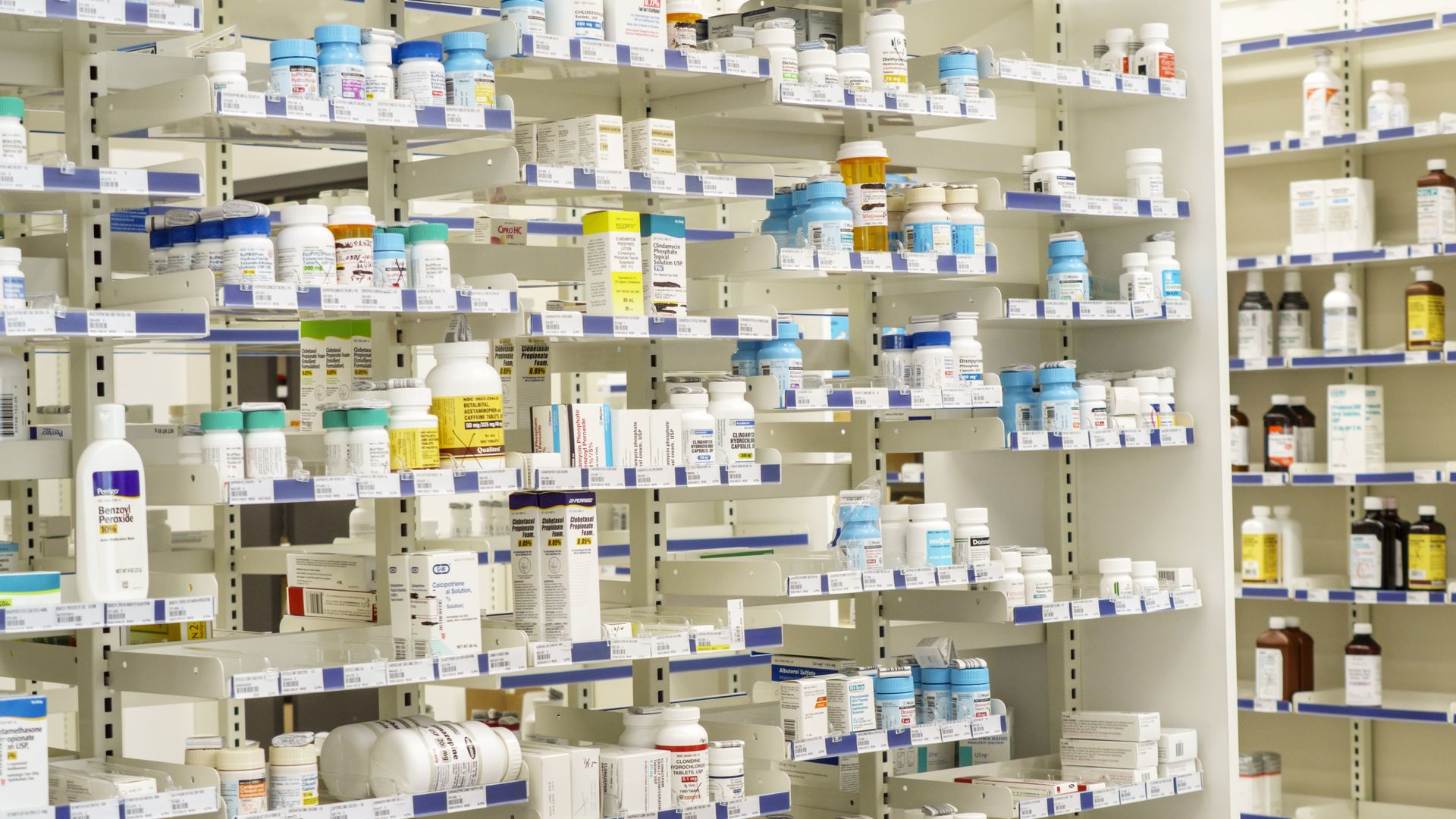 Health insurers and pharmacy benefit managers are blasting a proposed federal policy that would lower what patients pay out of pocket when they pick up their prescriptions, saying it coddles the pharmaceutical industry. But drug companies are firing back, accusing insurers and PBMs of keeping larger drug discounts for themselves and screwing over consumers in the process.
Get smart: Patients are caught in the middle of yet another health care industry gunfight.
The Centers for Medicare & Medicaid Services received more than 1,600 comments on a proposed rule that would make major changes to Medicare Advantage and the Medicare Part D drug program. One of the most contentious suggestions would mandate a certain amount of drug company rebates be applied to what people pay at the point of sale at pharmacies.
The issue: Say a drug has a list price of $1,000, and an insurer or PBM negotiates that down to $500. However, consumers have to pay coinsurance rates and deductibles based on the $1,000 list price, not the discounted amount. This has led to price shock for many people picking up their prescriptions, and more people are having trouble affording their medicines.
The federal government asked whether it would be a good idea to require insurers and PBMs that sell Medicare Part D plans to use a portion of those negotiated drug rebates to lower what people pay at the pharmacy counter.
Behind the curtain: The insurance and pharmacy benefit management industries are up in arms, and have no qualms about attacking drug makers. Insurers and PBMs keep some of the drug rebates for themselves, but they say those savings also go toward lowering insurance premiums.
If they are forced to use rebates to lower consumers' out-of-pocket costs, they will raise premiums in response, which will waste taxpayer money that funds Medicare Part D, according to lobbying groups and companies.
America's Health Insurance Plans and other insurer groups said the policy doesn't address the "root cause" of skyrocketing drug costs: "excessive list prices for drugs and excessive price increases that are set solely by and fully within the control of manufacturers."
It may encourage a race to the bottom among drug companies and make it easier for them to scale back their rebates, according to Express Scripts, one of the largest PBMs in the country.
The Pharmaceutical Care Management Association, which lobbies on behalf of PBMs, argued such a proposal violates trade secrets law.
Aetna, CVS Health and UnitedHealth Group all bashed the policy, too. Aetna said drug companies would reap twice as much in savings over consumers.
The Pharmaceutical Research and Manufacturers of America did its own math and said pushing rebates to the point of sale would save Medicare and consumers money, but admitted premiums would go up.
Between the lines: Both sides catch parts of the truth, which is best summarized by the independent Medicare Payment Advisory Commission. The policy would do nothing to lower the sticker price of drugs, and it would lead to higher drug premiums for seniors and disabled people. But health plans and PBMs profit a lot from the current setup, and the secretive nature of drug rebates keeps patients in the dark.
There's no signal or guarantee the federal proposal would move the needle on Medicare's drug affordability.
The bottom line: While the various health care camps fight to either keep the status quo or push for vested interests, drug prices continue to hammer the wallets of Medicare patients who need their medications.
Go deeper