John Kelly risks a Steve Bannon moment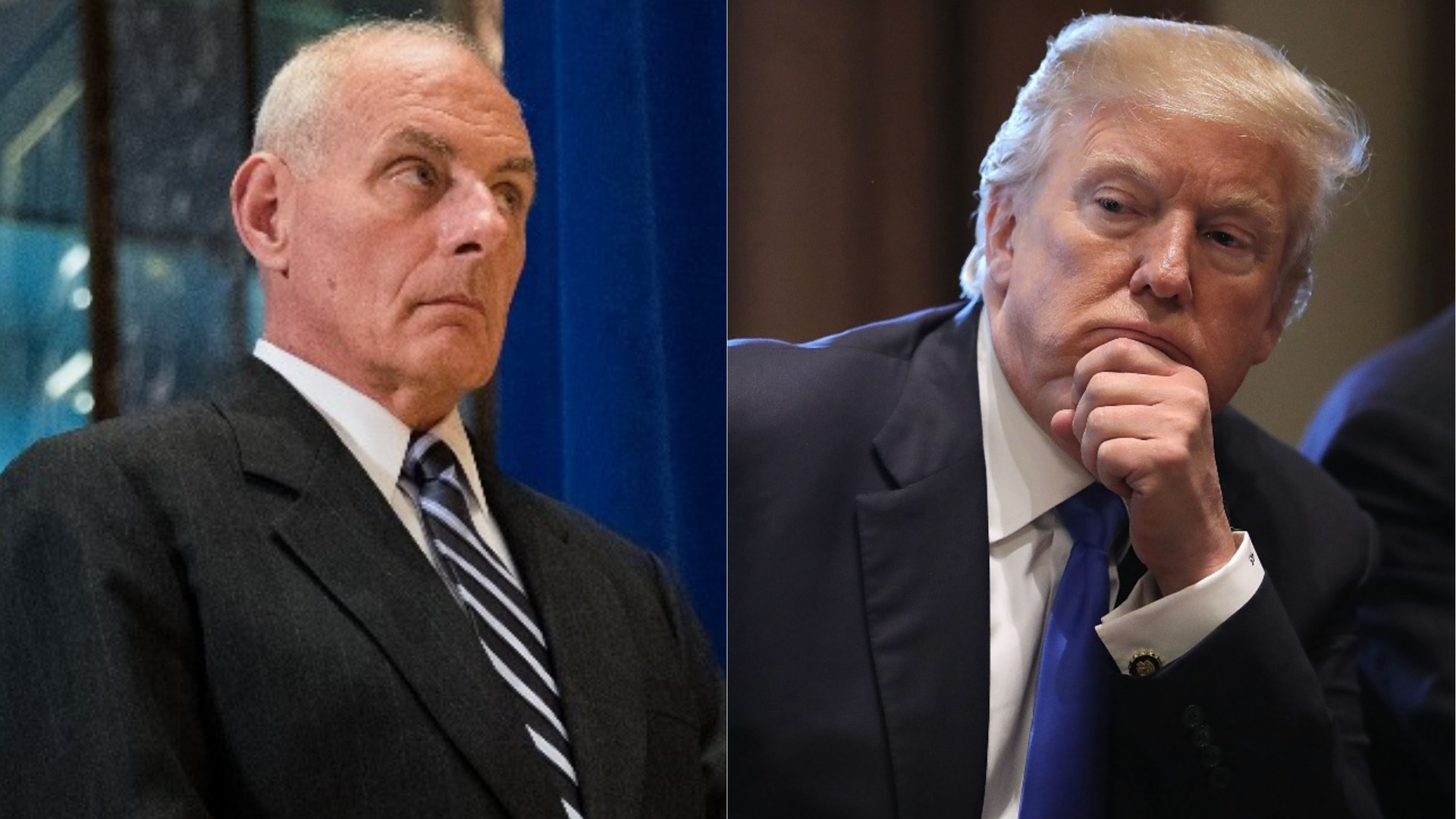 Late last night, a few hours after Fox News aired Bret Baier's interview with John Kelly, a source close to the president told me Trump would explode when he saw what his chief of staff said. The source — who has spent a lot of time with Trump — predicted the president would hate the interview because Kelly came off as the mature professional who patiently educated an uninformed Trump, and helped him see the light and evolve on "The Wall."
Sure enough, a few hours later Trump tweets his displeasure (without naming Kelly): "The Wall is the Wall, it has never changed or evolved from the first day I conceived of it. Parts will be, of necessity, see through and it was never intended to be built in areas where there is natural protection such as mountains, wastelands or tough rivers or water..."
Why it matters: This is one of the first public signs we've seen of tension between Trump and his chief of staff. Last night, Kelly undercut Trump's self-perception as the most brilliant man on earth, and instant master of all subjects. The notion of evolution would be inherently offensive to him. 
Here's what the prescient source told me:
"Kelly has finally ventured into Steve Bannon territory when it comes to trying to create the perception that he's the 'great manipulator,' saving the country from Trump's ignorance. The difference is, Steve tried to develop that reputation in off-the-record conversations with reporters. Kelly did it openly on the country's most-watched cable network. It's the subtle difference between hubris and arrogance."
What Kelly said that crossed Trump: ​
"As we talked about things — where this president is and how much he wants to deal with this DACA issue and take it away — I told them that, you know, there's been an evolutionary process that this president has gone through as a campaign [sic]. And I pointed out to all of the members that were in the room that they all say things during the course of campaigns that may or may not be fully informed. But this president, if you've seen what he's done, he has changed the way that he's looked at a number of things. ... So he has evolved in the way he's looked at things. Campaign to governing are two different things, and this president is very, very flexible in terms of what is within the realm of the possible."
What to watch: Kelly is likely in for an awful day with the boss. 
Get more stories like this by signing up for my weekly political lookahead newsletter, Axios Sneak Peek. 
Go deeper