Tillerson calls for lasting U.S. presence in Syria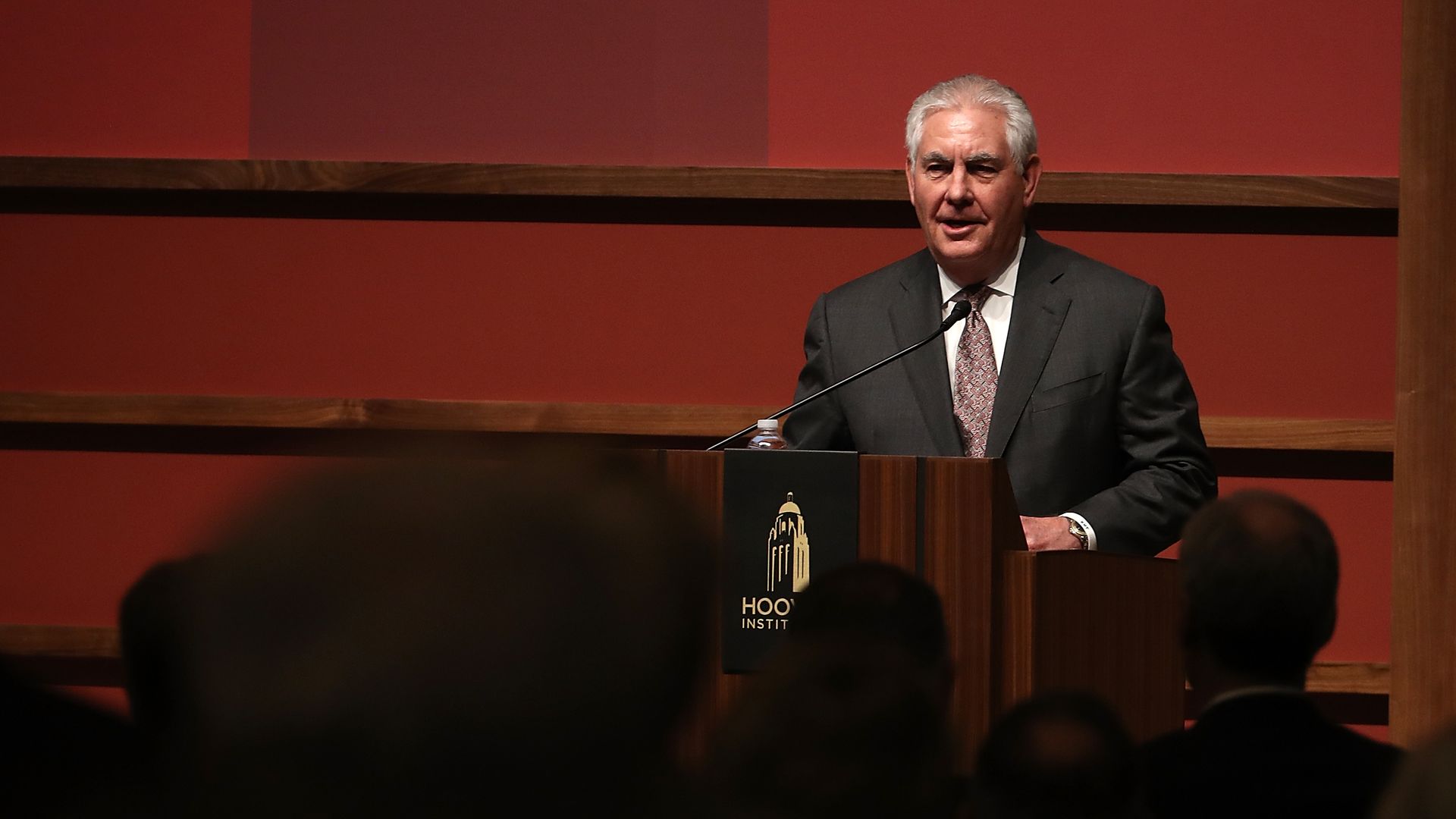 Secretary of State Tillerson said Wednesday at Stanford University that the U.S. must maintain a long-term military presence in Syria to counter ISIS, and expressed a hope of ousting Bashar al-Assad through a U.N. peace process that involves elections.
"The United States believes that free and transparent elections … will result in the permanent departure of Assad and his family from power. Assad's regime is corrupt, and his methods of governance and economic development have increasingly excluded certain ethnic and religious groups. Such oppression cannot persist forever," he said, per Buzzfeed News.
His goals, per Patrick Wintour, the Guardian's diplomatic editor: 1. ISIS and AQ with both feet in grave. 2. 'A UN led political solution' to crisis including a post-Assad leadership, 3. Iranian reach 'diminished' 4. free return for refugees/IDPs. 5. No WMD.
The bottom line: Tillerson is setting out a case that the U.S. should be more involved in Syria, not less.
Go deeper