Saudi Arabia sends $2 billion to war-torn Yemen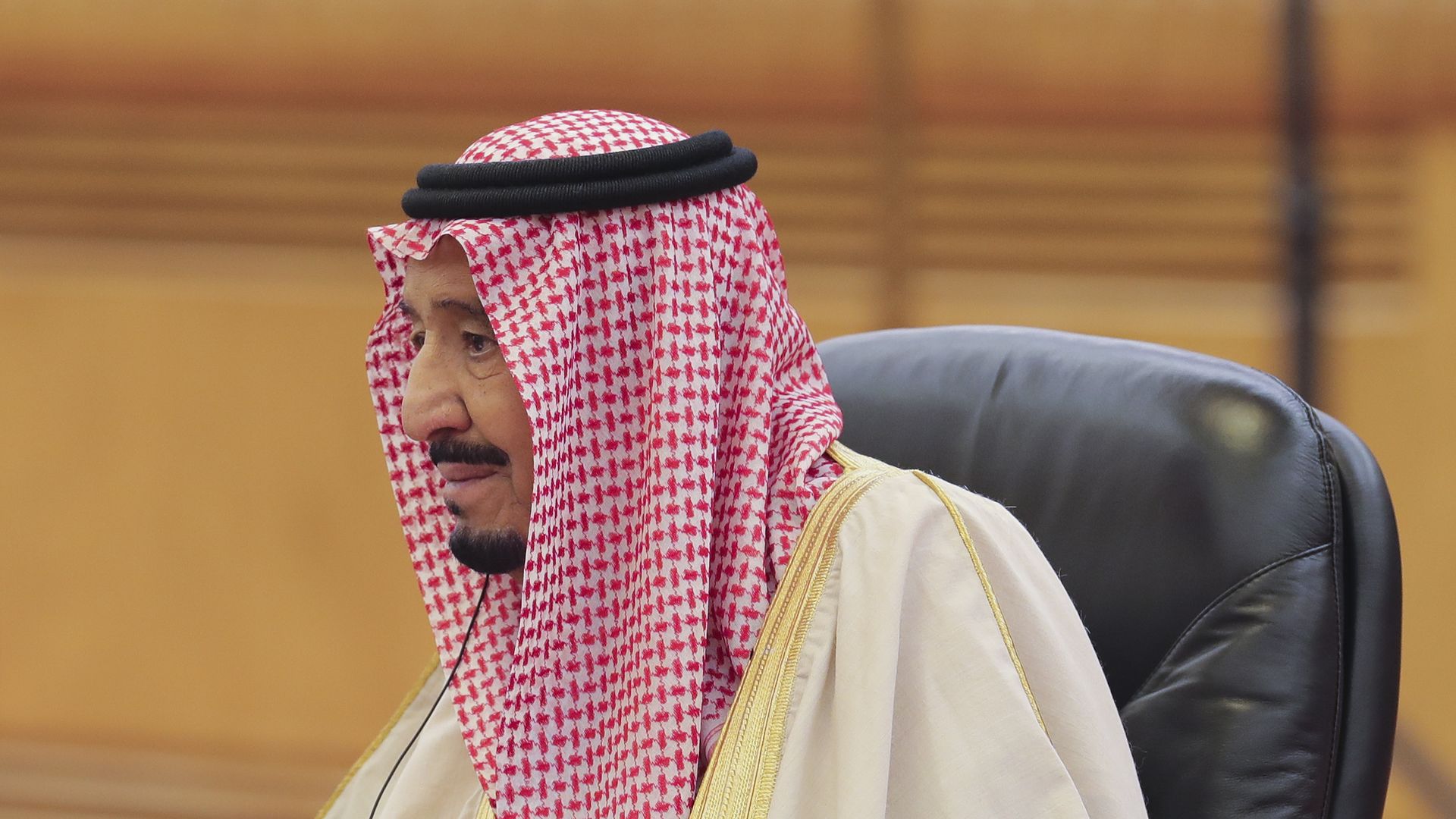 Saudi Arabia's King Salman bin Abdulaziz Al Saud ordered a $2 billion transfer to the Yemeni central bank, CNN reports, as a wave to stave off further economic turmoil in war-torn Yemen.
Why it matters: The Saudi Ministry of Culture and Information said in a statement that the money is meant to boost "Yemen's financial and economic situation while bolstering the Yemeni riyal." Per CNN, the riyal (Yemen's currency) has already dropped around %18 in value during January.
Saudi Arabia has been deeply involved in the war that has crippled Yemen, leading a coalition against the Iran-backed Houthi rebels. The kingdom has been heavily criticized for not working enough to avoid civilian casualties.
Go deeper