Ex-Cisco CEO John Chambers unveils his next act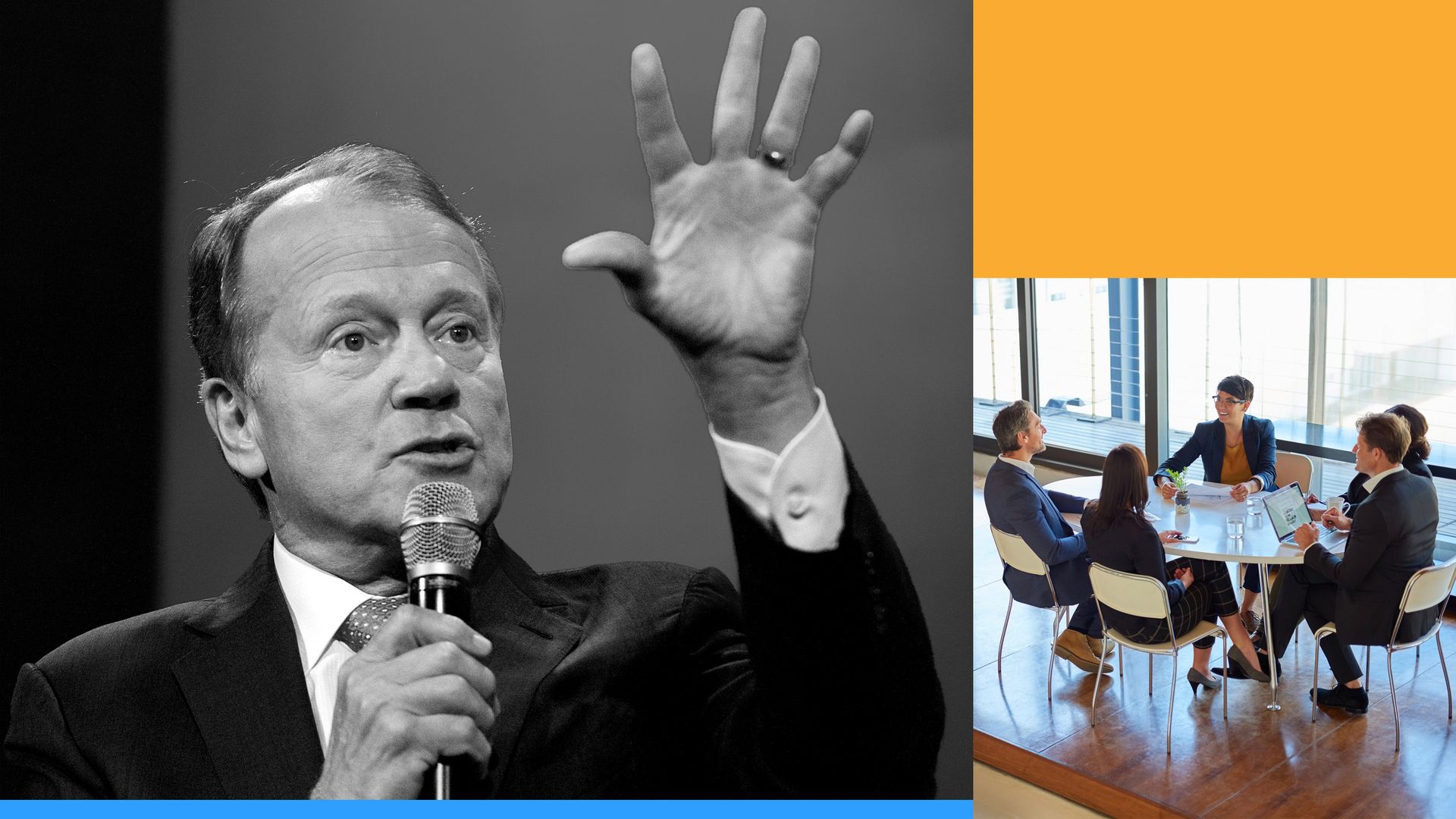 This is the first month in more than 25 years that John Chambers isn't heading into work at Cisco. Instead, he tells Axios that he is refashioning himself as full-time a venture capitalist.
Why it matters: Cisco revenue climbed from $1.2 billion when Chambers took over as CEO in 1995 to $47 billion in 2015 when he transitioned into an executive chairman role.
Chambers just launched JC2 Ventures, which he says is as much about CEO mentoring as it is about investment. The self-funded firm, which also includes son John (ex-marketing exec at Houzz, Netflix & Walmart), already has backed such companies as Airware, Aspire Food Group and Sprinklr.
The goal, he says, is to back at least a dozen companies that can be the leader in their market and eventually go public (which he believes is a prerequisite for substantial job creation).
Some quotes from Chambers, per a conversation yesterday:
"This is the next chapter in my career… It makes me tremendously excited. And I'm also more relaxed because I can sleep through the night without getting a text about a customer problem or personnel problem or something else at Cisco."
"I don't think large global companies will add headcount over the next decade, so the question for all countries has to be about how to kickstart the startup engine. Governments need to champion startups as the future, like we've seen in France and India… We [in the U.S.] shouldn't feel any entitlement."
"It's interesting to watch and work with CEOs. With very few exceptions, an engineering lead as CEO doesn't understand sales or go-to-market. Same thing when you have a business leader; he doesn't know how to judge incoming engineers. And most of them don't initially understand how important culture is."
"I think there are going to be many creative ways of raising funding, and ICOs speak to how the NASDAQ and NYSE will have to evolve."
Go deeper