CEO of major U.S. oil trade group to step down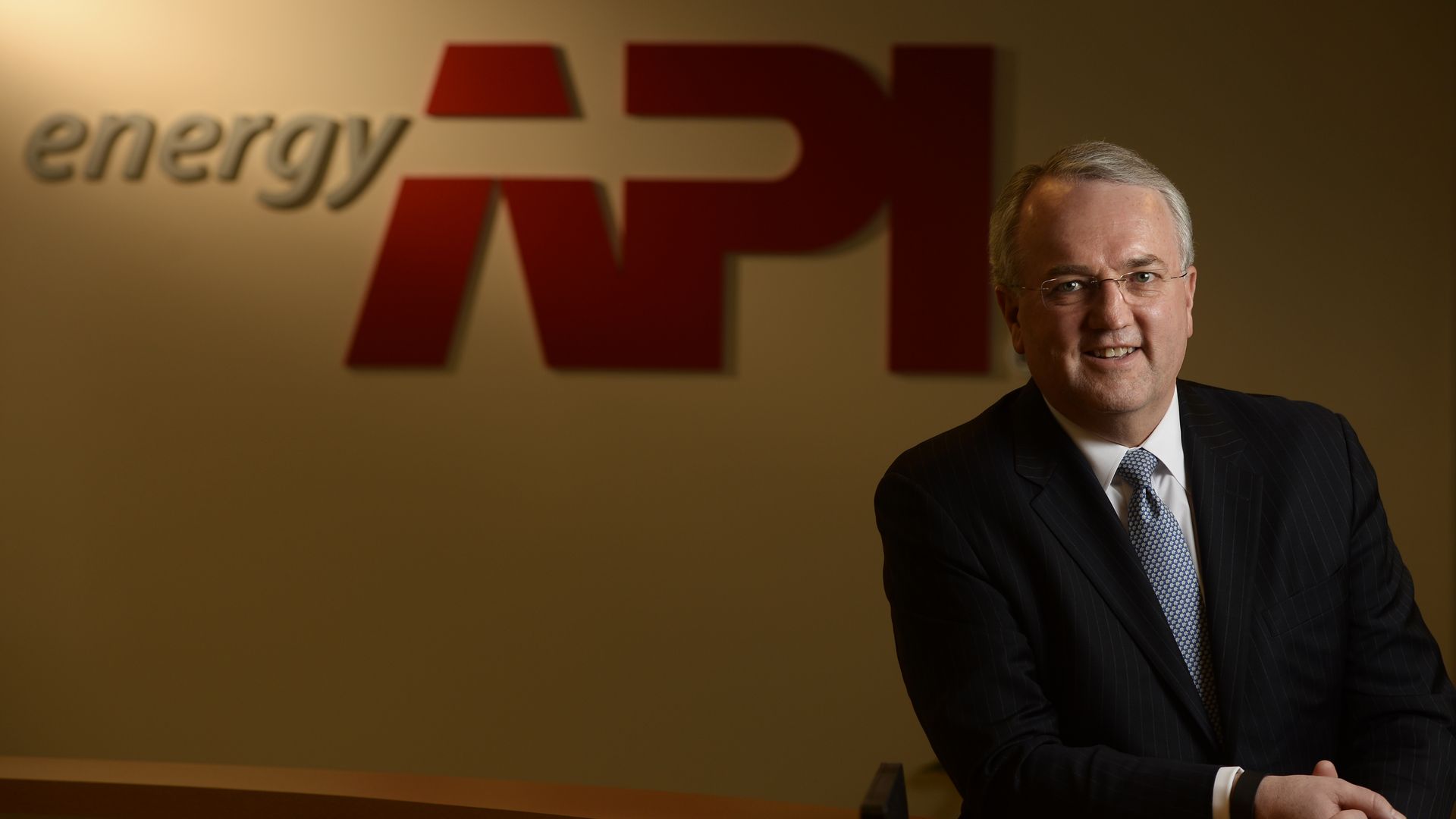 Jack Gerard, who has served as president and CEO of the American Petroleum Institute for the last decade, announced today he's stepping down later this year.
Why it matters: Gerard, 60, has been a fixture in Washington's influence scene for decades. Before leading API, he led trade associations representing mining and chemical companies. At API, he's pushed the agenda of one of the deepest pocketed industries during a particular tumultuous time for the sector: the oil and natural gas boom, BP oil spill and the onset of climate-change policies.
Quoted: In an interview with Axios Wednesday morning, Gerard touted his group's accomplishments under his leadership, most notably pushing Congress in 2015 to lift the nation's 40-year-old ban on crude oil exports.
Gerard said his successor's goal should be to keep driving home the message of how essential oil and natural gas are to everyday lives. "We're integral to everything, and the ongoing challenge is just to continue articulating that vision," Gerard said.
That mission is running up against environmentalists and others criticizing fossil fuels' for their role driving climate change.
What's next: Gerard wouldn't say, other than it's likely he'll stay in Washington and pursue some yet-to-be publicly determined next challenge.
Gerard is stepping down in August and will work with the association to find a successor by Sept. 1.
He is close to Mitt Romney, who is likely to run for the Utah Senate seat being vacated by retiring Republican Sen. Orrin Hatch. But Gerard ruled that out. Noting that he's already worked on the Hill earlier in his career, Gerard told Axios: "I don't think I'll be coming back to the Hill."
Behind the scenes: Gerard has met this morning with staff at API's L Street offices, and has a town hall discussion set for this Friday. Gerard's departure coincides with a move to new offices closer to Capitol Hill and the association's 100-year anniversary next March.
By the numbers:
Gerard is one of most well-paid CEOs of trade associations, bringing in a base pay of more than $2.5 million, according to the website CEOUpdate.com, with a total compensation often much more than that.
API's annual lobbying numbers since Gerard became CEO in 2008 have risen from less than $5 million to an average between $7 million and nearly $10 million, according to the Center for Responsive Politics data.
Go deeper