Report: Bannon won't stay silent with Mueller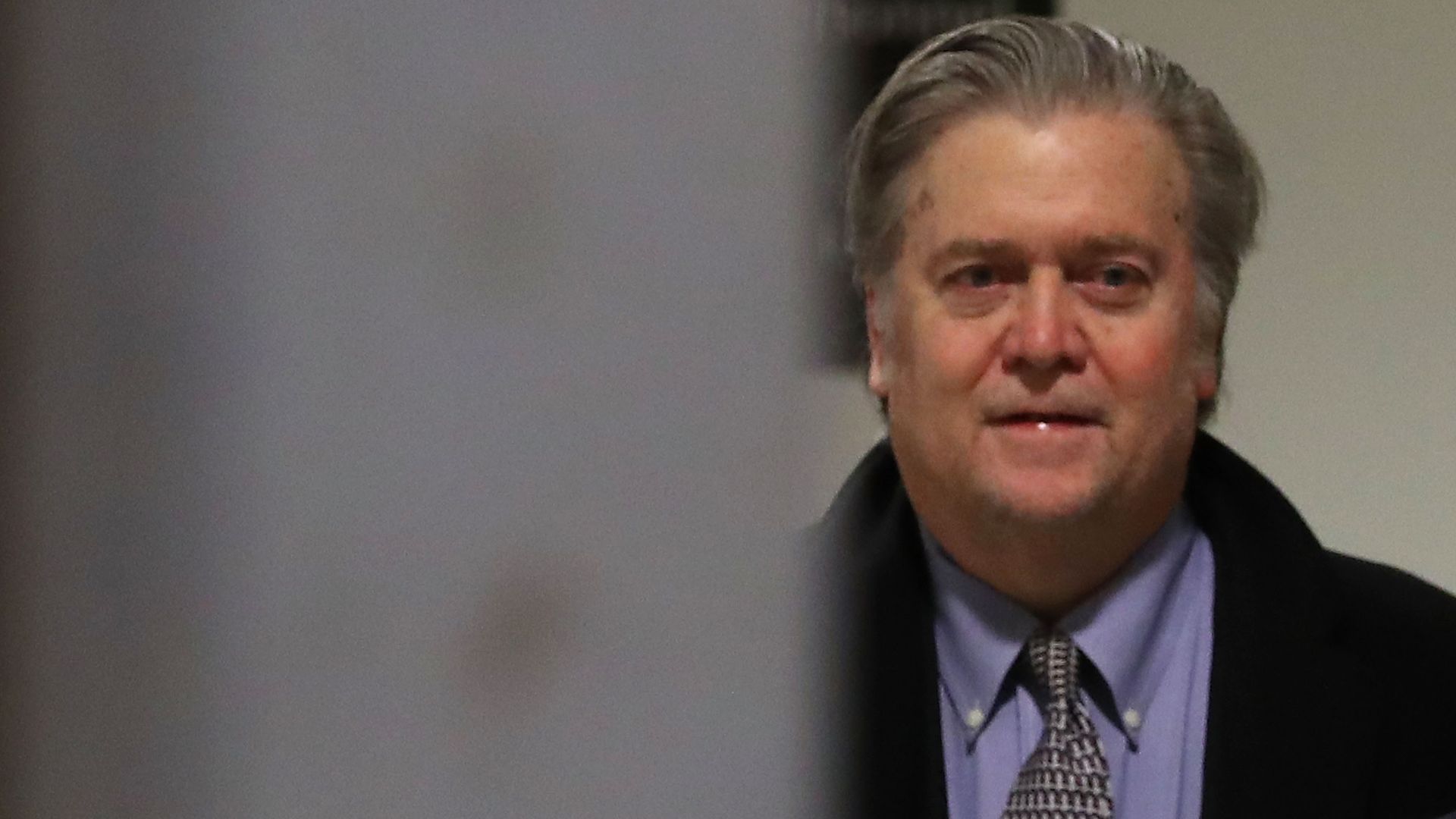 Steve Bannon refused to answer questions from the House Intelligence Committee Tuesday about his time in the administration because the White House invoked executive privilege, but he will not be similarly mum with Robert Mueller, a source tells the Daily Beast.
"'Mueller will hear everything Bannon has to say,' said the source, who is familiar with Bannon's thinking."
Why it matters: Mueller subpoenaed Bannon to testify before a grand jury, and the executive privilege used to block him from answering the committee's questions won't apply, per the Daily Beast's report.
Go deeper