1 big thing: So, now we're doing more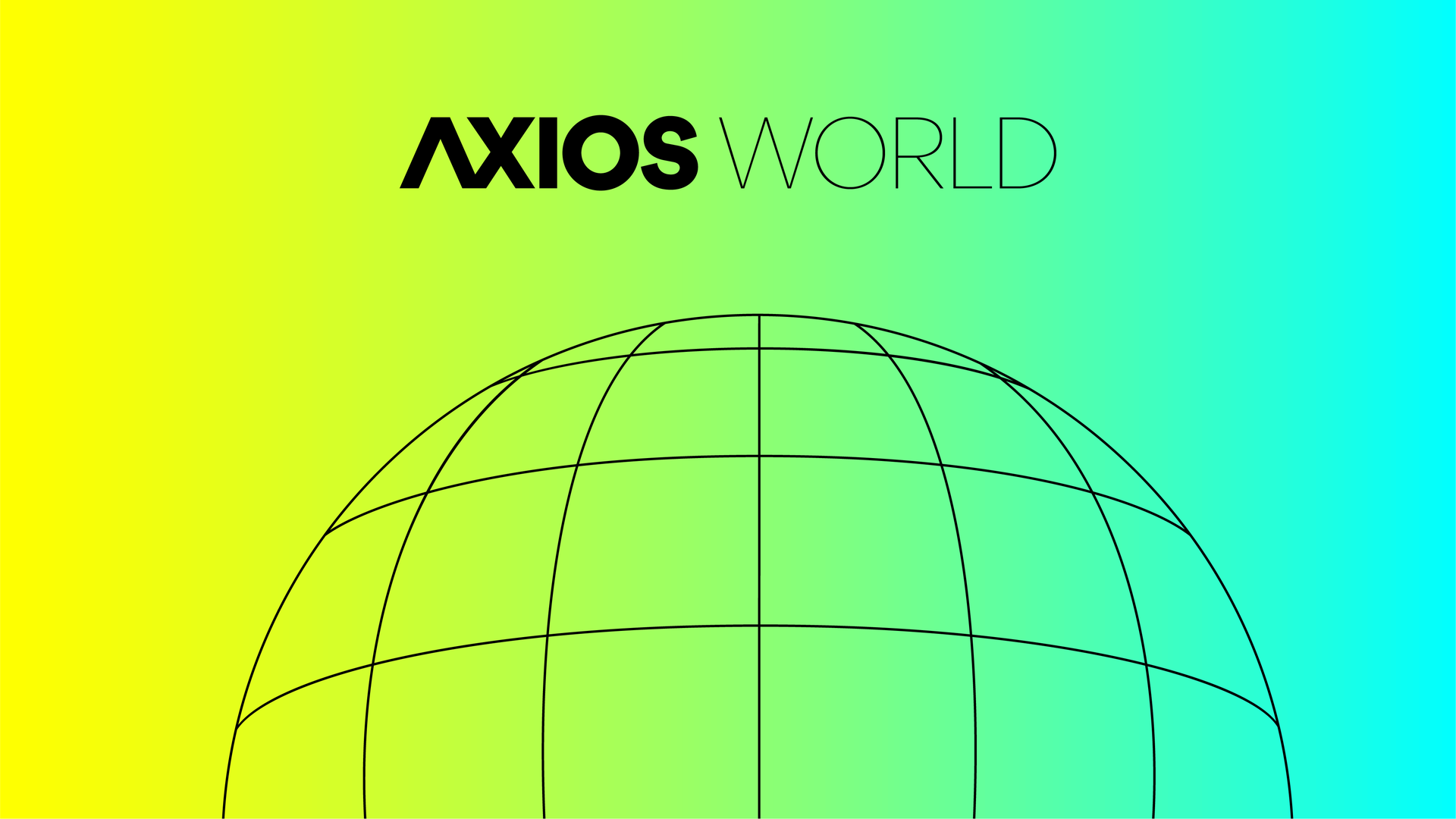 As we approach our one-year anniversary, I wanted to take a moment to reach out and thank you for being part of the Axios family. With your help, in one short but fast year we have built the Axios Media brand, crafted a distinct Smart Brevity voice and style, and helped make millions of people smarter, faster on topics that matter. We couldn't have done it without you.
Now, based on your feedback, in year two we are turning Axios into a bigger news and information hub, a place to efficiently consume far more information across diverse topics — and benefit from the insight of journalists and vetted experts. The purpose: to provide you with the smartest, most efficient, most trusted news and analysis on all the topics you care about.
Here is a sneak peek of what will be new in 2018:
World coverage: We are launching our first website stream featuring experts inside and outside of Axios. Our aim is to illuminate the most important news and trends around the globe. You have already gotten a taste of this with exclusive news and insight from Barak Ravid, one of the most respected reporters in Israel, and Bill Bishop, a super-wired expert on China.
More expertise: You will soon benefit from many more of the smartest minds in the world. Our topics will be as broad as worldwide trends and as narrow as cybersecurity. This will involve more journalists working for Axios, as well as outside reporters using the Axios platform, such as Ravid and Bishop. Authorities who've been vetted and certified by us will offer their insights to better serve you. Already, experts like Richard Haass, the head of the Council on Foreign Relations, write for Axios. Just imagine — More than 200 experts on specific regions and global topics will be part of our beta launch of World.
Cool new technology: We've found that our unique format and voice resonate strongly with our readers and our writers, so we've designed our own elegant, easy interface to enable outside experts to write the Axios way, just like our journalists do. It is called EVE, or Expert Voices Editor. This matters to you because it will dramatically increase the amount of expert content we can steer your way. We are also rolling out a new app later this year that will make it easier to follow the news and topics you care most about.
Why this matters: What we got 100% right in our first year was designing a news and information product around your needs. You rewarded us with your time, loyalty and encouraging feedback. Together, we can create an amazing news ecosystem, open to all, to share the brightest analysis and sharpest news, not noise or opinion. Every item will be written in our Smart Brevity format: the news plus "why this matters." Axios is not, and will not be, a place for popping off or for mindless argument. It will continue to be a place to get people quickly informed on as many topics as possible. This will roll out slowly over many months, and will be shaped by your feedback.
Thank you for being an important part of our community. I look forward to continuing our work together to make the world smarter, faster in 2018.
Best,
Jim VandeHei
Go deeper