Trump's energy agenda: messy business as usual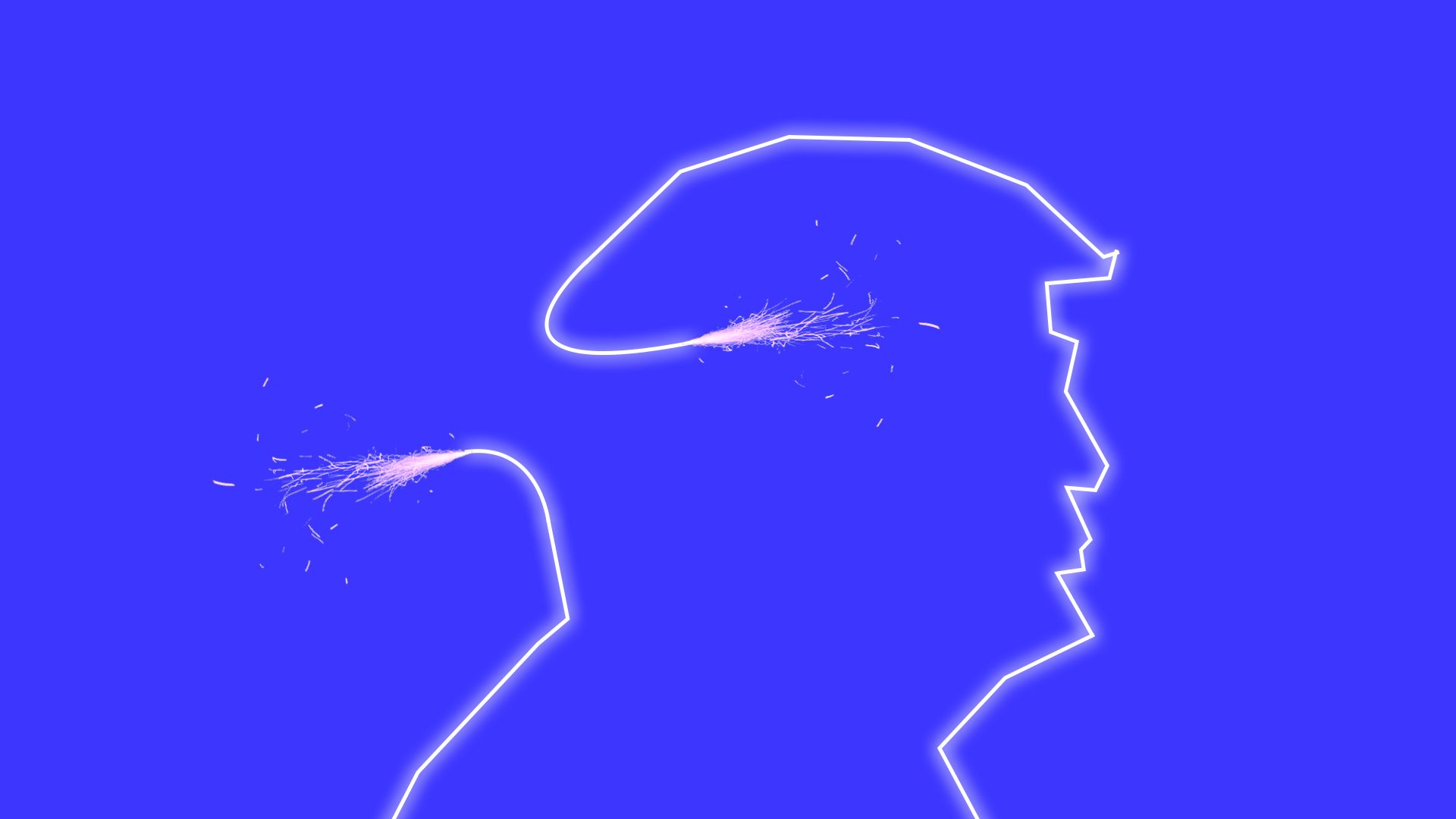 2018 is starting off in a stumble for President Trump's energy agenda.
Just last week, his Interior secretary triggered bipartisan backlash after a one-off tweet saying he was going to remove Florida from the administration's offshore oil and gas leasing plan. Separately, an independent federal agency rejected the Energy Department's plan to help boost economically ailing coal and nuclear plants.
The big picture: Over the past year, Trump's energy policies have been a relatively reliable source of party and industry unity amid an otherwise divisive agenda on everything from trade to foreign policy. This last week revealed signs of discord here, setting up a rocky beginning to a jam-packed year of energy policy moves.
My thought bubble: These issues actually represent business as usual when it comes to energy and Republican politics. But the Trump administration has pursued these policies in aggressive manners that are unconventional at best and transparently political at worst.
Offshore drilling
What happened: A couple of weeks ago, Interior Secretary Ryan Zinke proposed opening up for offshore oil and natural gas leasing nearly all federal offshore waters. Then last week, Zinke tweeted that he was removing Florida from that plan because the state's Republican governor, Rick Scott, convinced him his state "is unique and its coasts are heavily reliant on tourism as an economic driver."
The tweet ticked off governors from both parties in other coastal states also opposed to offshore drilling. Zinke spent the second half of his week scrambling to respond to at least eight governors, some who accused him of giving special treatment to Florida to boost Scott over Democratic Sen. Bill Nelson. (Scott may run against him.)
"It's a rather remarkable about-face so shortly into the process," said Tom Pyle, president of the conservative advocacy group American Energy Alliance, which generally supports the administration. "In my mind, it too quickly and too rapidly injected politics into the process when I would have liked to see [the department] working through the public participation process more vigorously."
Tweeting policy news has become normal for Trump, but less so among his Cabinet. Zinke's tweet may also may be illegal. The department's offshore leasing policies are guided by a strict five-year process that takes certain areas off the table gradually through an open public comment period.
An Interior Department spokeswoman said in an email to Axios that Zinke is committed to the process and that he will talk with any governor concerned.
The way Zinke went about excluding Florida was controversial, but the basic idea behind it is old as dirt: NIMBYism — not in my backyard. The late Sen. Ted Kennedy of Massachusetts, who had a house on Cape Code, was long considered a key reason why the wind farm project off the Massachusetts coast was so delayed (it was scrapped last year, 16 years later after it began).
Offshore oil drilling provokes similar emotions, but there's more at stake. Wind turbines can be eyesores and disturb other industries. An oil spill has broader environmental and economic risks.
Electricity loss
Trump and Energy Secretary Rick Perry lost a policy fight over electricity with the Federal Energy Regulatory Commission, an independent government agency with four out of five regulators appointed by Trump last year.
What happened: FERC, which regulates the electric power grid, unanimously rejected Perry's proposal to compensate economically ailing coal and nuclear plants in certain parts of the country for their ability to store fuel on site. Perry's goal was to ensure the grid remains reliable, but no data exists to suggest it isn't already reliable.
The ruling was the triumph of the expected in a world in Washington where we have grown to expect the unexpected. All objective analysts said Perry's proposal would unduly turn upside down decades' worth of free-market principles. The commission didn't bow to political pressure, including from Bob Murray, CEO of a major coal producer, which isn't often how things shake out in Washington.
"It'd be tough to vote yes and have credibility for any of the commissioners," Pyle said. "It's a direct market intervention."
That said, the Energy Department's broad positioning does represent business as usual. This type of preferential treatment is par for the political course. Trump and Perry favor coal and nuclear power in the same way that then-President Obama and his top advisers increasingly favored wind and solar over other low and zero-emitting energy resources.
What's next
The White House is gearing up to announce in the coming weeks whether it'll impose tariffs or another kind of remedy on cheap imports of solar panels, mostly from China or Chinese-owned companies, while the Environmental Protection Agency is racing to write a regulation cutting carbon emissions from power plants that's far less sweeping than Obama's initial rule.
It'd be unfair to say last week's stumbles necessarily mean more going forward, but we can't rule it out either. Zinke's problems stemming from his Florida move could be just beginning. Pyle stressed to me in our conversation, though, that the big picture on Trump's energy agenda has been "tremendous, outrageous progress."
Go deeper