Ford plans 16 fully electric vehicle models by 2022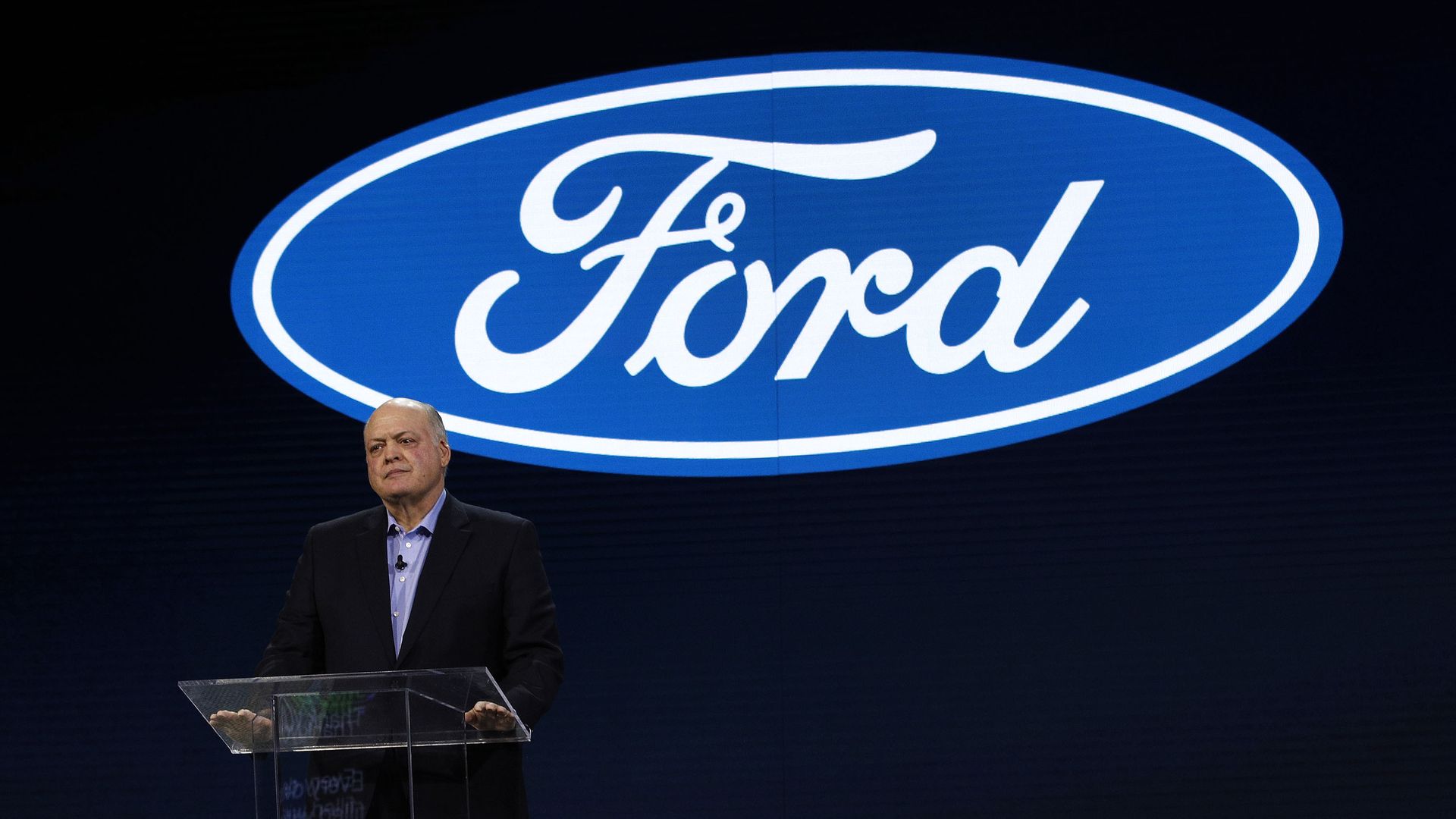 Ford Motor Co. plans to increase its investment in electric and hybrid vehicles to reach $11 billion by 2022, a major boost over previously announced plans to spend $4.5 billion by 2020, executives said Sunday at the Detroit auto show.
Why it matters: The expanded investment is another sign of how the world's biggest car companies see electric vehicles eventually becoming a major market segment.
The company plans to expand its offerings to reach 40 electric and plug-in hybrid vehicles, including 16 fully electric models, according to accounts in Reuters, Bloomberg and elsewhere.
Electric vehicles are currently a minuscule portion of the global fleet, representing less than a percent of light-duty vehicles worldwide. But a number of countries — including China, the world's largest auto market — are taking steps to expand their market penetration in the coming years and decades.
Last year the U.K. and France announced plans to phase out sales of gasoline- and diesel-powered vehicles by 2040. Forecasts vary, but on the more bullish side, the firm Bloomberg New Energy Finance projects that electric vehicles will account for 54 percent of new light duty vehicle sales worldwide by 2040.
"We're all in on this and we're taking our mainstream vehicles, our most iconic vehicles, and we're electrifying them... If we want to be successful with electrification, we have to do it with vehicles that are already popular."
— Chairman Bill Ford to reporters at the show, according to Reuters
Go deeper