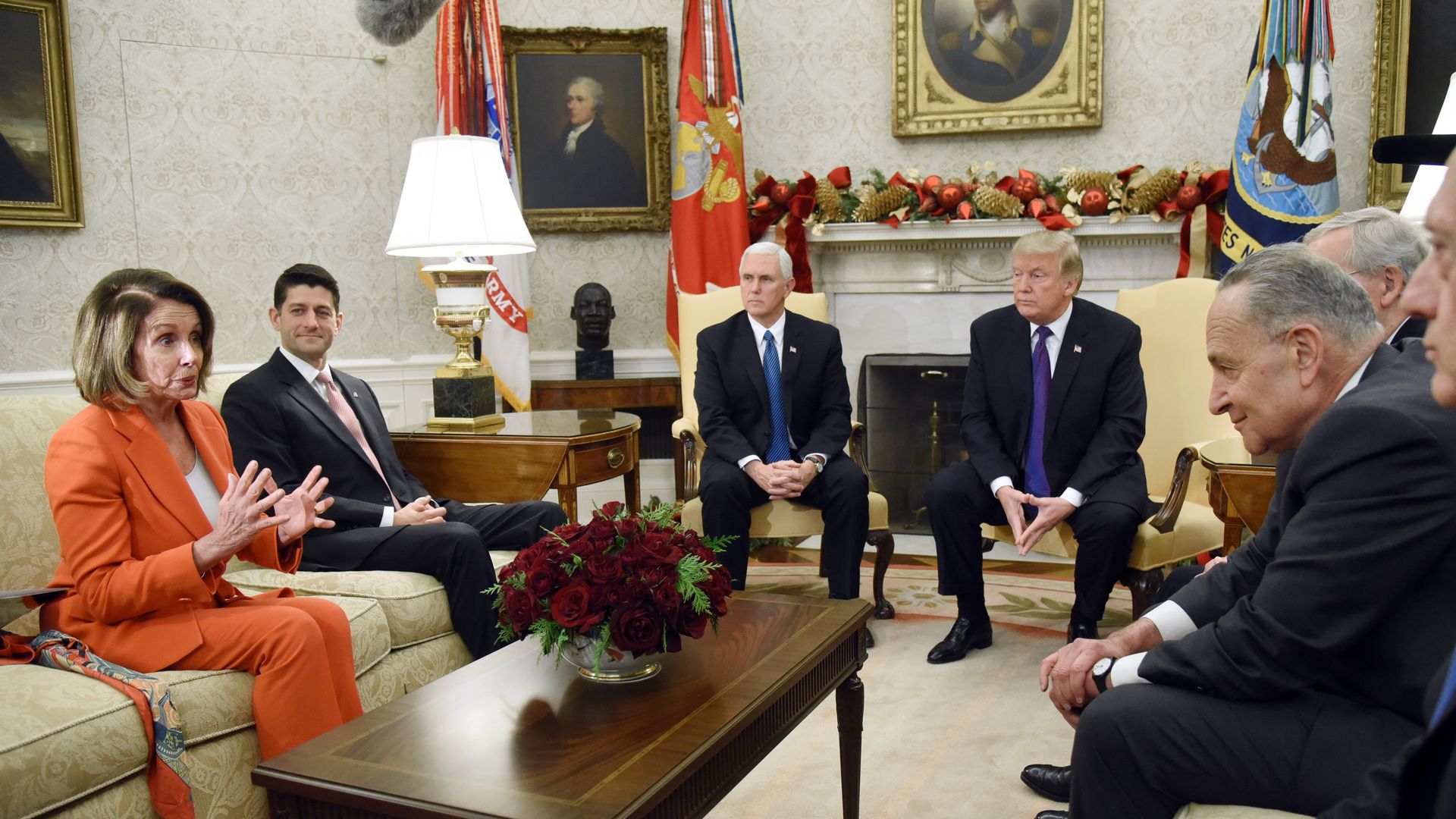 Unless Congress passes a funding bill before Friday, the government will shut down.
Here's what we expect this week, based on conversations with senior House and Senate aides:
Congress will likely — at the last minute, of course — pass a short-term  funding bill, known as a Continuing Resolution (CR), to keep the government open while they keep negotiating on the big ticket items.
There'll be no immigration deal before the deadline. Democrats and Republicans are far from agreeing on a DACA deal, and the president is still raging after Lindsey Graham, Dick Durbin and others presented him with what he considers a completely unacceptable "bipartisan deal."
A new group of Republicans and Democrats — top House and Senate members Kevin McCarthy, Steny Hoyer, Dick Durbin and John Cornyn — have started meeting to hash out an immigration deal that works for the president. These discussions are very preliminary, and will continue this week.
Inside the GOP messaging strategy: Democrats don't want to support a government funding bill unless it has a DACA fix. So, Republicans will try to brand Democrats as the shutdown party — saying they're holding the government hostage, including disaster relief payments, essential services, and troop funding — all in the service of "illegal immigration."
Go deeper