Inside the real trade fight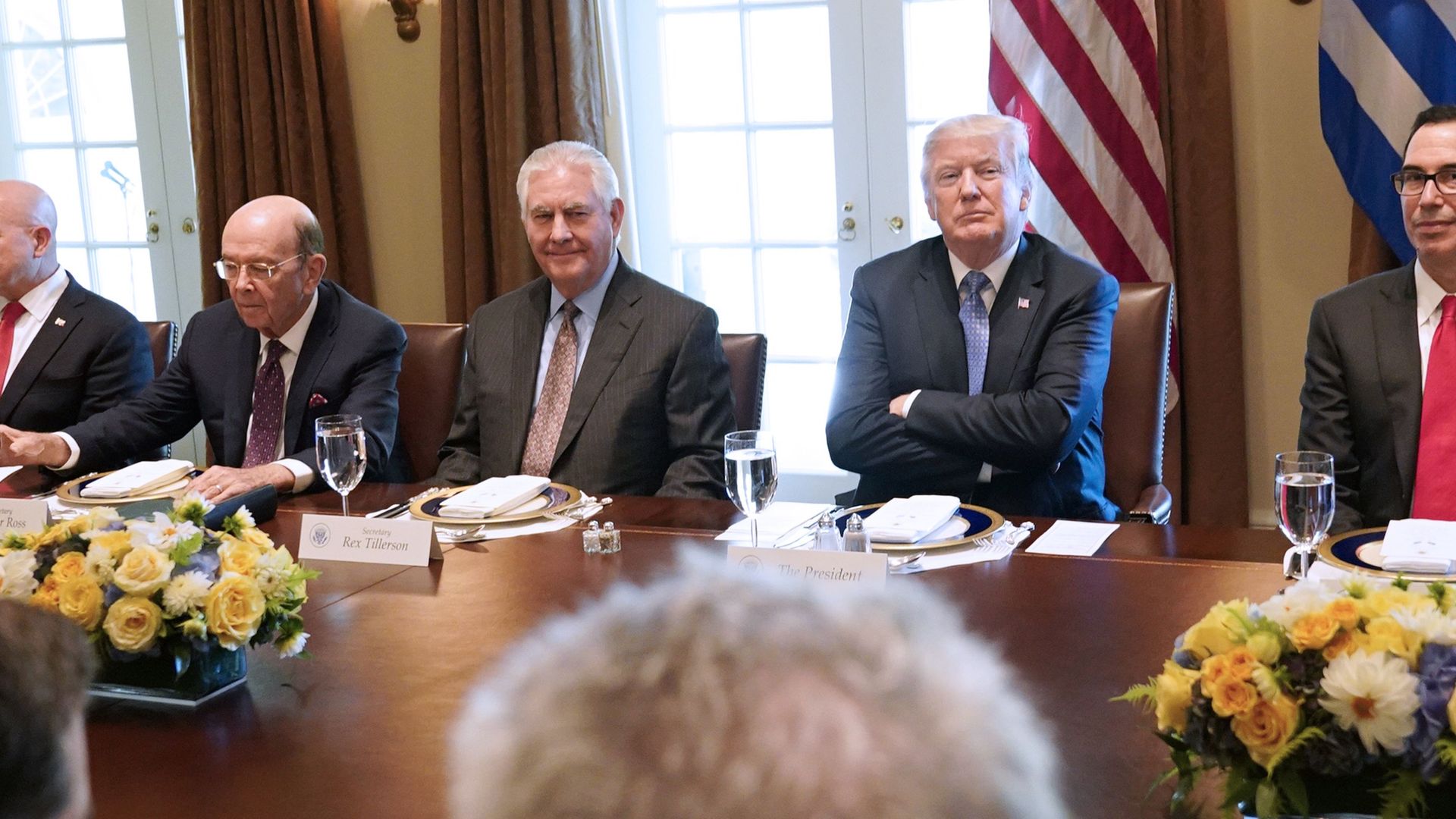 The Trump administration is at war with itself over a highly controversial plan to impose massive tariffs on steel and aluminum. Using an arcane law, the plan would describe the global glut of both metals as a national security threat to the United States.
Trump's senior advisers — Gary Cohn, Steven Mnuchin, Rob Porter, James Mattis and Rex Tillerson — think it would be a calamity if the president uses this law, called Section 232, to introduce steel and aluminum tariffs. They argue it would alienate allies in Europe and Canada, blow up the World Trade Organization, and send shockwaves through global markets.
Meanwhile, trade advisor Peter Navarro and Commerce Secretary Wilbur Ross support the potential tariffs, arguing the American steel industry will collapse without them. Their voices are lonely ones, but still quite powerful — in large part because they validate Trump's deeply held convictions.
The clock has started: On Thursday, Ross formally submitted to Trump the results of his department's "investigation into the effect of steel mill product imports on U.S. national security." That starts a 90-day clock for the president to decide whether to take action.
In the meantime, some of Trump's advisers hope the administration can take sufficiently aggressive actions against China — using a trade law known as Section 301 — to satiate the president's protectionist impulses.
Given Trump's unpredictability, it's impossible to guess whether that strategy will work. But here's what might help: according to sources familiar with his thinking, Trump's top trade negotiator, Robert Lighthizer, isn't as committed to the 232 strategy as most believe. He's much more focused on targeted actions against China, which he views as the ultimate economic threat to the U.S.
Potential punitive steps against China could include wide-ranging tariffs on Chinese-made products (especially consumer electronics) or new legal limits on China's ability to invest in American companies in order to steal sensitive IP.
Our tip: A not-insignificant proportion of the steel and aluminum problems — global overcapacity — can be traced back to China and its transshipments. Some administration officials believe that appropriately targeted action on those could minimize damage from broader actions and still be considered consistent with the overall strategy of countering Chinese economic aggression.
Go deeper