How the phone alerts system that rattled Hawaii works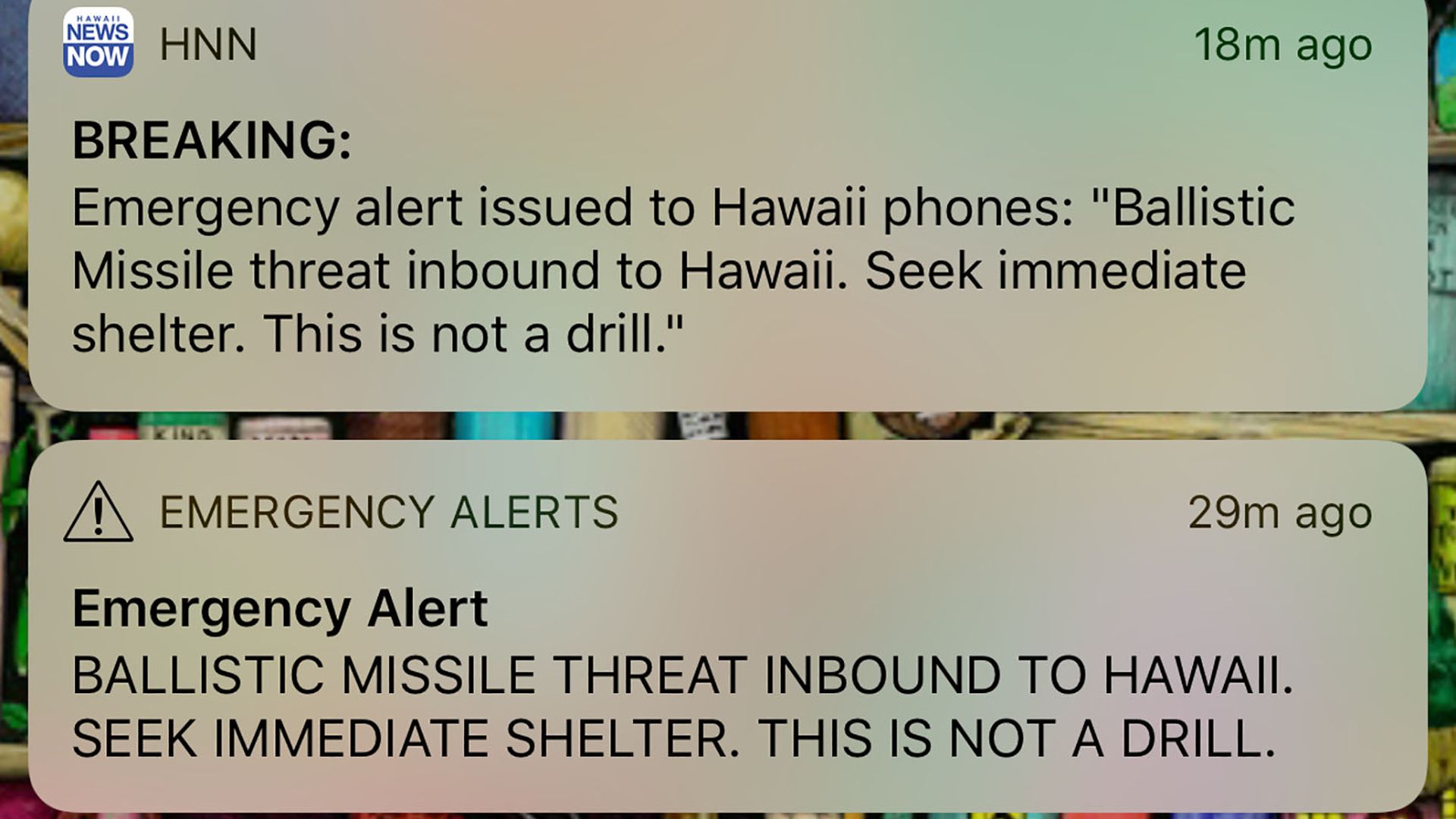 The false alert Saturday morning that a ballistic missile was heading towards Hawaii was sent to phones through a system that involves multiple government agencies and wireless carriers.
Why it matters
What happened in Hawaii is the highest-profile error in recent memory involving a national system that has drawn controversy in the past. The Federal Communications Commission said Saturday it would investigate the false alert, which Sen. Brian Schatz tweeted was "based on a human error."
The facts
Emergency authorities at various levels of government can decide to send the alerts. That agency was reportedly Hawaii's Emergency Management Agency in the case of the Saturday alert. The messages can be sent to phones in a limited number of cases, including "imminent threats to safety or life," when an Amber Alert is issued for a missing child and when the President sends one, per the FCC.
Those alerts are routed through a central system at the Federal Emergency Management Agency to wireless providers like AT&T or Verizon that have agreed to participate in the program.
The wireless carriers then send the messages to phones located in a specified geographical area.
Authorities tap other alerts systems, as well. Officials in Hawaii also sent out traditional broadcast alerts with the false message about a missile.
The bigger picture
This is not the first controversy around the wireless alerts system. Officials in California drew attention this week when they waited to send an alert related to fatal mudslides. And in 2016 New York City officials sent an alert with the name of a bombing suspect, which some said could encourage racial profiling.
The FCC will vote later this month on changes to the technical aspects of the alert system — including tighter geographic targeting for alerts — with the alerts system under greater scrutiny. "What happened today is totally inexcusable," Schatz said Saturday. "There needs to be tough and quick accountability and a fixed process."
Go deeper