Trump administration OKs first-ever work requirements for Medicaid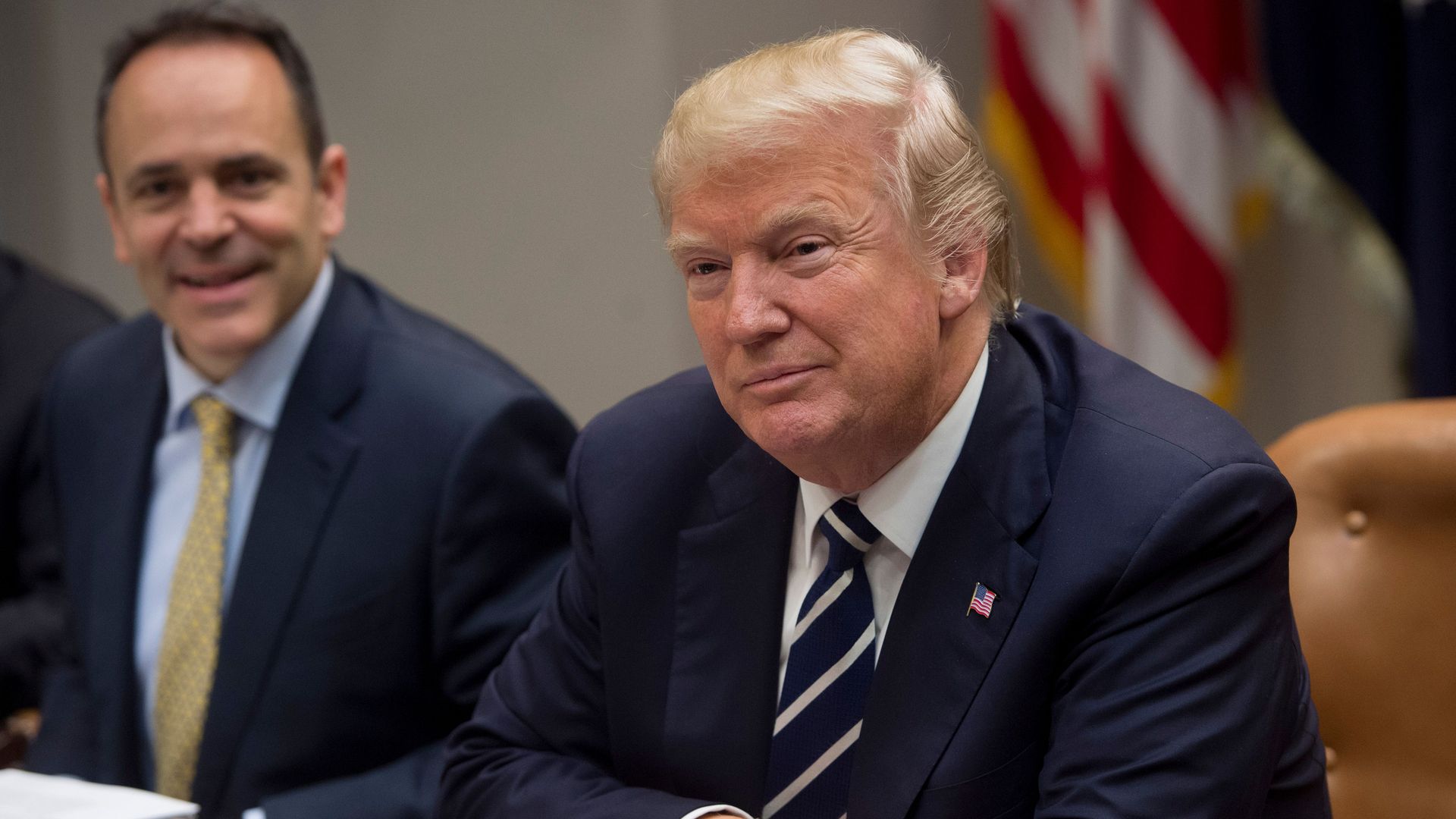 The Trump administration has signed off on the first-ever set of work requirements for Medicaid beneficiaries. The Centers for Medicare & Medicaid Services today approved work requirements proposed by Kentucky Gov. Matt Bevin, and is likely to approve additional restrictions in other states relatively soon.
The details: Kentucky will now require adults enrolled in Medicaid to perform 80 hours of "community engagement" per month, with some exceptions. That could include "employment, education, job skills training, and community service," CMS said in its approval letter.
The requirements apply to all beneficiaries between 19 and 64, with exceptions for pregnant women, people who are considered "medically frail," primary caregivers and people with acute medical conditions.
People who fail to certify they've met those requirements in a given month will have their benefits suspended until they meet the new rules or complete a state-approved education program.
Key quote: "We anticipate that the incentives provided under the demonstration for healthy behaviors and community engagement will promote Medicaid's objective of improving beneficiary health," CMS told Kentucky.
That statement is important because work requirements will almost certainly be challenged in court, on the grounds that they don't align with Medicaid's stated goal of providing health care to low-income people.
Go deeper: New Medicaid rules will face lawsuits almost immediately
Go deeper