Trump administration lays out its plan for Medicaid work requirements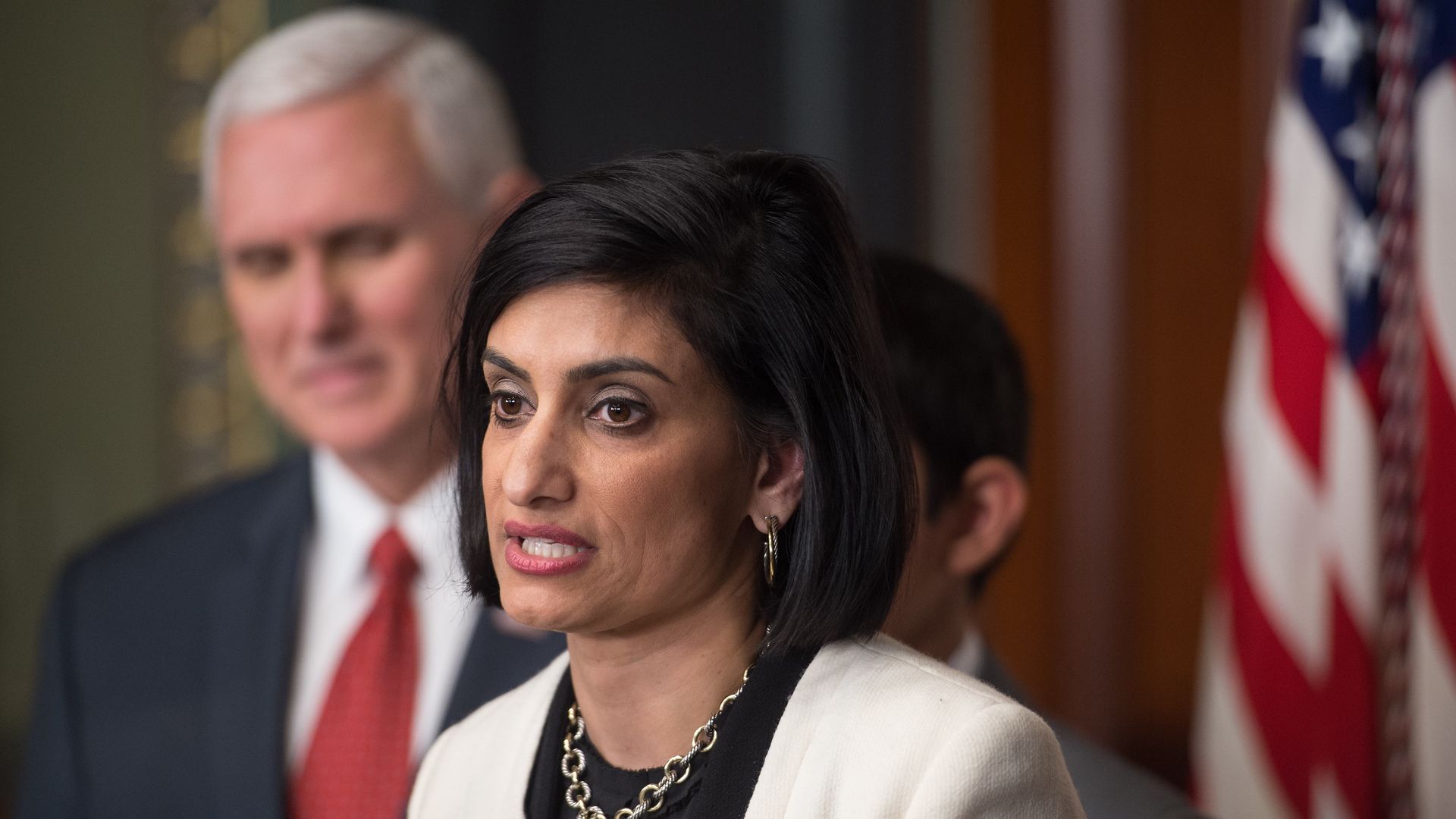 The Trump administration this morning took the first formal steps toward adding work requirements to Medicaid — likely one of the biggest changes this administration will make to the health care system.
Why it matters: Work requirements are a way to pare back Medicaid coverage, allowing states to remove some able-bodied adults from their rolls. In the face of congressional Republicans' inability to pass a larger health care bill, these administrative actions are among conservatives' best chances to pull Medicaid in a more conservative direction, after the Affordable Care Act dramatically expanded the program.
The big picture: The Centers for Medicare & Medicaid Services says in a new guidance document that it "will support state efforts to test incentives that make participation in work or other community engagement a requirement for continued Medicaid eligibility."
This will all run through an existing waiver process that states frequently use to help tailor their individual Medicaid programs. CMS will still need to approve those waivers, so not every proposed work requirement will necessarily happen — but the administration wants to say "yes" as much as it can.
Using Medicaid to cover able-bodied adults "does not make sense," CMS Administrator Seema Verma said in a recent speech previewing this policy.
That's a stark change from the Obama administration, which firmly rejected states' requests for Medicaid work requirements.
The details: Work requirements will be targeted at adults who are not disabled.
It's not just work: States can seek to impose a variety of "community engagement" requirements, CMS says, including work as well as job training or certain volunteer efforts. Work, though, is the one red states are most interested in.
Many people are not technically enrolled in Medicaid due to a disability, but are in fact disabled. CMS says states will still have to comply with federal civil rights laws to ensure that disabled people are not wrongfully denied coverage.
Go deeper