The fast-moving battle over offshore drilling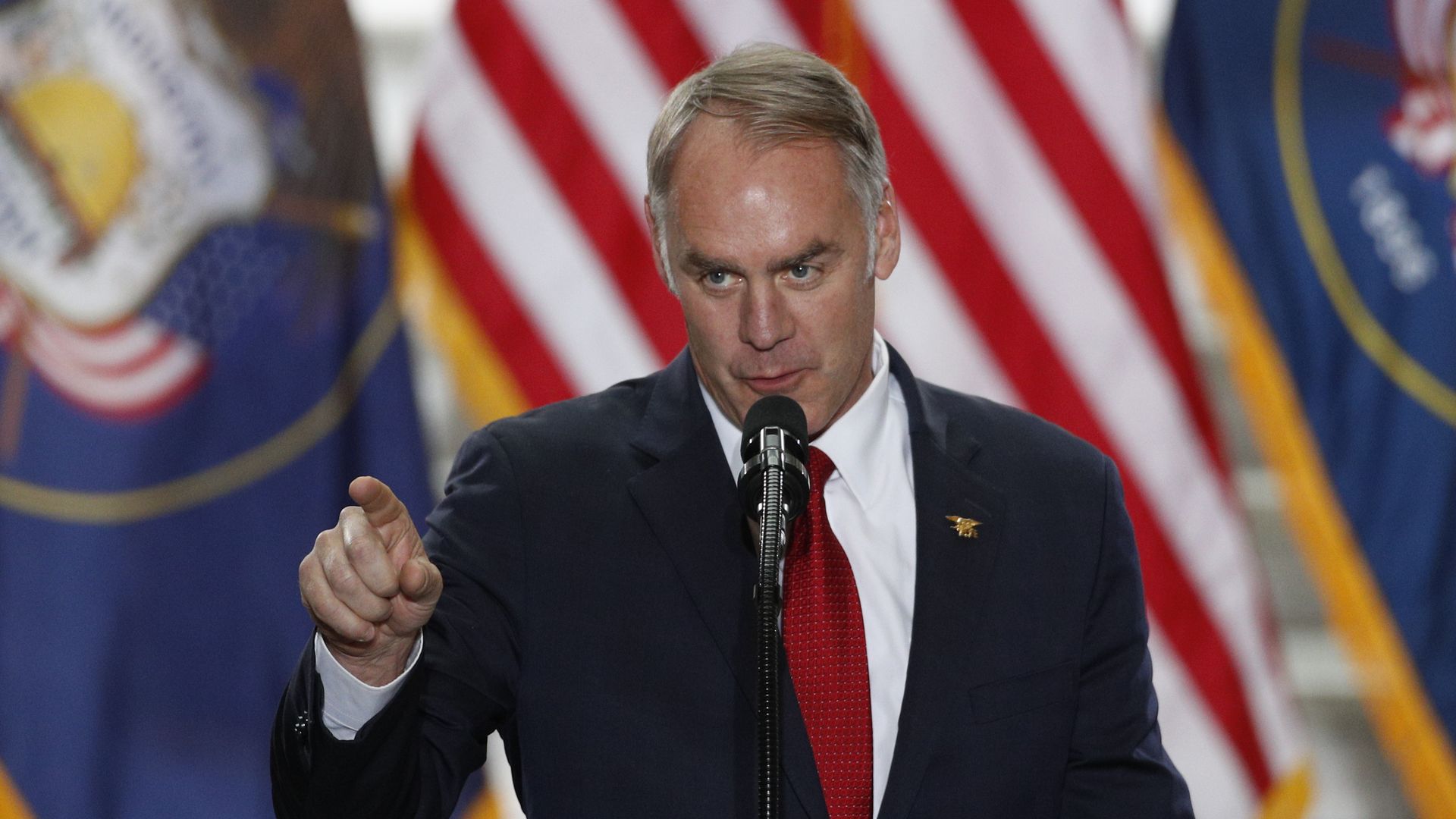 Let's get caught up on the latest developments after the Interior Secretary Ryan Zinke announced Tuesday evening that he's yanking Florida from the agency's new plan to massively expand coastal areas offered for oil-and-gas leasing.
Not normal: Offshore leasing policy is usually the stuff of painstaking detail, so a big, abrupt policy shift made without any accompanying documents has left confusion in its wake.
What we're hearing: Oil and gas industry sources I spoke with yesterday were scrambling to learn what precisely Zinke meant when he abruptly said he was "removing Florida from any consideration for any new oil and gas platforms."
Interior's PR shop has said that this means the entire eastern Gulf of Mexico, but the department has not provided any details or maps to describe the agreement, and nobody I've spoken with has a clear picture of the precise scope.
Similarly, it's not clear how far up the Atlantic Coast the agreement extends. Details matter here, because what are known as outer continental shelf "planning areas" don't line up neatly with state borders.
Criticism: Based on what they do know about it, major oil-and-gas industry lobbying groups attacked the move. The Hill has more on that here.
Pressure: My colleague Khorri Atkinson reports on the growing numberof Atlantic Coast governors from both parties who are ramping up their push for exemptions in the wake of Florida Gov. Rick Scott's deal with Zinke.
That's in addition to calls from Pacific Coast governors for the same thing.
Zinke told The Washington Post on Wednesday that "I will no doubt talk to every governor. It doesn't matter to me whether you're Republican or Democrat."
ICYMI: Yesterday we explored how the Florida announcement could create legal problems for Interior's proposed 2019-2024 offshore leasing plan.
Go deeper