Sessions to investigate support for Hezbollah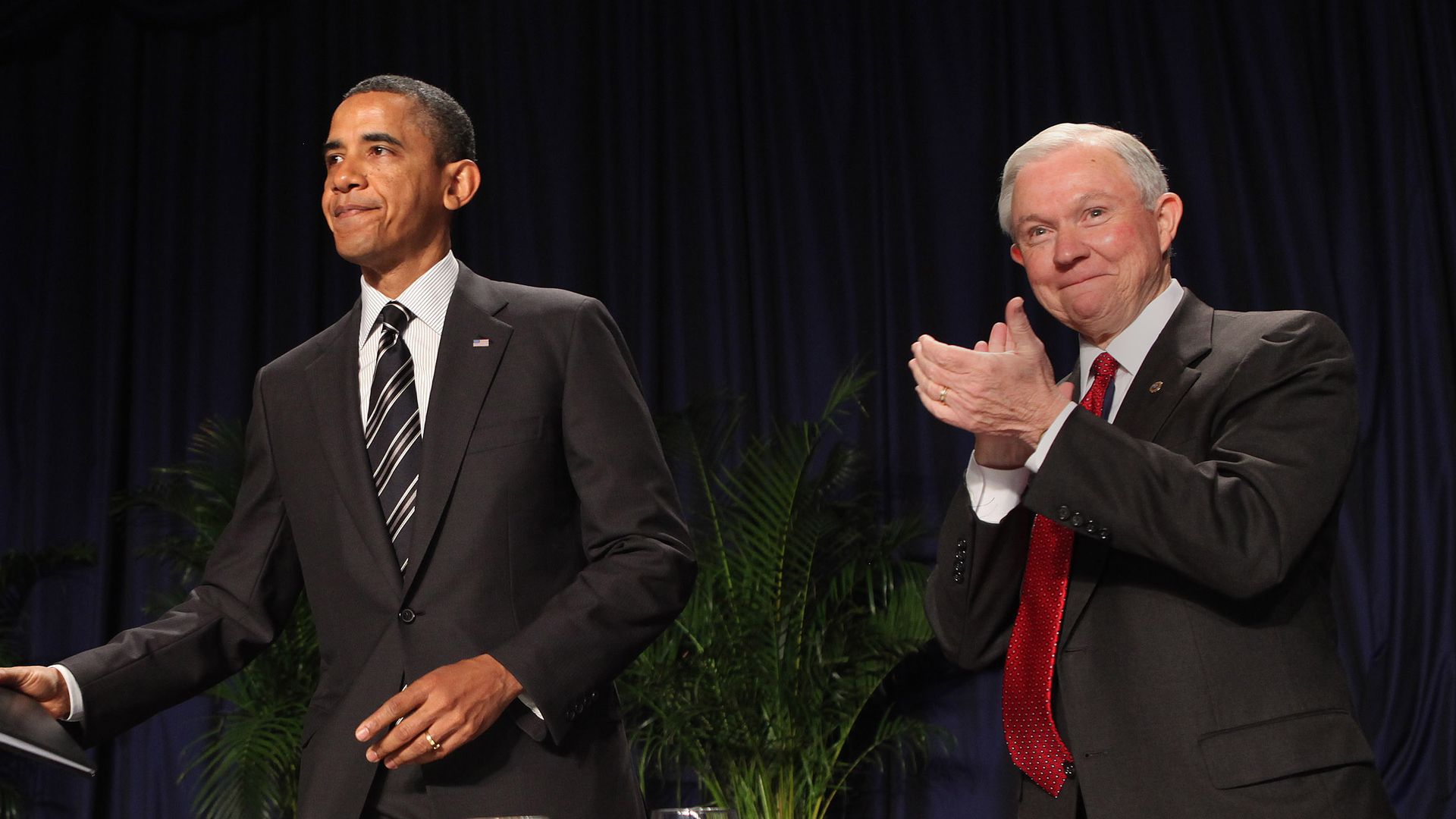 Attorney General Jeff Sessions is launching "Project Cassandra" — a coordinated a team that will investigate individuals and entities that help Hezbollah, the Islamist group in Lebanon which Iran supports, per Reuters.
Why it matters: The Obama administration reportedly backed off and even hampered a Drug Enforcement Administration campaign targeting Hezbollah's trafficking in order to secure the Iran nuclear deal, as Politico reported last month. Trump has said the deal gave Iran too many concessions, and critics will slam Sessions' move as partisan.
Big picture: Losing sight of Hezbollah's trafficking has security implications for U.S. awareness of Hezbollah's work with not only Iran, but Russia, Venezuela, and Syria as well.
What the DOJ is saying: "The Justice Department will leave no stone unturned in order to eliminate threats to our citizens from terrorist organizations and to stem the tide of the devastating drug crisis," Sessions said.
Sessions previously ordered a review of the law enforcement effort to target Hezbollah's drug-trafficking and money-laundering programs.
Also about Iran ... The administration is expected to decide on whether to waive sanctions on the Iran deal this Friday, and despite Trump's threats to cancel the deal over his concerns about Iran's behavior in the Middle East, he may very well waive the sanctions to allow Congress more time to develop a fix to the deal.
Go deeper