Myanmar prosecutors seek to charge Reuters reporters covering Rohingya crisis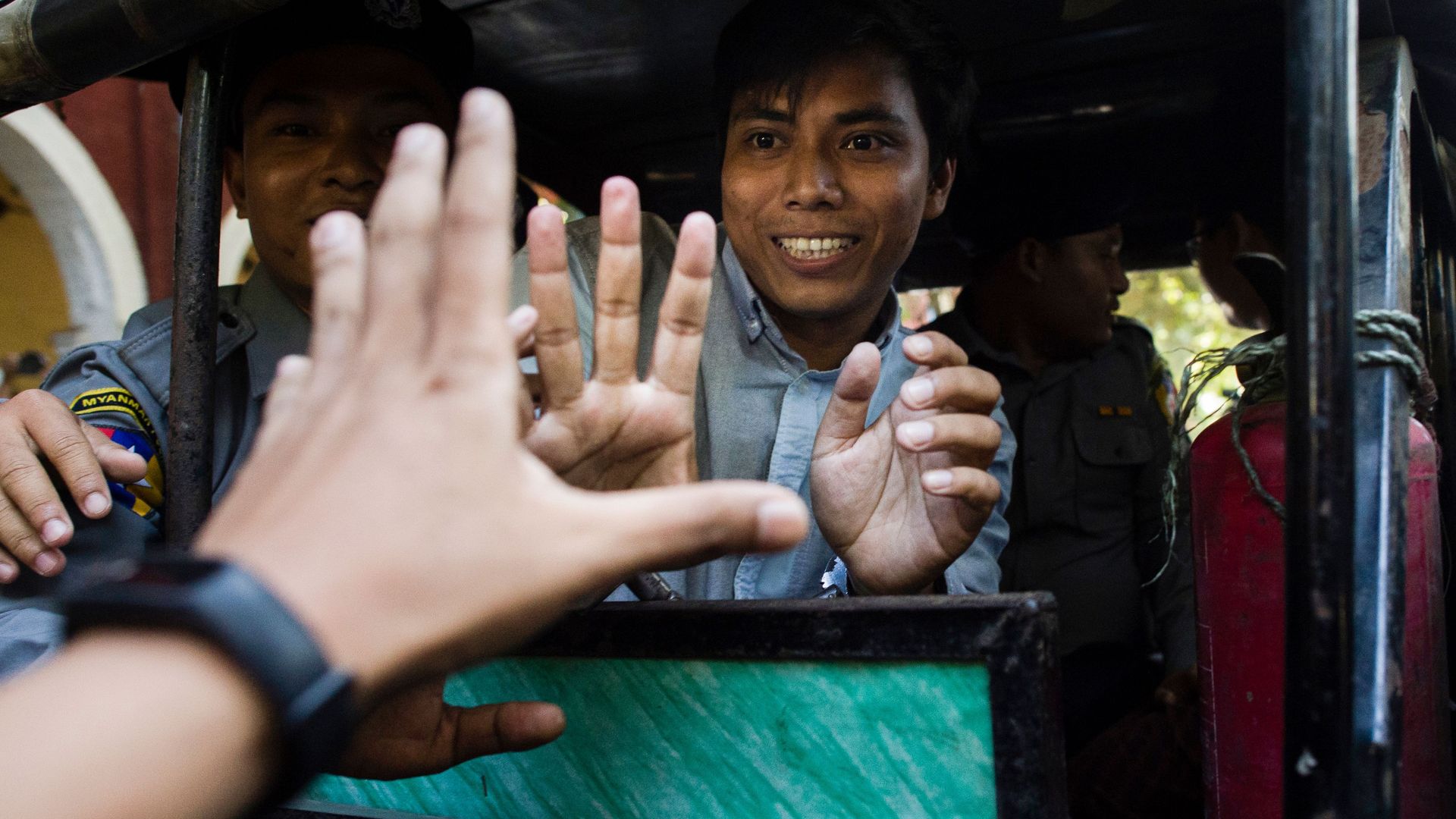 Prosecutors in Myanmar requested on Wednesday that charges under the country's 1923 Official Secrets Act be brought against two Reuters reporters who were arrested in December, Reuters reports.
Why it matters: The charges have a maximum sentence of 14 years, per Reuters. The U.S. State Department released a statement Wednesday, saying the U.S. "is deeply disappointed by today's court decision," and called for the journalists' "immediate and unconditional release."
What happened: The two reporters, Wa Lone and Kyaw Soe Oo, were covering the Rohingya crisis in the state of Rakhine. After being invited to meet with police officers over dinner, they were "arrested almost immediately after being handed some documents by the officers they had gone to meet," according to their families.
Section 3 of the Official Secrets Act refers to "entering prohibited places, taking images or handling secret official documents" that could be used by an enemy.
The Ministry of Information said the two were "arrested for possessing important and secret government documents related to Rakhine State and security forces," Reuters reports.
Stephen J. Adler, President and Editor-in-Chief of Reuters, said: "We view this as a wholly unwarranted, blatant attack on press freedom."
What's next: The court is considering a bail amount; the next hearing is on January 23.
Go deeper