Keep oil drilling away from the Jersey shore: Christie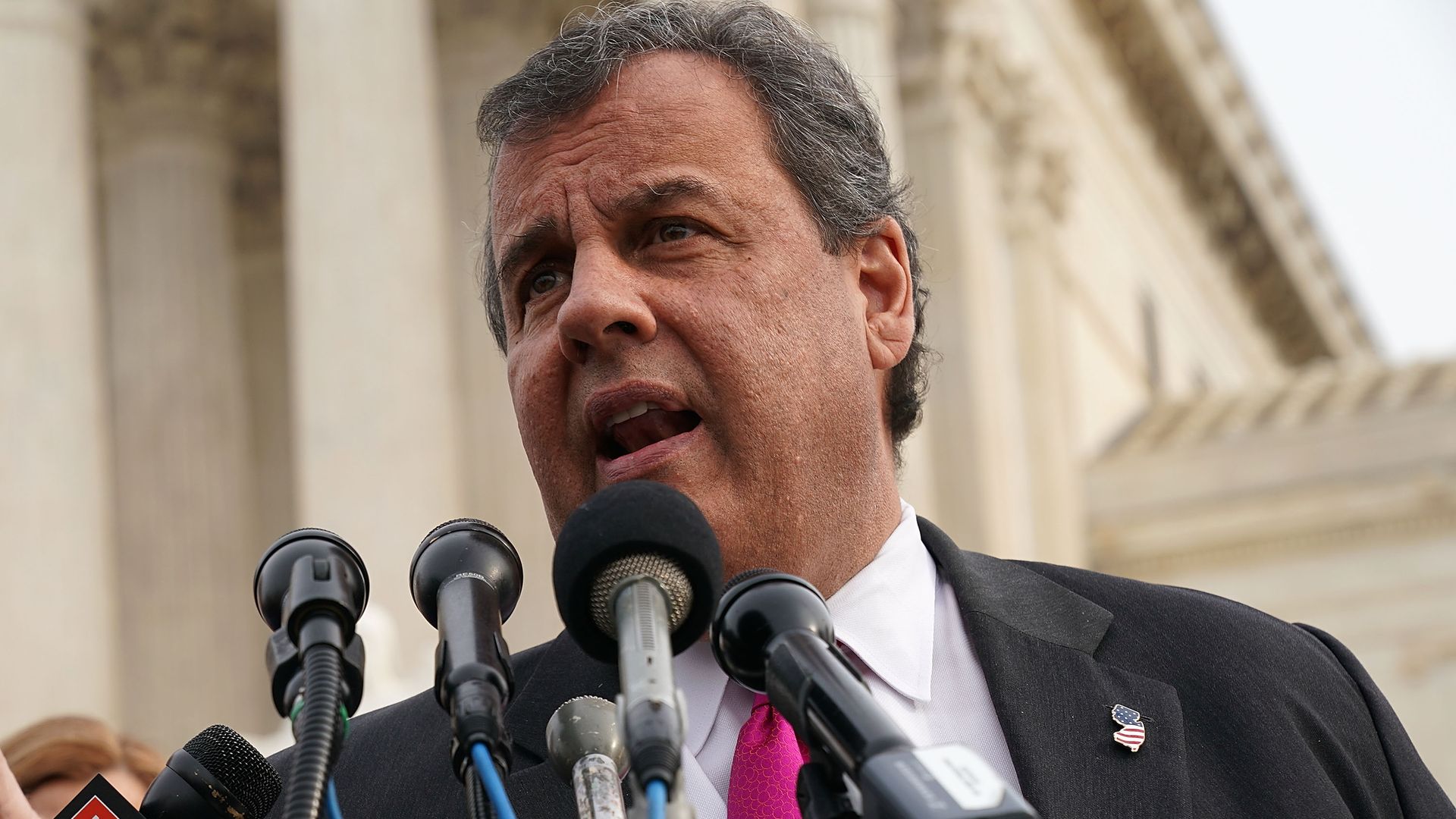 Interior Department should abandon a draft proposal to sell oil-and-gas drilling rights off the New Jersey coast, Governor Chris Christie said, same as Florida was removed from the offshore leasing plan.
Why it matters: The statement from Christie's office is another sign that Interior Secretary Ryan Zinke's agreement with Florida Gov. Rick Scott is having an instant political spillover effect on the new plan to make vastly more offshore areas available for leasing in the coming years.
"For eight years, the Governor has been steadfastly opposed to drilling off the New Jersey coast. He remains so today. If exceptions are being made for other states, the Governor will certainly pursue the same type of exception for New Jersey."
— statement from Brian Murray, Christie's press secretary
The draft proposal released last week, which covers lease sales in the years 2019-2024, envisions several sales in north Atlantic and mid-Atlantic waters as part of a much wider expansion of offshore access.
However, regions may be removed during the lengthy bureaucratic process to write a final plan.
Go deeper: We have more on Zinke's announcement about Florida and the reaction to it here.
Go deeper