DACA block shows why Trump, McConnell want conservative judges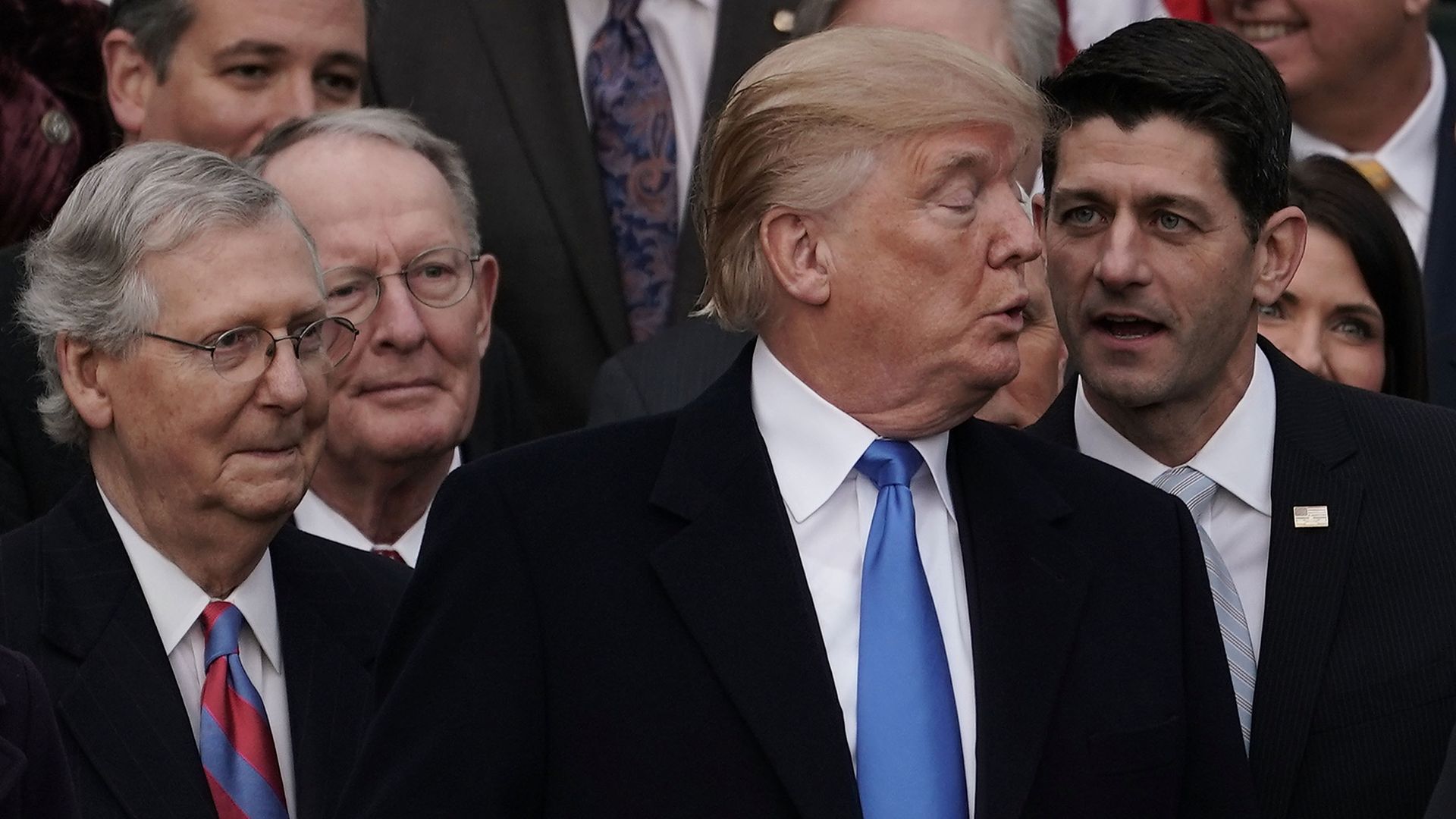 The U.S. district judge's decision to block any potential Trump move against DACA while a court challenge is pending shows why Trump and Senate Majority Leader Mitch McConnell have placed so much urgency on nominating as many conservatives as possible to the courts.
The big picture: As Congress becomes more dysfunctional, more power goes to the executive branch. The final person who can decide on these issues is a judge, whose term can outlast most elected politicians.
Leonard Leo made the point that it elevates the need for conservatives to care about the courts. As he told me in November:
"[McConnell's] thinking behind that is that the federal judiciary has an enormous impact on the future direction of our country in ways that many pieces of legislation and public policy initiatives don't."
Our thought bubble: This is arguably the most important achievement of the Trump presidency so far, and may have more important long-term impacts than the major tax bill. 
By the numbers: 
McConnell confirmed 12 circuit court judges for Trump in 2017
Barack Obama was able to confirm 3 in 2009
George W. Bush got 6 in 2001
Bill Clinton got 3 in 1993
George H.W. Bush got 5 in 1989
Ronald Reagan got 8 in 1981
Jimmy Carter got 10 in 1977
Go deeper