Trump signs order on mental health treatment for veterans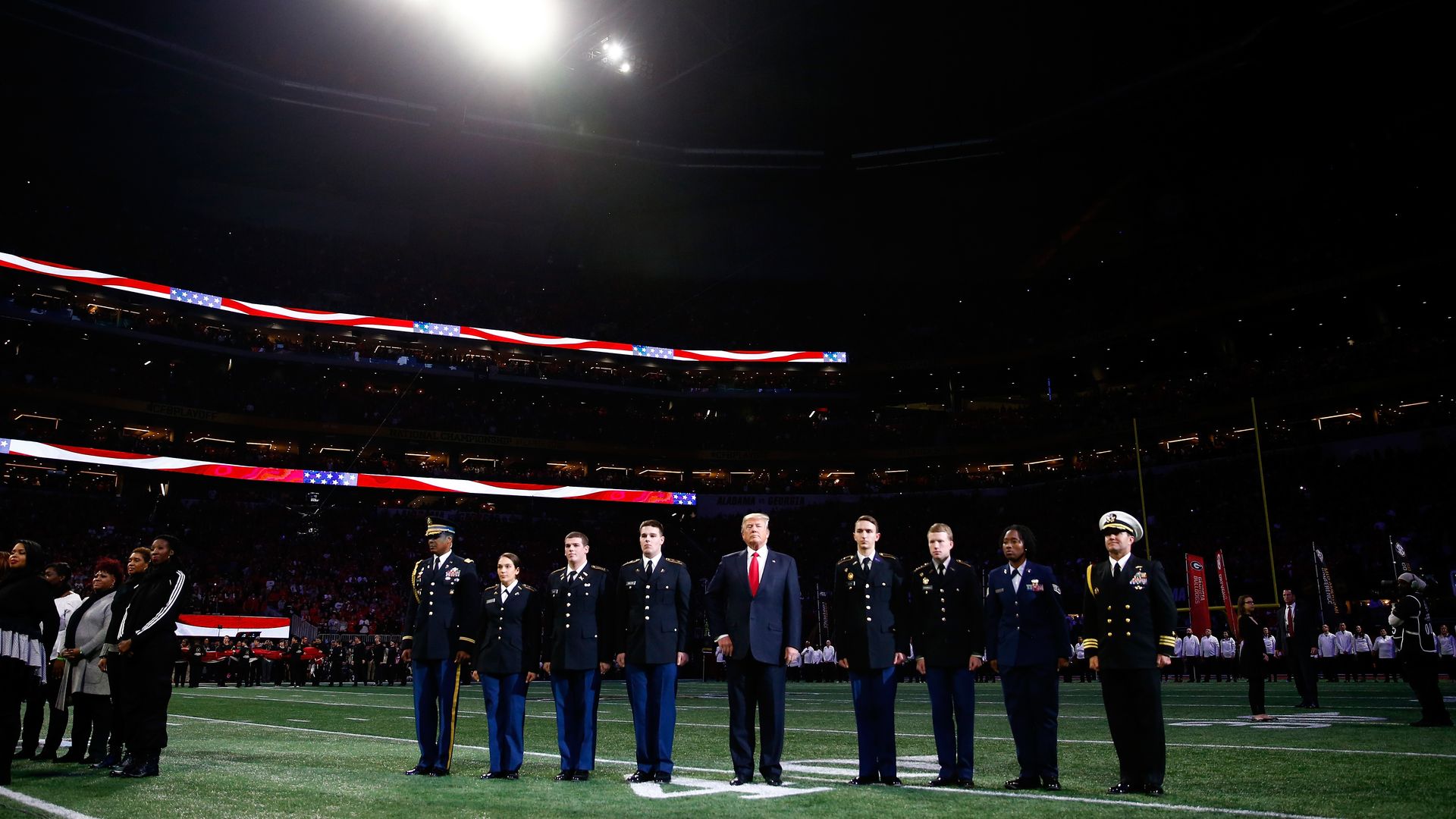 President Trump signed an executive order on Tuesday titled "Supporting our Veterans during their Transition from Uniformed Service to Civilian Life."
Why it matters: The EO directs the Defense, Homeland Security, and Veterans Affairs secretaries to provide a strategy, within 60 days, for "seamless access" for veterans to a year's worth of coverage for mental health treatment and suicide prevention resources.
Per the pool, Veterans Affairs Secretary David Shulkin said: "Currently, up until your executive order, only 40 percent of those service members had coverage in the VA to get mental health. Now, 100 percent will have that coverage."
Go deeper