Commission rejects Perry's push to guarantee coal and nuclear revenues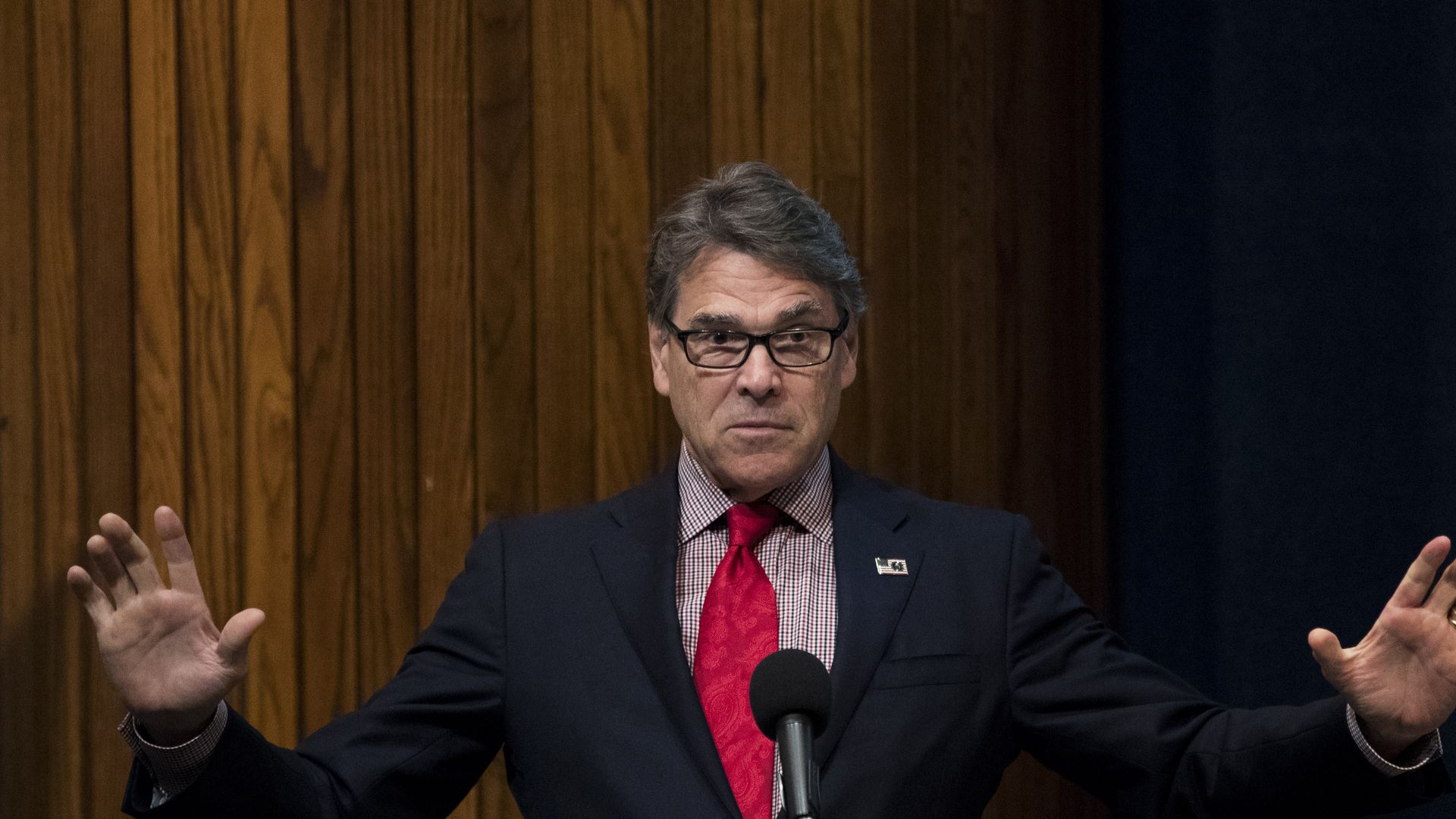 The Federal Energy Regulatory Commission has rejected Energy Secretary Rick Perry's controversial proposal to guarantee financial returns for coal-fired and nuclear power plants in some markets.
Instead, in a notice Monday, the commission, which includes four of five regulators appointed by President Trump, said it's launching a new process to review power system resilience, and asking regional electricity market operators to submit information within 60 days that helps FERC "holistically" explore the topic.
Why it matters: Perry's proposal last fall was among the administration's most aggressive steps to prevent coal and nuclear plants from shutting down amid intense competition from natural gas, flat power demand and the growth of renewables.
Quick take: FERC's unanimous action is a sign that while the Trump administration has taken a suite of steps to aid the coal industry, finding policies that directly counteract the powerful forces that have diminished the fuel's market share will be a major challenge.
Perry has argued that keeping at-risk coal and nuclear plants online is important for the resilience and reliability of the grid in the future.
However, the plan drew strong pushback from a coalition that included natural gas and renewables interests and some free-market groups, which said it painted an inaccurate picture of the extent to which coal and nuclear generation is needed to ensure a resilient and reliable grid.
The notice Monday finds that Perry's plan failed to meet "clear and fundamental legal requirements" under the Federal Power Act.
What's next: FERC said that resilience will be a "priority" for the commission, and that its new proceeding will seek to "develop a common understanding among the Commission, industry, and others of what resilience of the bulk power system means and requires."
The commissioners said they want to better understand how regional grid operators assess the topic. FERC said it would use the information it gathers to "evaluate whether additional Commission action regarding resilience is appropriate at this time."
Go deeper