Travis Kalanick offered to sell half his Uber shares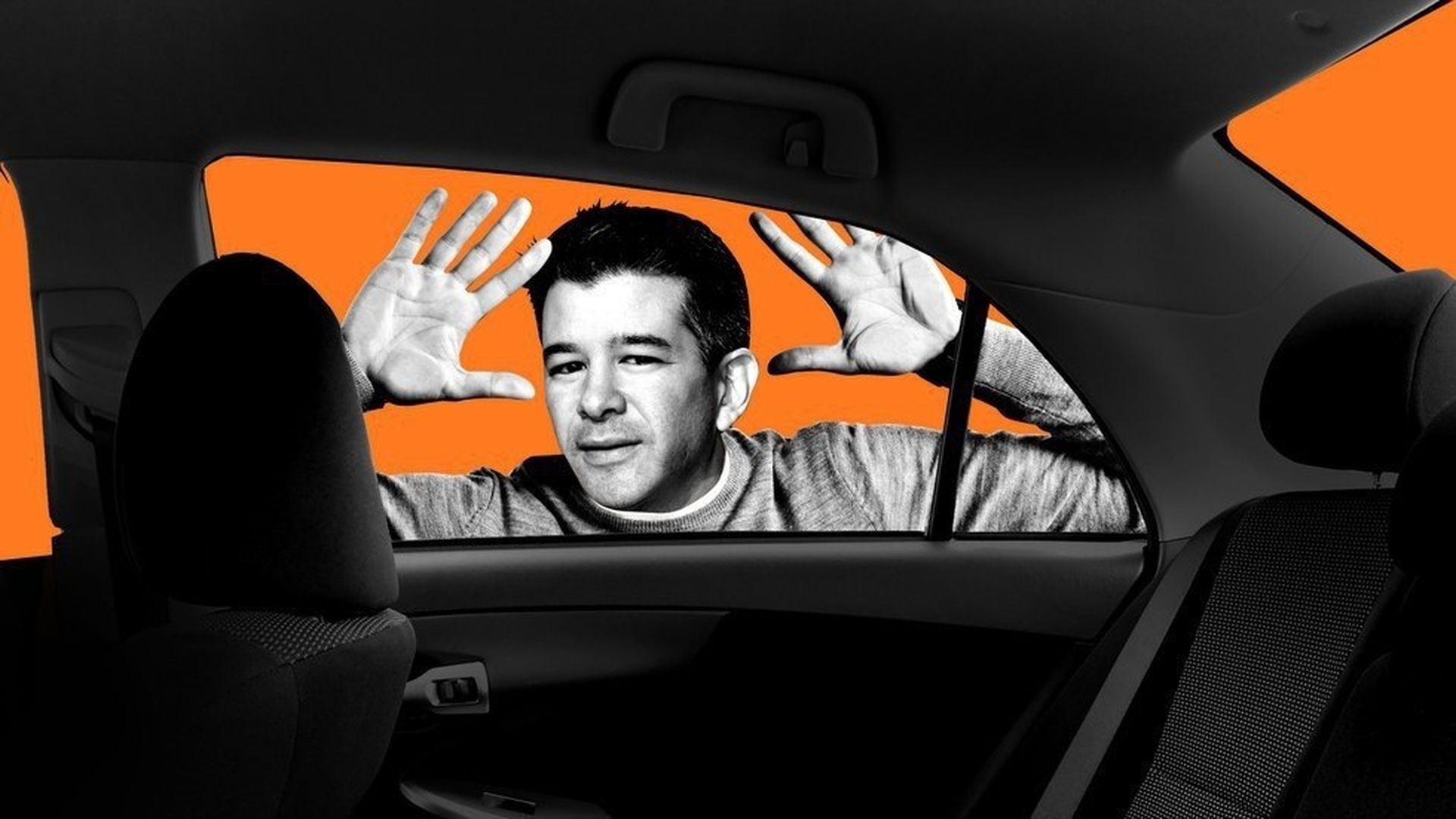 Former Uber CEO Travis Kalanick tendered half his 10% stake in the ride-hail giant to Japan's SoftBank, via a process that concluded just before year-end. The offer was oversubscribed by 42%, so he ultimately will be allowed to sell 29% of his holdings.
Why it matters: Kalanick often talked about how he had never sold a single share in Uber, saying it reflected his belief in the company's future fortunes. This stood in stark contrast to how many other "unicorn" CEOs cashed in before their companies went public.
Of course that was while he was still running the show, which he hasn't been since being effectively fired over the summer in a coupe led by venture capital firm Benchmark.
Bloomberg was first to report the Kalanick tender details, which Axios has separately confirmed with a source with knowledge of the situation.
Bottom line: Kalanick has often been referred to as a billionaire, but that's always been on paper. Now it will be legitimate.
Go deeper